If you read us for some time, you know of our fascination for Cretan villages: so peaceful, so quiet, with the scent of oranges in the air and old people in black sitting in the village taverns. With whitewashed houses nestling close to each other and pots with flowers in the streets, the Cretan villages are incredibly scenic. People of the Cretan villages are usually amazingly friendly. Cretans love sharing their food (A couple of times we got pastry, fruit and a piece of cheese from the strangers) and it is fun to be around these people. Don't be discouraged by your basic Greek – ours doesn't go beyond "Hello" - Kalimera and "goat cheese" – Katsikio tyri. So after this long introduction, we are going to name our favourite villages:
Kritsa
We will start with the most popular one. There are plenty of hotels, restaurants, souvenir shops to suit every taste and purse. It combines good tourist infrastructure with the traditional architecture of Cretan villages. You may stroll the scenic narrow streets, taking pictures of the village cats and flower pots, or chill in a cafe with a great view – the village is located at an elevation. There is an ancient church Panaga Kera from the 13th century in Kritsa, that you should not miss. Another great thing about Kritsa is that it is so close to the best beaches of the East coast of Crete: Ammoudara, Karavostasi, Voulisma and Agios Panteleimonas.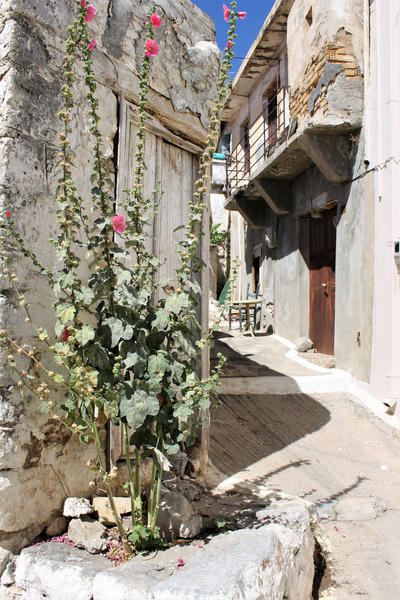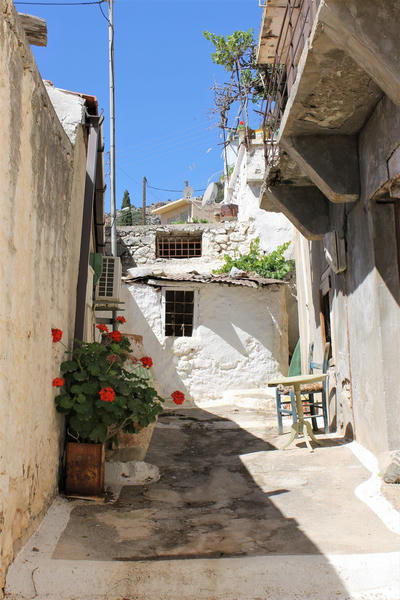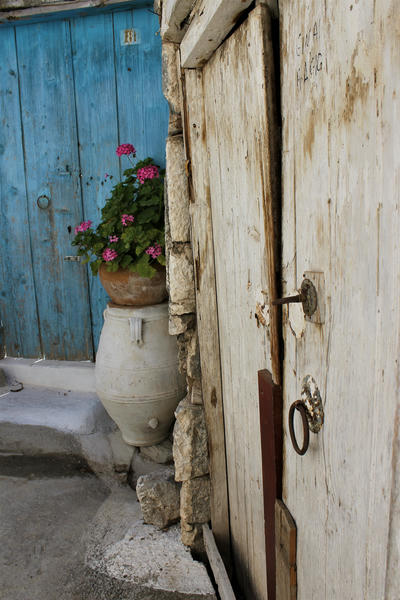 The villages to the South of Rethymno:
We've been there twice: The first time, we were just passing by and the next time, we spent a week here, convinced that the region is a real gem. We rented an apartment at Spili and explored the nearby villages, gorges, old churches and drove to the beaches of the southern coast of Creta a couple of times.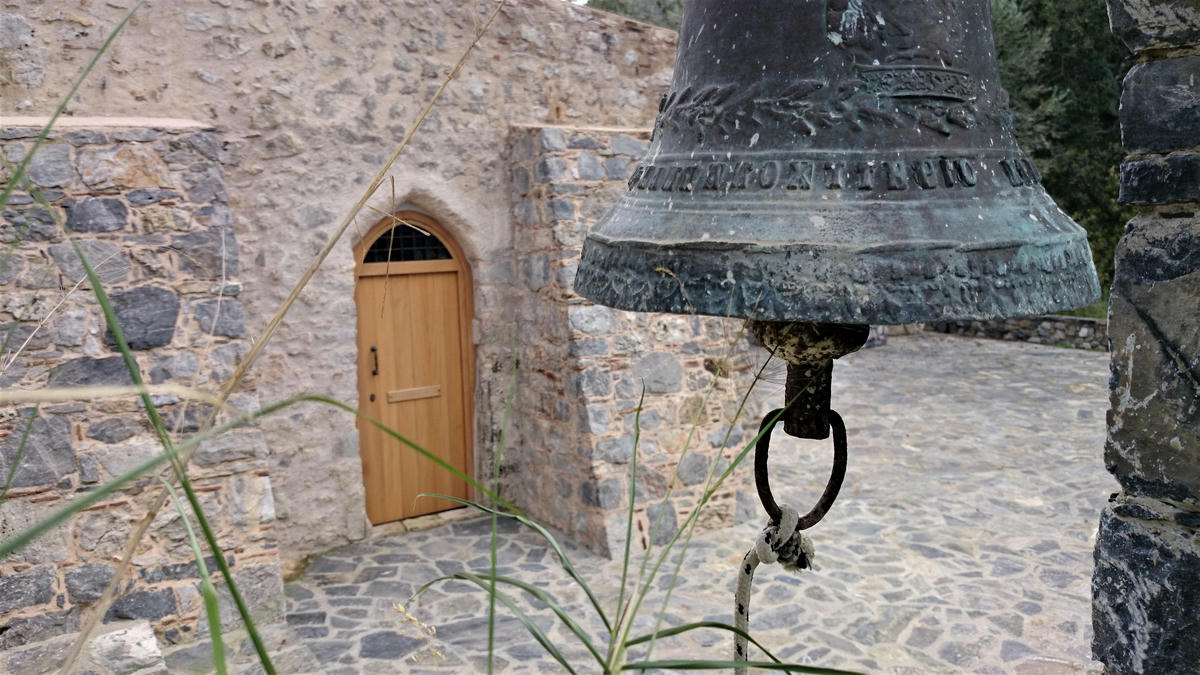 We loved the churches in Vrises and Kardaki, a laid back atmosphere of Gerakari and Monastiraki, Amari, full of pomegranate trees in November. With a supply of pomegranates, we practised peeling pomegranates making our own pomegranate juice and reached a good level of proficiency! Where to stay: We stayed in Aortis Villas. It had it all: stone-made villas with great design and old furniture, a fantastic view and a friendly host. But have a look on Airbnb and home away sites, I can imagine there are some great private homes listed.
Afrata
Our love to Crete started with Afrata: The image of its whitewashed streets, flowers, old ladies sweeping the streets stayed vividly in our memory and made us come back to Crete every second year – usually, we rather go to the new places than come back to the places we've been to. Afrata is located off the beaten path – there are only a few guest houses and tavernas here. But that makes the place even better for us. Another great thing about Afrata is the beach by the village: Quite tiny, with just a few hotels around, it has no parasols, chez longs, bars with loud music and other signs of a popular beach we are not quite fond of. It will take you just 5 min in a car or 30 min on foot to get there. Where to stay: We stayed at Robins Nest B&B and we loved it!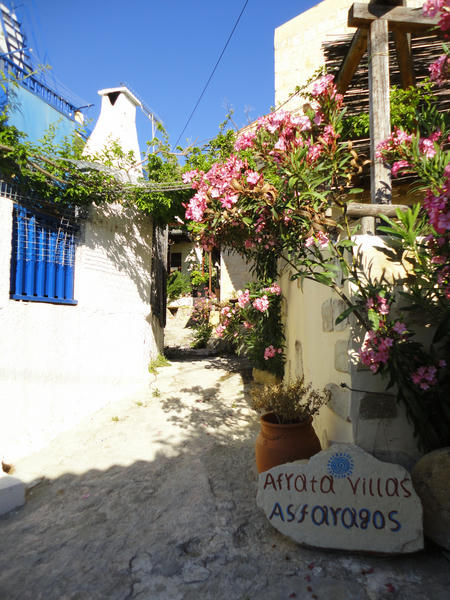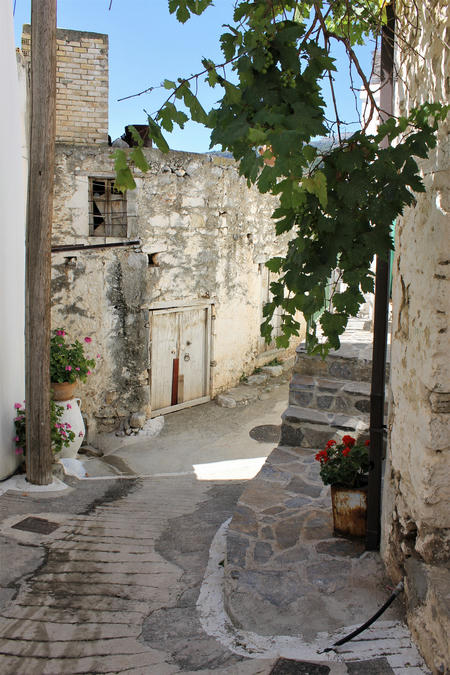 The villages of Lasithi plateau
With its windmills, old chapels and sleepy villages, Lasithi plateau is in every guidebook and travellers often put it on their "to see" list. In Heraklion, we met people who visited it as a day trip from the island's capital. We would recommend to do it the other way around: choose one of the Lasithi villages as your base and explore the island, doing loop trips. We really loved the villages of Avdou and Tichos.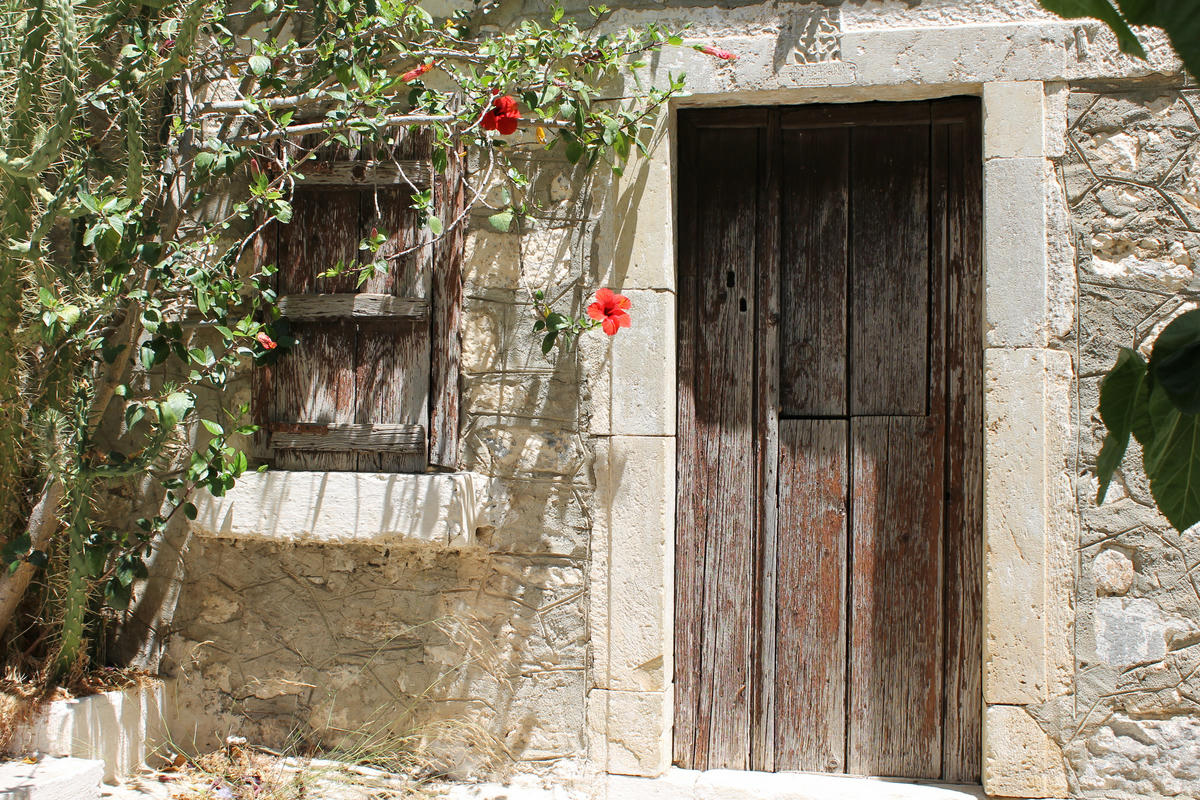 To get around, it would be convenient a car, but no worries: cars are really affordable on the island.
Zaros
Zaros is more popular and touristy in comparison to the other villages nearby. This popularity is sure due to the gorgeous Zaros Gorge located close to the village and it definitely is a great place to spend a day.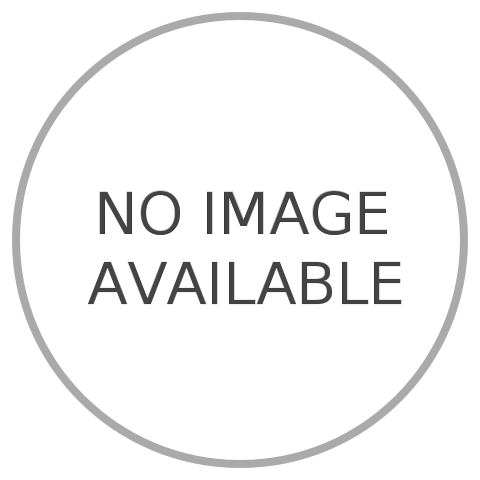 Where to stay: If you read reviews about Zaros' guest houses, an enormous breakfast is mentioned in almost all of them. It seems to be a true Zaros thing to do – to start the day with a big Greek breakfast of pastry, Greek yoghurt and orange juice. We stayed in Hariklia Rent Rooms and we loved it for its ancient furniture and small cosy garden.
Kostas Village
This beautiful village is off the beaten path, however, it has a lot to offer: an archaeological site, the peaceful bucolic landscape around, some great sights like Arkadi Monastery nearby. We made friends with one of the villagers who told us, they really wanted to have a small share of Crete's visitors, so don't feel bad for 'destroying' a non-touristy village. In the end, sustainability is not about not going to places, but about being responsible.