Norway's tourism motto "powered by nature" reveals that nature is the country's most valuable tourism asset, and we absolutely agree with that! We united our favorite places in Norway into an itinerary: it consists of national parks, fjords, waterfalls, scenic roads, and idyllic villages. Following our footsteps, you get to see tundra, arctic desert, and glaciers, and your path may cross with that of moose, reindeer, free-roaming sheep and prehistoric furry cows – muskoxen.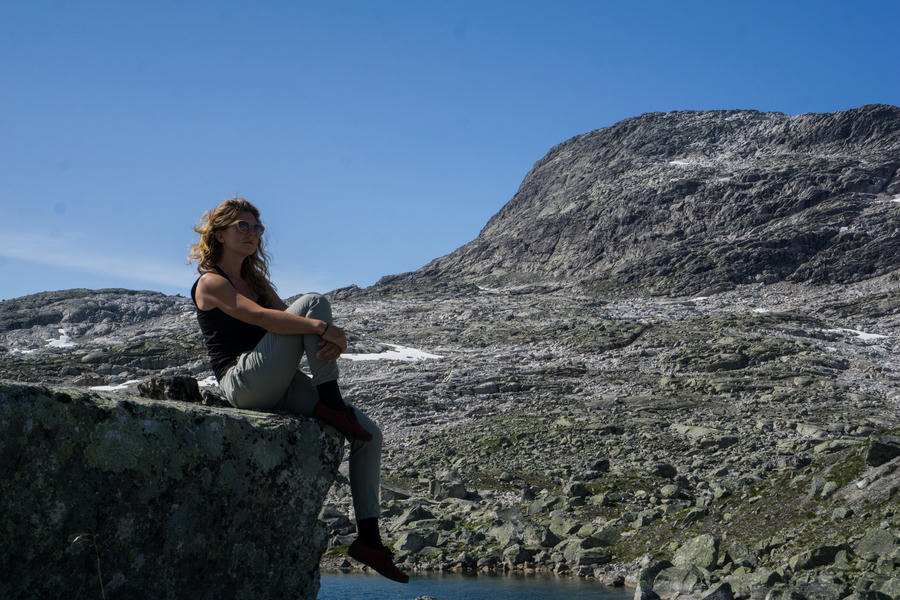 Norway Itinerary: Langsua National Park – Rondane National Park – Dovrefjell National Park – Atlantic Road – Trollstigen - Geiranger – Jostedalsbreen National Park – Sognefjorden – Breheimen National Park – Jotunheimen National Park
If you look at the map of Norway´s national parks, you will notice that a great part of them is gathered in the south of Norway. If you look at the terrain's map, you will see that the national parks are located where the tallest mountains are. In order to spend time on a trail and not driving, you may well focus on the south of Norway.
Langsua
The first national Park on our itinerary is just 190 km from Oslo. You can also reach it easily from the Swedish border if you are entering Norway from Sweden, driving up from the ferry in Trelleborg.
The elevation of ~1km already allows you to experience a different climate zone – the tundra. The trees are small and quirky and the woods consist basically of fir-trees and birches. The ground is often swampy, but the abundance of green moss makes the scenery lively and interesting!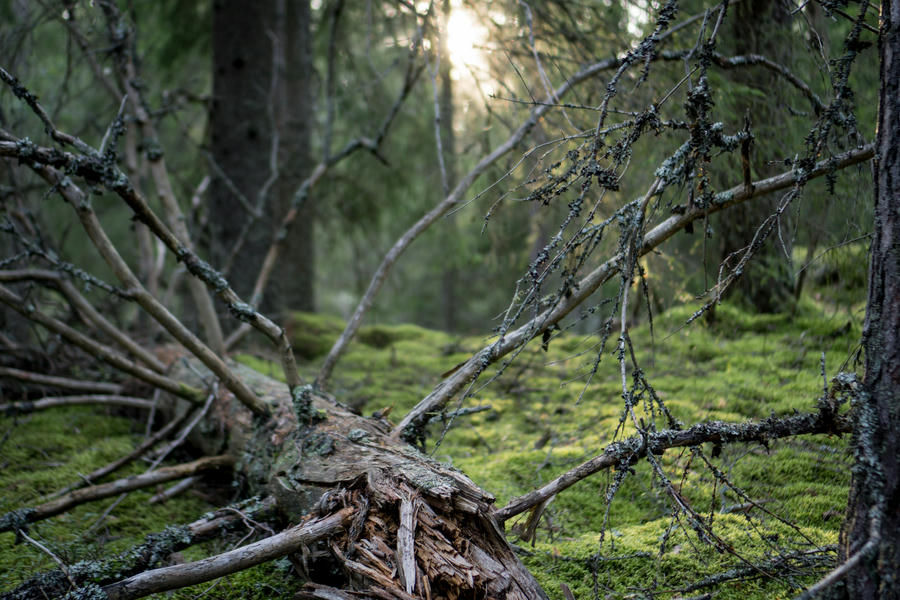 Rondane
The mountains of the following national Park on the itinerary – Rondane are even taller. The mountain plateaus are covered with nothing but grass, moss, lichen, swamps and shallow mountain lakes.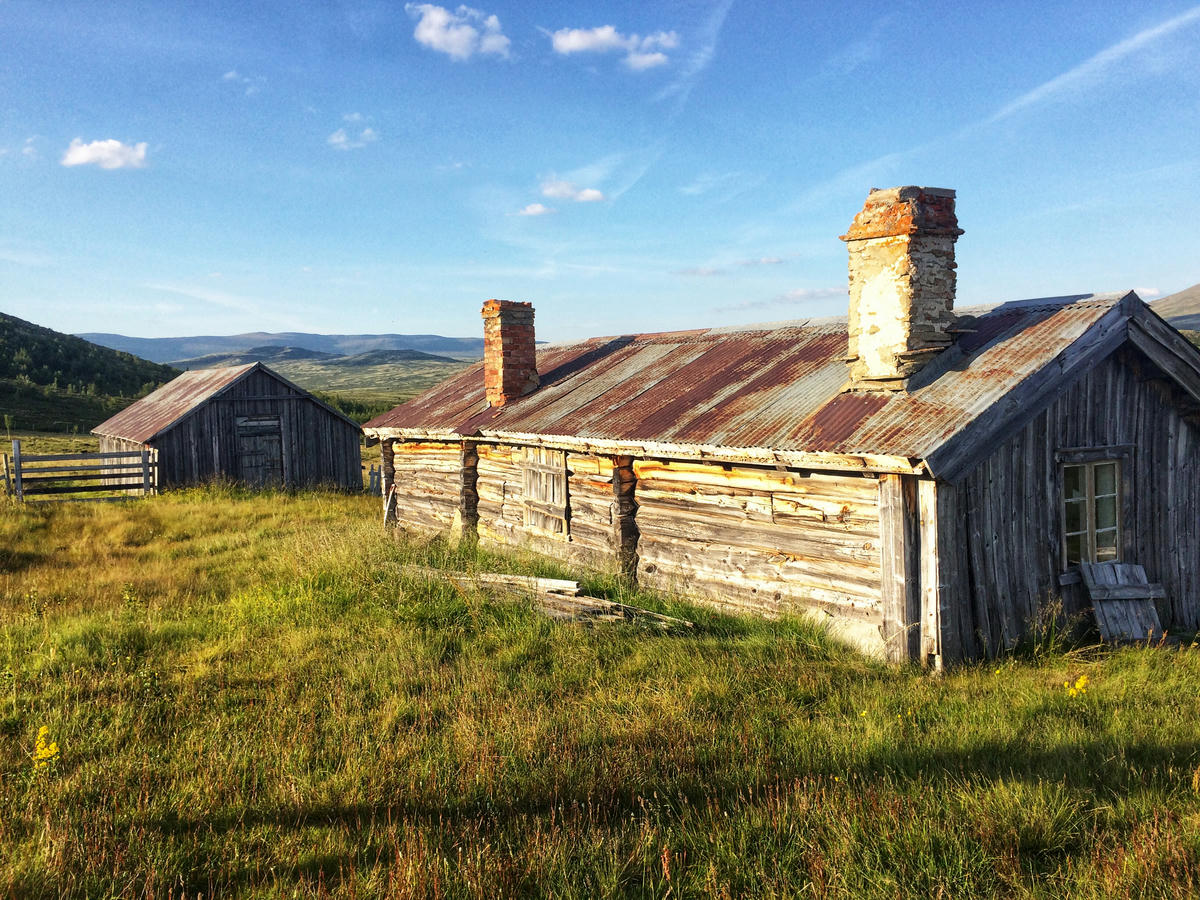 Dovrefjell
Dovrefjell National Park is famous for muskoxen - 1,5 m tall cows covered with thick fur! Looking for them on high mountain plateaus, you may either do a long 26 km loop trek or a short 10 km one.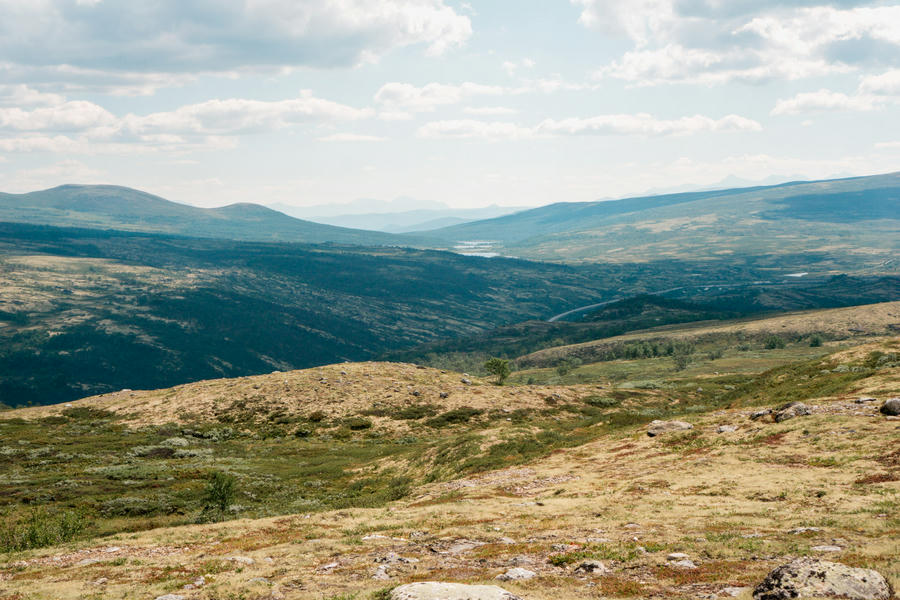 The following video is an experience report about our adventures in Langsua, Rodane and Dovrejell National parks: we show you what these places are like, where we searched (and found) spots for wild camping, the condition of the trails and our muskoxen-safari.
Atlantic Road
With the new James Bond movie ? coming out in April 2020, its venue the Atlantic Road is sure to get internationally famous! This might be a good reason to drive this scenic road right now.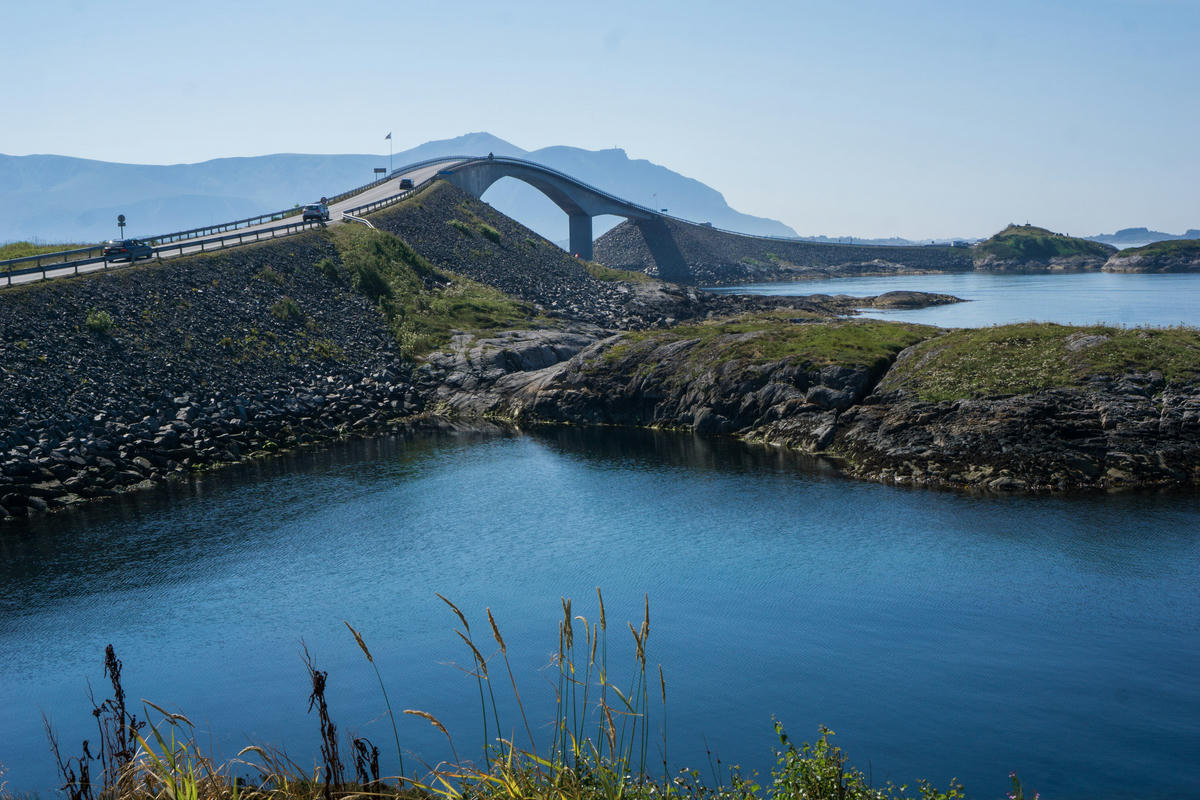 The Norwegian road crosses minor islands on the coast of the Norwegian Sea. The man-made curves of the bridges connecting islands only add to the natural beauty of the place. There are several parking lots along the highway so that you may get out of your car, stroll by the water or just chill and enjoy the views, and the fresh sea air. If you want to go off the beaten path, continue exploring the coastal roads and visit modern fishing villages.
Fjords
Cross on a ferry from Sølsnes Ferjekai to Äfarnes. And from Valldalen to Eidsdal. Taking a ferry in Norway is sightseeing itself. Not only will you enjoy the breathtaking views of the fjords from the deck of a ferry, but often even the architecture of the ferry terminals is an interesting sight as well. You don't have to book any tickets in advance to get on a ferry: the tickets are bought either before boarding or directly on the ferry.
Trollstigen Scenic Road
Between two ferries you will drive the famous winding road of trolls [Road 63] past Trollveggen toward Valldalen.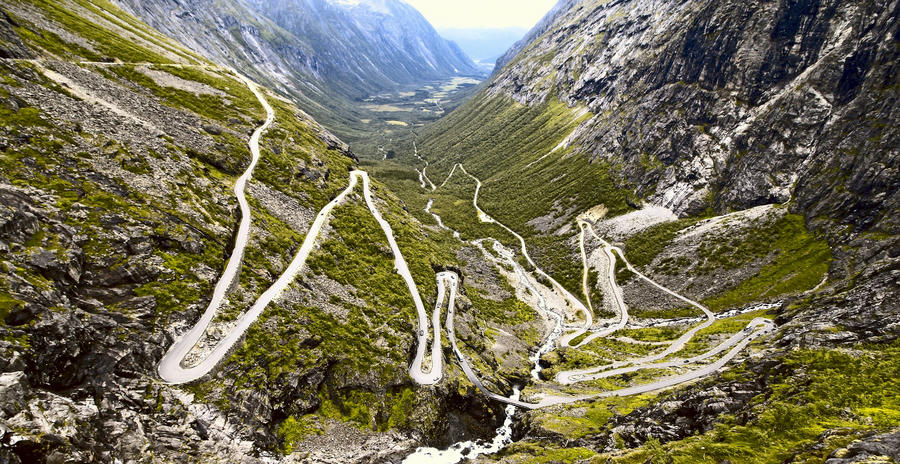 Geiranger
The winding road from Eidsdal goes into the mountains to Norway's most iconic fjord Geiranger. Here, you may hike, kayak and practice landscape photography!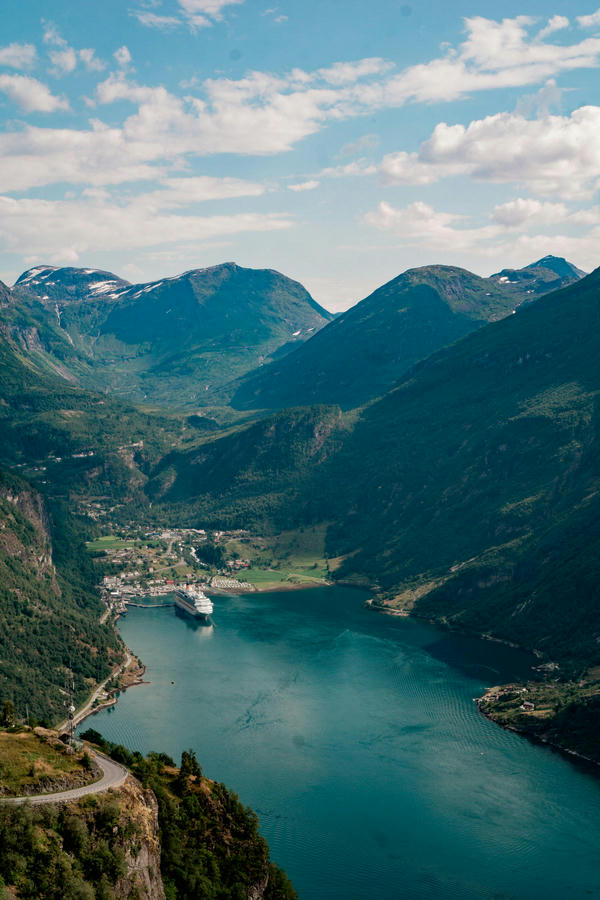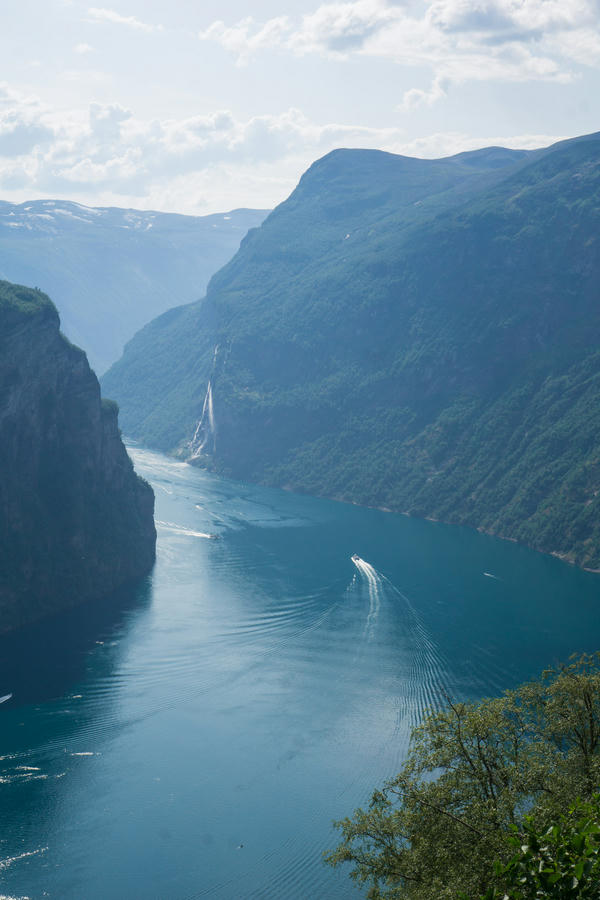 Go up the mountain to Dalsnibba for a moon-like landscape of stones, glaciers and waterfalls and panoramic views! The mountain plateau of Dalsnibba was probably our best campsite on this trip.
The following video is an experience report about driving the Atlantic Road and exploring the Geirangerfjord: we show you what taking a ferry is like, and how to cool down your wine in a glacier.
Jostedalsbreen National Park
To see the best part of Jostedalsbreen, don`t stay in the lowlands but enjoy the great views and unique nature of its highlands. While trails above Lovatnet and Byrkjelo may get really busy, there are some beautiful parts of Jostedalsbreen off the beaten path: On a day-long hike in Myklebustbreen, only lovely fluffy sheep are likely to make the trail crowded. Spend some time in Stardalselva River Valley between Klakegg and Fonn to see Norway's bucolic countryside resembling a Tolkien's Middle-Earth valley. There, you may find historic villages nestled between high mountain ranges by roaring waterfalls.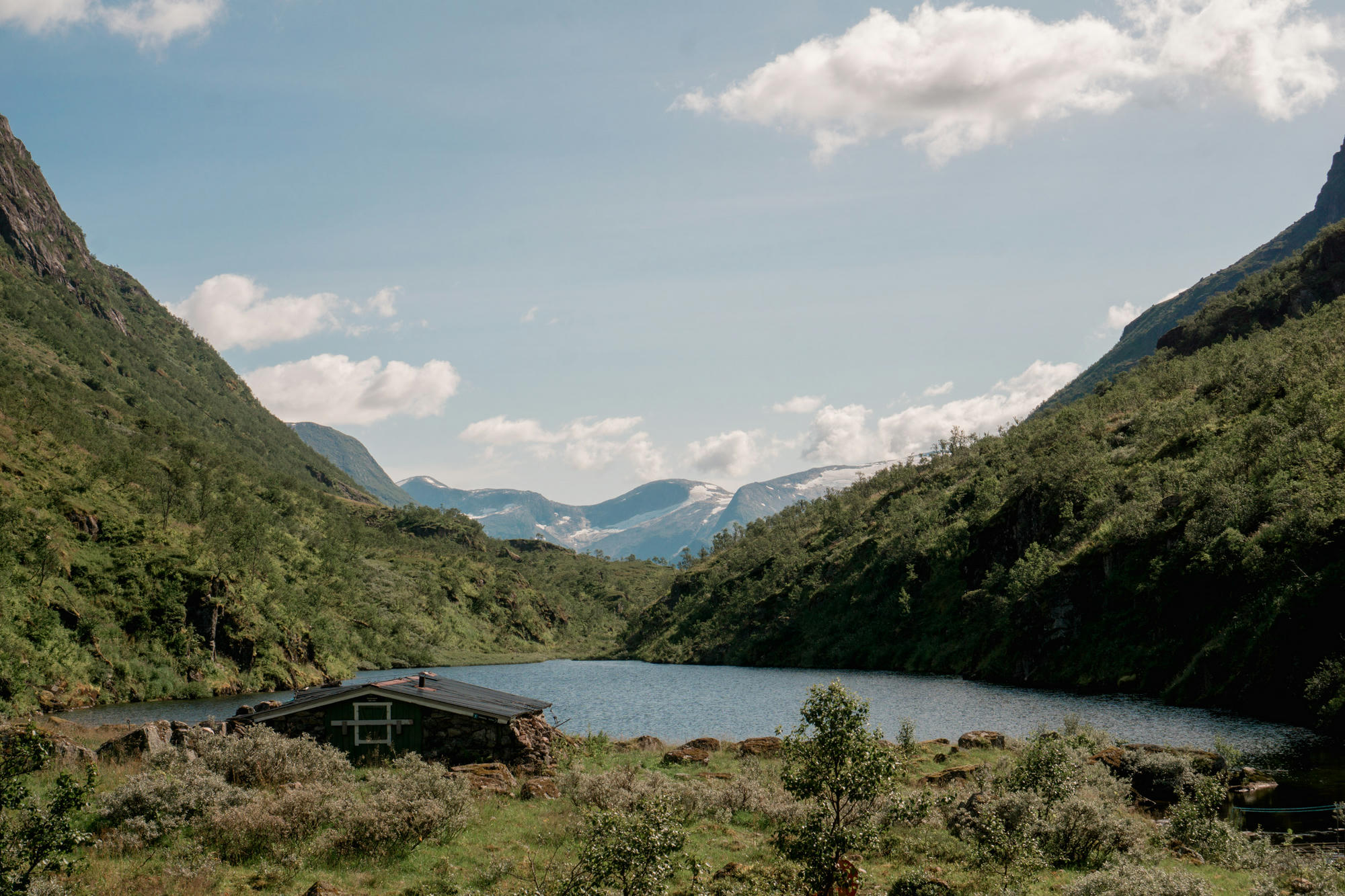 Sognefjorden
Going to Breheimen National park, drive along Sognefjorden - the longest fjord in Europe.
Breheimen National Park
A winding road from Fortun leads to the heart of the national park, usually, it is possible to get this far inside only by trekking. But make sure your car has good ground clearance before going up the mountains! After the road ends, you may hike the moon-like landscape of stones, shallow lakes melting glaciers where dozens of roaring waterfalls start from. On a warm sunny day it was mind-blowing to bath in the glacier lakes, cool down in a glacier, sunbath and play with snowballs!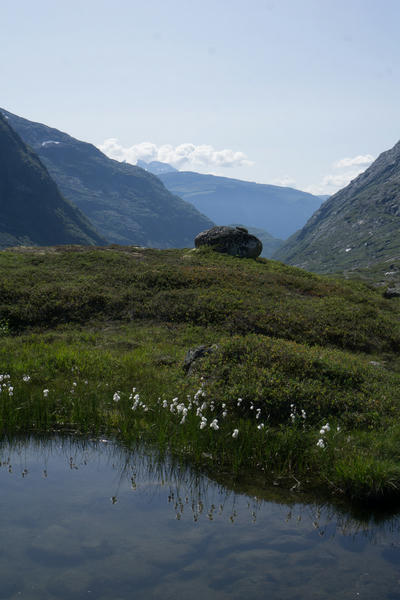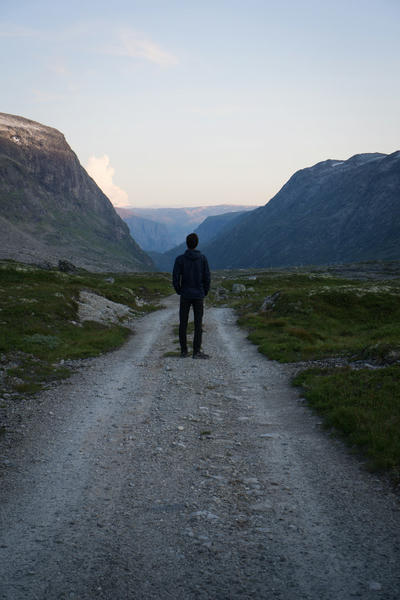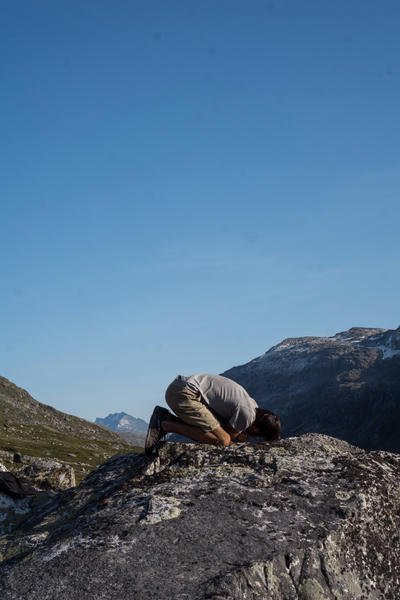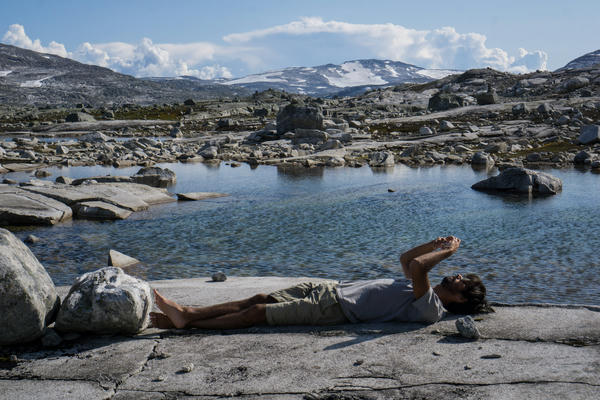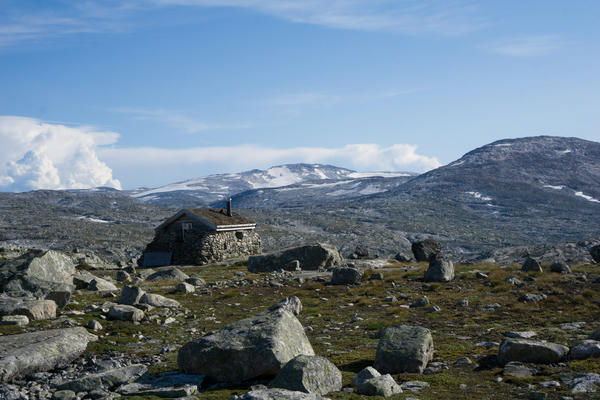 In the last episode of our Scandinavia road trip vlog, we drive up to the glaciers of Jostedalsbreen and Breheimen National parks.
Jotunheimen National Park
Jotunheimen National Park boasts the highest peaks in Norway and is the right place for an ultimate adventure. Trek scenic – but very busy - Besseggen Ridge or consider going on a multiple-day trek: as the most beautiful areas of the national park aren't close to car roads. Keep in mind: Some trails go through fields of stones and boulders and hence are hardly visible.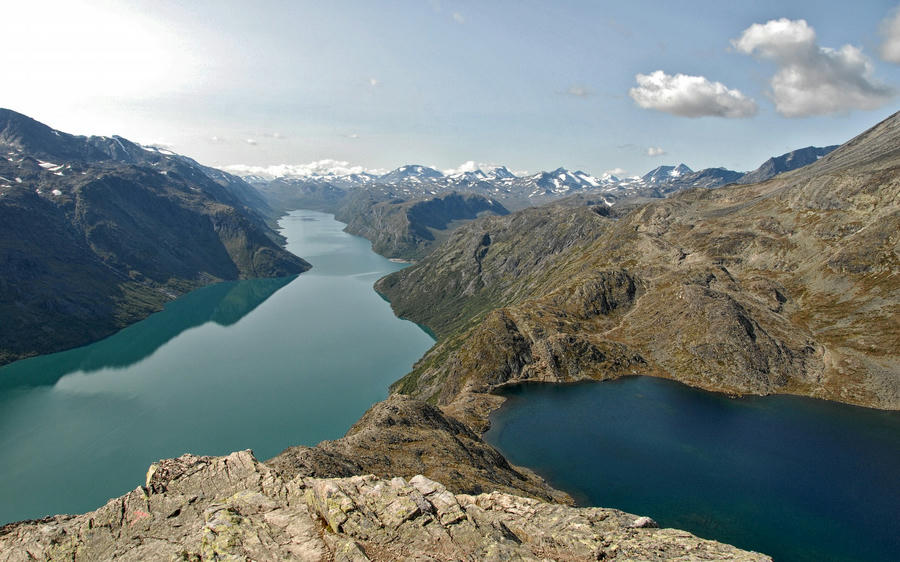 From Jotunheimen, it is only 260km to Oslo and if you want to extend your Norway itinerary, you could catch a flight to Lofoten or Svalbard, one of the world's northernmost inhabited areas, and home to polar bears.
In case you don't have to return your rental car in Oslo but want to proceed to continental Europe, you may either choose the same way, going back through Sweden, or take a ferry from Norwegian Kristiansand to Denmark. In this case, you may visit several more National parks on your way to southern Norway: Hardangervidda Nasjonalpark, Folgefonna Nasjonalpark and Frafjordheiane.
In our next post, we summarize our experience with vanlife in Norway, talk about the things you may want to know before going on a road trip to Norway: finding campsites, toll roads, customs regulations, safety and costs, don't miss out on it!