We had an epic time on our road trip to the Arctic Circle, exploring the northern wilderness in the European part of Russia: Karelia and the Kola Peninsular. This part of the world has everything we are fond of: pristine nature and it is far off the beaten path. There is room for both peaceful contemplation and wild adventure.
We are up to summarize our experiences into a series of articles. Maybe it will inspire you to put the Russian North on your bucket list or if it's already in your plans, our stories might provide you with some travel tips and a sample itinerary.
This first post is devoted to the things we learned on this trip: some of them were more or less expected others got us by surprise!
1. The nature in the north is utterly mindblowing. Karelia has a great many lakes and deep woods whilst in Kola, you may already see the tundra and there is moss everywhere. Visit the empty shores of the White Sea and feel the breath of the Arctic on the coast of the Barent Sea. See the arctic deserts in the Khibiny Mountains beyond the Arctic Circle. And also the subtle beauty of the serene landscapes of the north Vologda Region. To us, those are some of the most breathtaking things we saw on this planet.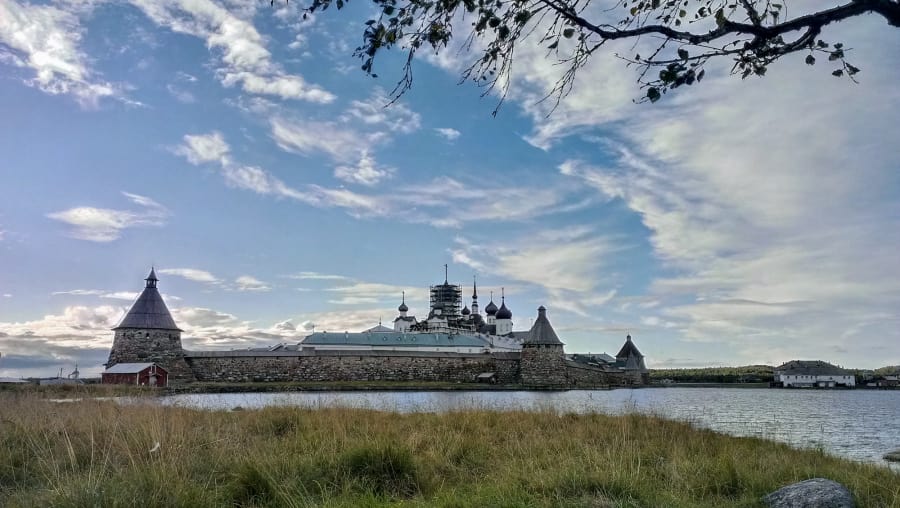 2. The old churches and monasteries are the places you want to see - they are the only spatial remains of old times. You may want to visit Ferapontovo, a church complex with precious frescos and icons dating back to the Russian Renaissance, the huge Kirilo-Belozerskiy Monastery (the size of a town!), one of the most remote and important Orthodox shrines Solovki in the White Sea, wooden churches built without nails in Kizhi. Besides this, the monasteries and churches are usually favourably situated in the beautiful Nordic nature.
3. The villages are another great place you want to see and spend some time at. The spectacular fixer-uppers there are some of the most photogenic things - appealing to the eye of an artist. By all means, we avoided towns, as they are the material proof of the ugliness of Soviet architecture. The towns strike you as especially ugly when you are in a contemplative mood after a few days spent in the beautiful nature of the North. Even the famous touristic towns Vologda and Novgorod did not impress us that much. They have a couple of beautiful churches, but those are surrounded by endless rows of concrete apartment blocks - we didn't like this deal. But fortunately, there are plenty of beautiful old churches in remote locations.
4. Apart from the towns, it is literally beautiful everywhere. Top sights like the Kivach Waterfall or Kizhi, featured on trip advisor, just have something distinctive, but the area surrounding them is no more beautiful than a random place elsewhere. If you don't want to run into tourist hordes you may want to omit the top tourist sights as well. If you book an Airbnb in a remote village or just park next to any lake we promise you won´t be disappointed.
5. Hotels are extremely bad in the Russian North. We ended up sleeping in our car most of the time. Having parked our Gnu by a lake, we enjoyed peace and quietness and a wonderful view.
6. Roads are not that bad at all. Not as bad as some people told us or we had expected. You don´t need a 4x4 to travel the Russian North. There is a good highway from St Petersburg to Murmansk - apparently built by a Norwegian company. From the top places, you'd probably want to go to and we've been to, a 4x4 is required only to get to the Khibiny Mountains or Teriberka village on the Barent Sea. However, you may also organize a ride to either location from a nearby town.
Rent an RV!
Rent an RV
from local owners. Compare low RV rental rates from top brands.
7. Roads are terrible! Well, that is true as well. When you leave a highway connecting two bigger cities (like E105 connecting Petersburg and Murmansk), you may find yourself on an unpaved road and driving faster than 10-20 km/h is suddenly impossible. Plan some extra time while creating your itinerary!
8. The northern territories are vast and barely populated. You may drive hours between Medvezhegorsk and the sea without seeing another human's traces except for the pavement of the highway. Passing numerous lakes covered in mist makes you feel like you are in some magic country.
9. We didn't encounter any dangers on our way. Neither bears nor Russian Mafia gangsters (joke!). Normal safety rules while travelling should be ok - you don't have to stick to a large group accompanied by an armed ranger. But surely, things don't always go smoothly when you travel. One of the biggest 'dangers' while travelling Eastern Europe might be the police itself. Two girlfriends who went trekking in the Khibiny mountains reported that the biggest danger on their trip was running into drunk lifeguards while registering their trekking trip in the lifeguard office :)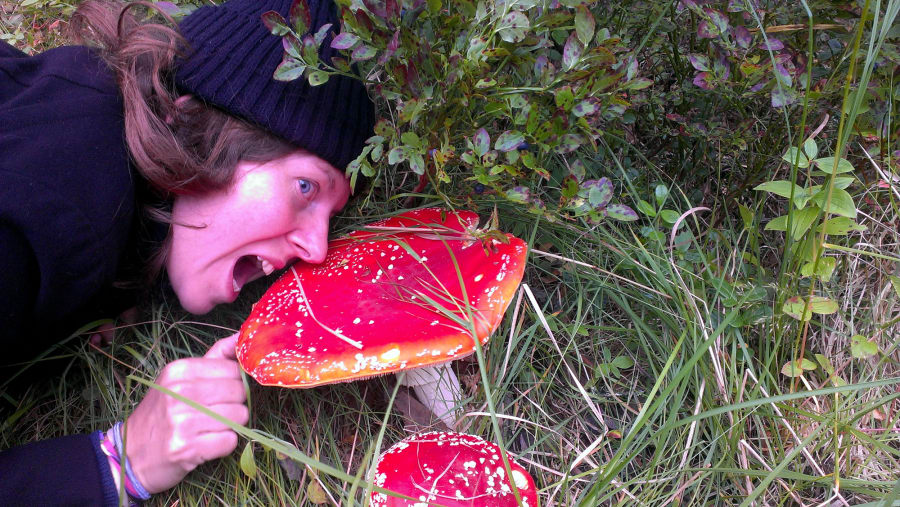 10. The region has berries and mushrooms in abundance! They literally grow under your feet. It might be a good idea to learn more about them (which ones are eatable) before you go on a road trip to the Russian North. A good thing is that there are no false boletus mushrooms at this altitude. If you do not have faith in your abilities to distinguish eatable from poisonous mushrooms - or you don't want to get mosquito bites while picking berries in the woods, you may always get some from the babushkas, selling berries on the local markets or by the highways. I was astonished at, how much time you have to invest in picking one bucket of blueberries - but it turned out to be not that hard. Apparently, there are berry picking devices sold in every shop. You just comb the bushes with the berry-picker! Maybe you would like to get one for yourself as well? ;)