Twice we cruised over the roads of Sweden with our Land Rover Defender. In this post, we are going to tell you what living a van life in Sweden is like: Is it safe? Is wild camping legal in Sweden? What should you be aware of on your road trip through Sweden?
Wild Camping
One chooses a 4x4 as a camper car to be able to park at the shore of a beautiful lake in the middle of a deep forest far away from any human dwelling. It is perfectly legal to do so in Sweden unless the opposite is explicitly indicated. You may spend a maximum of 2 nights at the same spot, but usually, nobody really checks if you have stayed a night longer or not.
There are plenty of nice spots for wild camping in less inhabited parts of Sweden. You may use this app 'park4night' to check what spots other campers suggest or find your own: just study google maps and search for a small country road leading to a lake with no houses on its shore.
Is it safe?
Sweden is probably one of the safest countries for van lifers. We witnessed engines left in boats, fishing poles left on the shore of a lake, unoccupied summer houses with solar panels on their roofs. The fact that locals are so unwary of crime gave us a feeling of safety as well.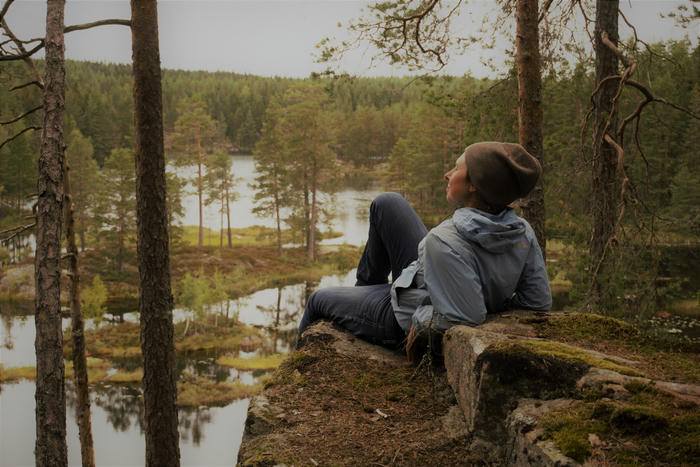 Roads
In short roads in Sweden are great. Thought was put into their design to keep drivers safe and they are in great condition when compared to the rest of Europe. Even unsurfaced roads in the wilderness parts are in good shape year round. There are no toll roads in Sweden so you can plan your trips without worrying much. There is however a general speed limit on highways of 120 km/h or 110 km/h depending on the size of the highway - better try and respect that as there are occasional speed traps.
Water
There are plenty of lakes in Sweden you can get your water from. It is sometimes red-tinted because of high iron contents – however, it is safe to drink. Boiling it before drinking – is always a good idea 😊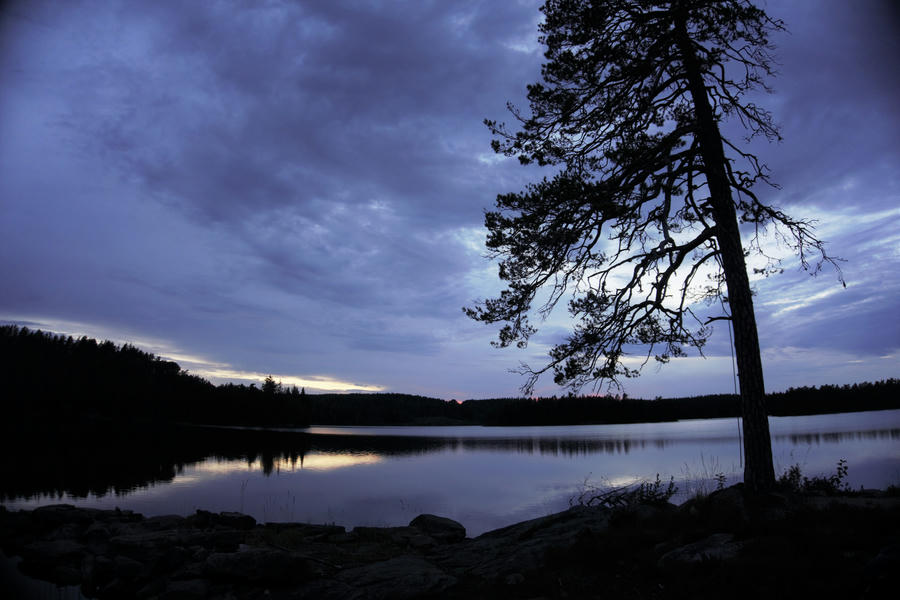 Costs
Prices are very high in this part of the world, expect to spend a lot on food, and alcohol can be really expensive. What we did to reduce the costs: We planned the meals we were going to have on our trip in advance and did most of our shopping at home. It also helped us to spend more time on the trail and less time in grocery stores. Living in the Scandinavian woods, you can organize very healthy meals: there are plenty of organic blueberries, wild raspberries and strawberries in the forest.
Gas is also slightly more expensive – fill up the tank before you board the ferry to Sweden!
In this vlog episode, we filmed our van life routine: searching for a perfect campsite, finding one, exploring beautiful surroundings... and our struggle with the Scandinavian weather.
And in the following episode, we show our campsites on a road trip from Swedish South to Lapland:
If you are looking for the best Sweden itinerary, you will find it in our next post:) We will put national parks, scenic coastlines, architectural marks into an epic itinerary.