Ever since we saw the bright houses and quirky streets of Valparaiso, we knew we had to put the town on our itinerary. Here are our impressions.
The views from above: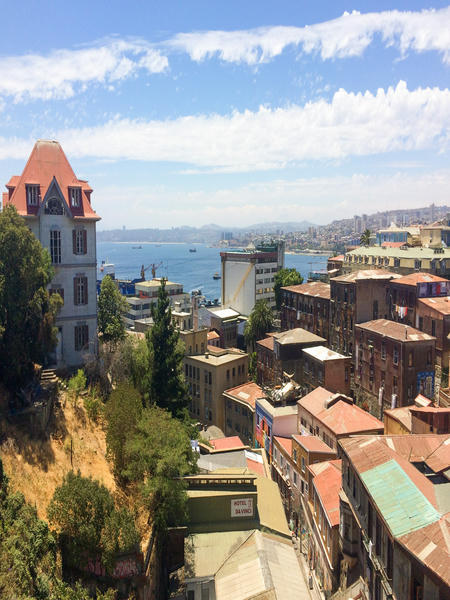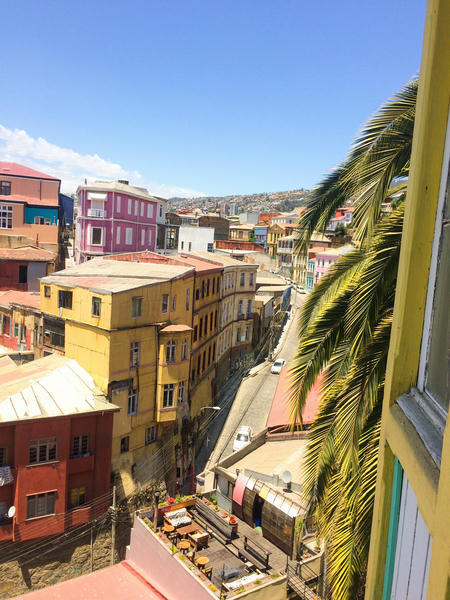 The lower and the upper parts of the town are connected by funiculars - one of the iconic sights of Valparaiso. Some go off the beaten path and make a conquer of the steep hills of Valpo by mountain bike.
The colorful flags spread over your head give you a feeling of an ongoing celebration: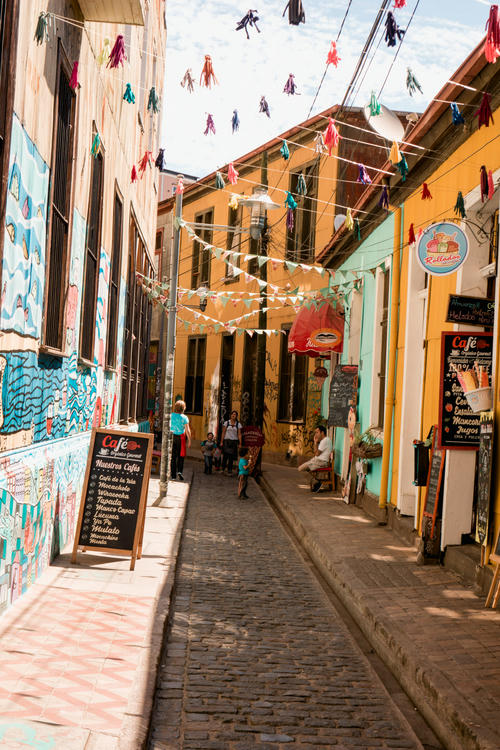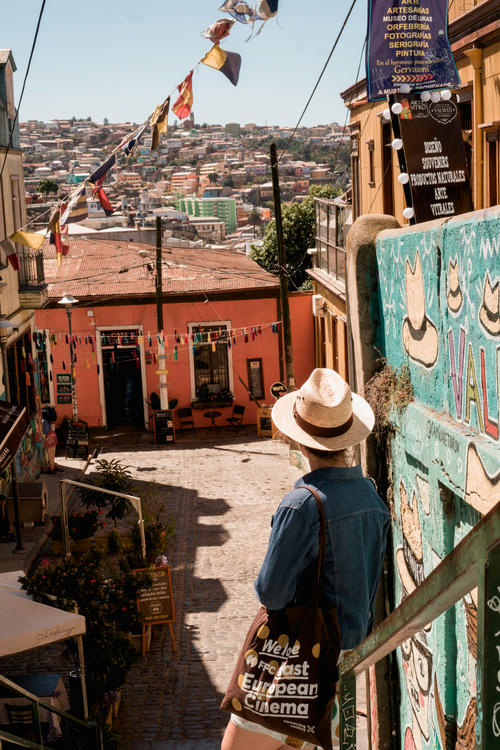 The street graffiti is everywhere. Valparaiso is often called an open-air gallery of street art.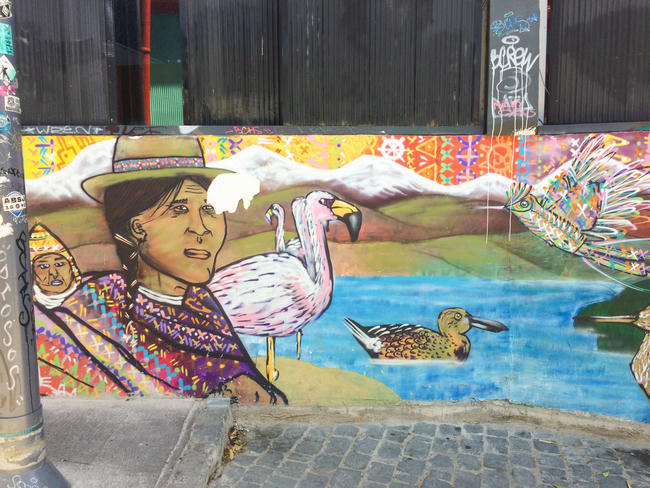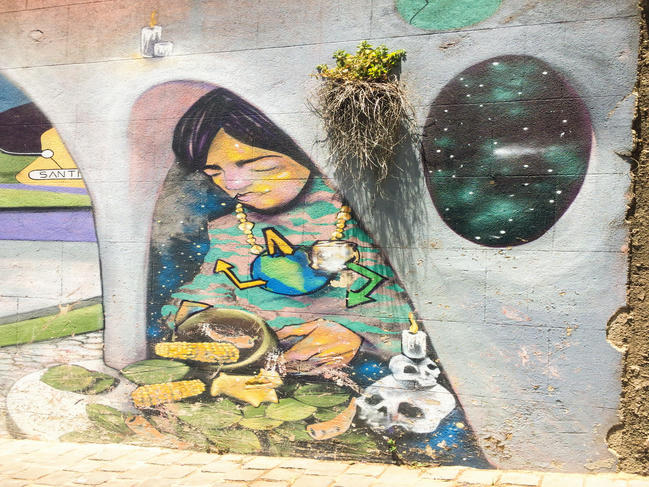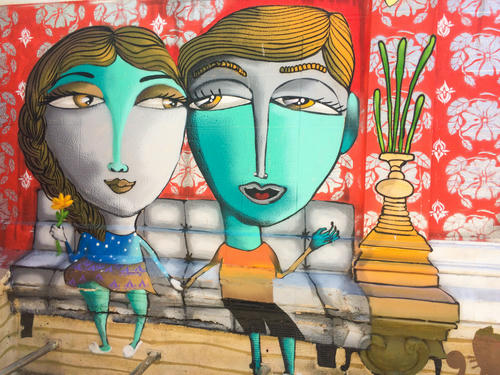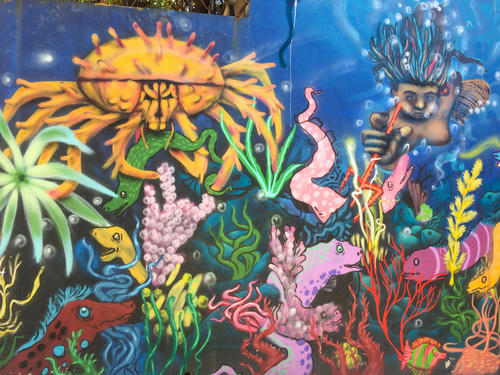 Here, you will hear the sounds of gigs from the bars and find street musicians on every corner:
The festive air of Valparaiso and its street art, alongside the smell of weed and urine, reminded us of the Kreuzberg neighbourhood of our hometown Berlin. Home sweet home! Paraphrasing Hemingway, we may say: If you have lived in Berlin as a young man, then wherever you go for the rest of your life, it stays with you, for Berlin is a moveable feast.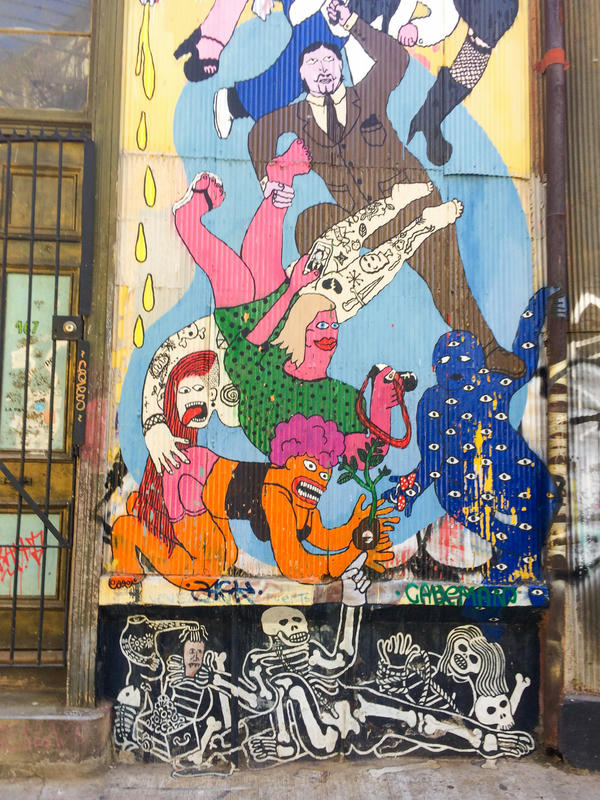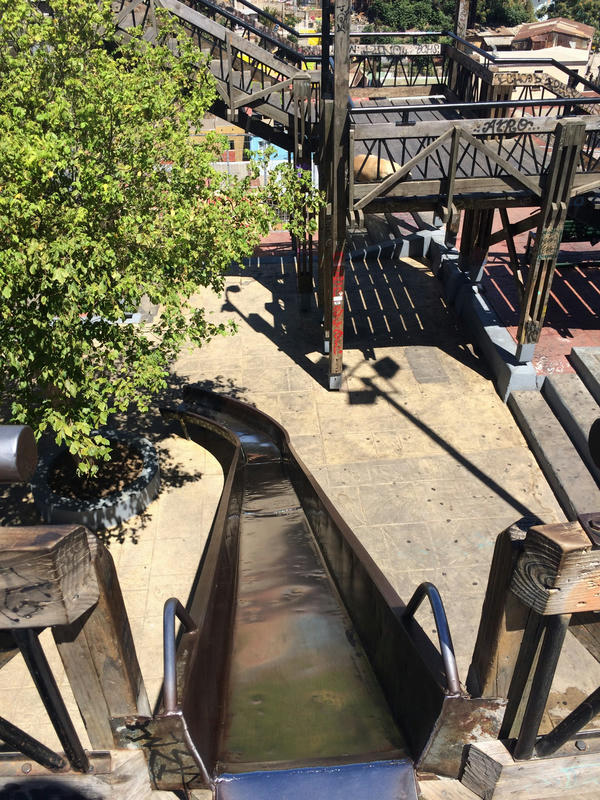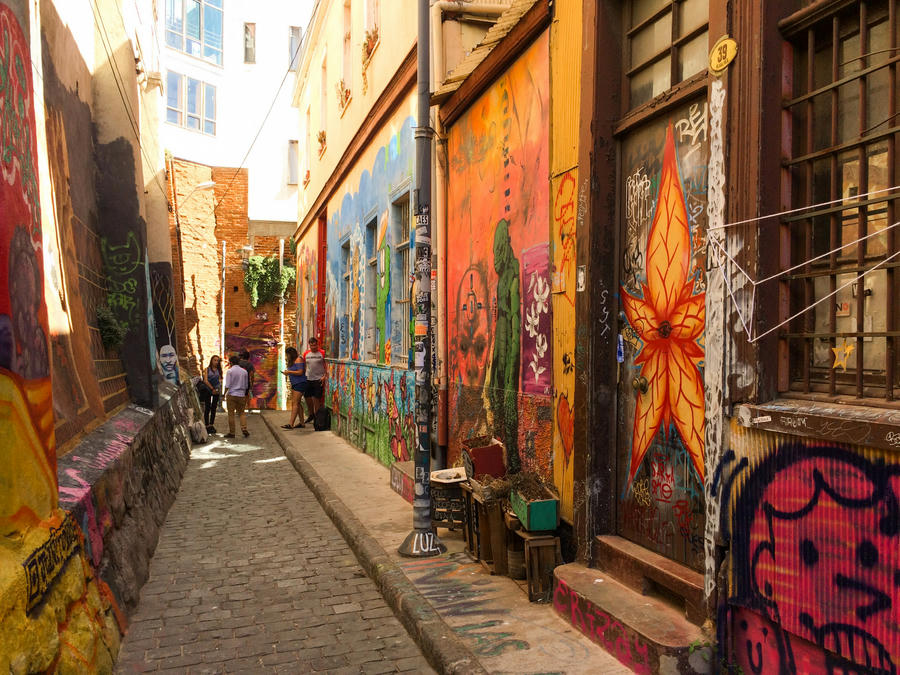 Where to stay?
Reducing, reusing and recycling: WineBox is a boho chic hotel made from the shipping containers. It boasts breathtaking views over the town and stylish interior. Its bar stools are made of recycled wine barrels and much of the furniture is made up of shipping pallets from a winery. Speaking of wineries: WineBox Valparaiso is producing its own wine on-site and you may be a part of it by crashing the grapes with your bare feet!
Chile's most famous poet Pablo Neruda used to have one of his homes here. The other one – probably the most beautiful - is located 2 hours further south in Isla Negra. Unfortunately, it is not allowed to take pictures there.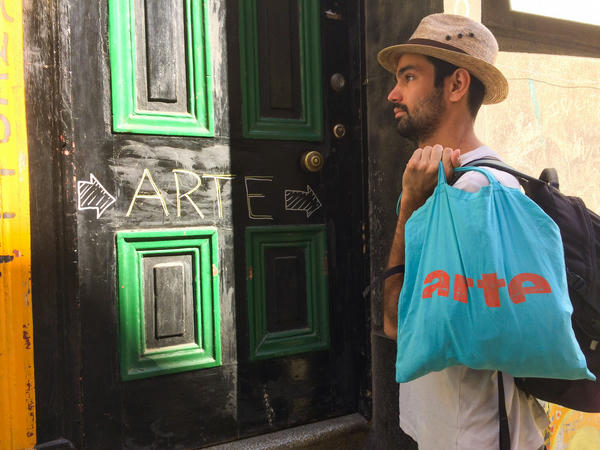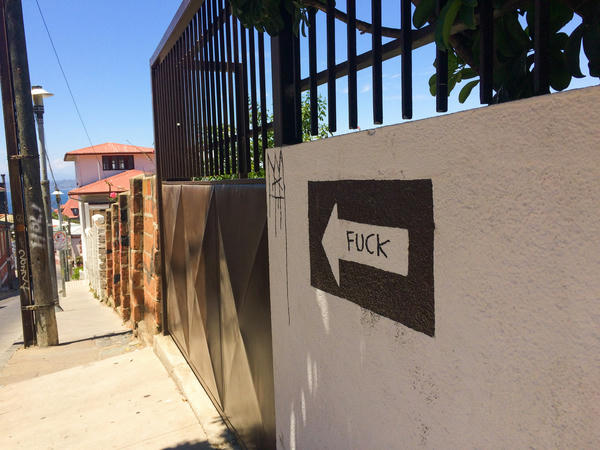 Other places of interest you are unlikely to learn about on blogs and forums but which are absolutely worth a visit are the Valparaiso theatre and the Federico Santa María Technical University.
The university was founded in 1926 by Federico Santa María, a rich entrepreneur who didn`t have any inheritors and left his fortune to the university. Students without funds got scholarships, school uniform and all their school books for free there. International professors made it into one of the best-ranked universities for engineering in all of Latin America at that time. Unfortunately, a lot of benefits the university provided for its students were abolished during Pinochet times and the university rating sank.