Where to stay? Finances: using ATMs, exchanging money, buying stuff. Beaches. Using public transport in Buenos Aires and travelling in Argentina
Where to stay?
1. Every neighbourhood of Buenos Aires has its own character, it is hard to pick out the "best" since what part of the town will best suit you depends on your tastes and needs. If you are interested in the nightlife and late morning brunches, trendy Palermo might be your best choice. However, it is almost every tourist's first choice and it is quite pricy. You are less likely to encounter foreigners on the streets of the neighbouring Caballito and Almagro. Located close to the city port, San Telmo and La Boca are as famous as Palermo, but more run down. La Boca is said to be rather unsafe at night.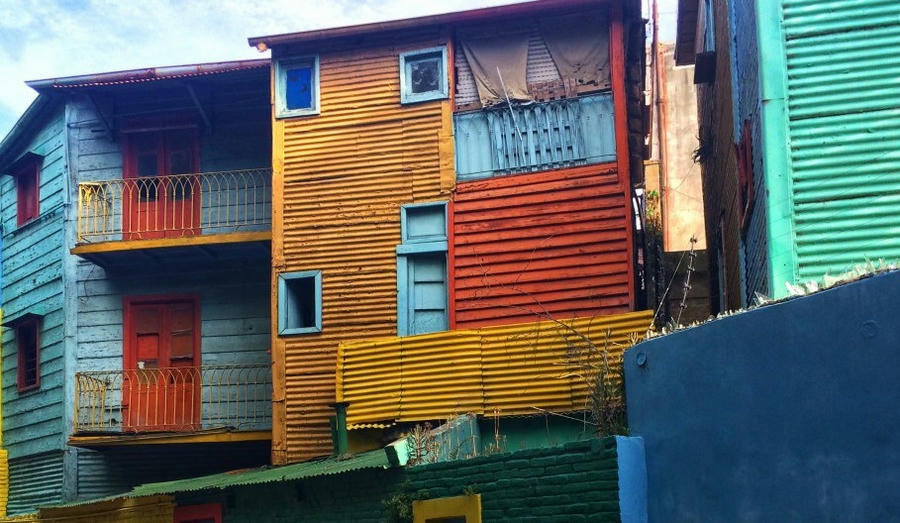 Actually, the brightly painted houses as on the picture are to be found only in the neighbourhood La Boca, the rest of the city mostly looks like a compilation of a XIX century Paris and plain prefab houses.
Finances: using ATMs, exchanging money, buying stuff
2. In Argentina, be prepared for extra small ATM limits. You can't get more than 30 EUR per withdrawal. And if you take into account the fact that you always have to pay a 5 EUR fee for withdrawal, using ATMs is not the best way to get money while travelling Argentina.
3. Changing money. You will find the best exchange rate at an 'official' black market – at Calle Florida street. Ask a couple of street vendors and compare their offers. The whole operation is quite safe, people working on the street will bring you to an exchange desk in a shop. Through this special organization of the exchange, the whole process looks more familiar and trustworthy  No worries, you will find the money exchangers on the Calle Florida street easily.
4 Another option to ATMs might be using one of the few Bitcoin ATMs that are now available in Buenos Aires. Then, you would neither loose money on ATM fees nor have to carry lots of cash on your trip. The 'only' thing you have to worry about is a Bitcoin exchange rate. You may also use Bitcoin to charge your public transport card!
5. Keep in mind: It is often cheaper to pay cash than to pay with a card.
Transport
6. Uber has some issues in Buenos Aires. Apparently, drivers are not very happy when they realize that you have a foreign account linked to a foreign credit card. Drivers cancelled on us several times but as uber was still much cheaper than a taxi we kept on trying  BTW: in 2019, Buenos Aires was the only Argentinean town with a big uber network. In Mendoza, there were significantly fewer drivers on our uber screen.
7. While using the subway, make sure you are entering the right platform. Many stations have separate entrances for trains of the same line going opposite directions - trains do not necessarily match the right-hand traffic rule.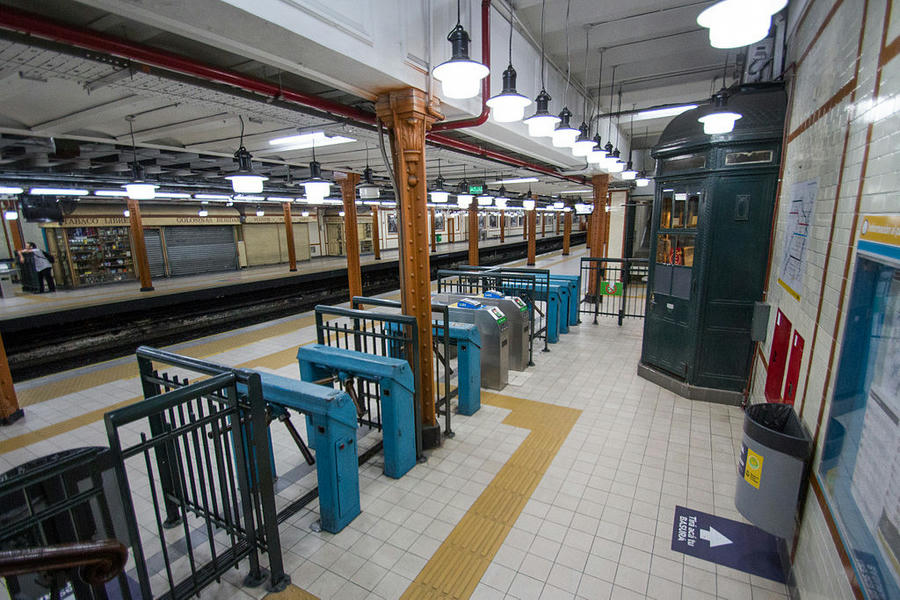 8. To use public transport, you will need a Sube card. You may usually buy it at subway stations or at corner shops. There, you may also recharge your Sube card. Make sure you have enough credit on it if you plan to use public transport on Sunday: In the city centre, we once searched desperately for an opened corner shop. One card is enough for 2 or more people. When you enter the bus you are supposed to tell the driver how many stops you want to ride (and keep your Sube card ready! The driver will charge your card depending on the length of your ride).
Beaches
9. Even though Buenos Aires is on the seashore, there are no good beaches in Buenos Aires. Do not expect beaches similar to the ones of Rio de Janeiro here! Northern Argentinean beaches are less spectacular, the water is mostly cold and in the summer month, the seaside towns "close" to Buenos Aires are simply overcrowded. Portenos often take a ferry to Uruguay for some better beaches – or fly to Brazil 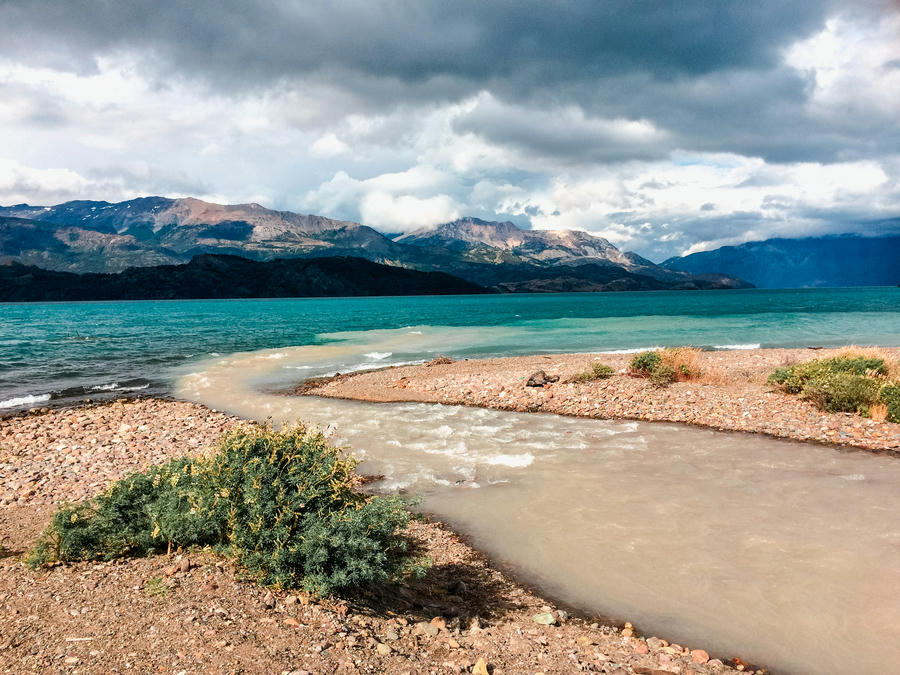 PS: Travelling in Argentina
10. If you want to travel from Buenos Aires to Patagonia, you will find out that you either have to take a long bus ride or an expensive flight to El Calafate (or Bariloche). However, there is another option of getting to Patagonia. That is to fly to Patagonia over Chile. If you fly with a lowcoster to Chilean Santiago and from there - to Puerto Natales or Coyhaique, you are sure to spend less and see more :)