If you have been to Torres del Paine, Patagonia's most famous national park, you know how crowded this place might get: mountains of multicolored backpacks, fully booked campings, dozens of trekkers who watch the sunrise at Mirador. However, there are some stunning places in Patagonia off the beaten path along the Chilean Carretera Austral. They are no less beautiful than Torres del Paine and way less crowded.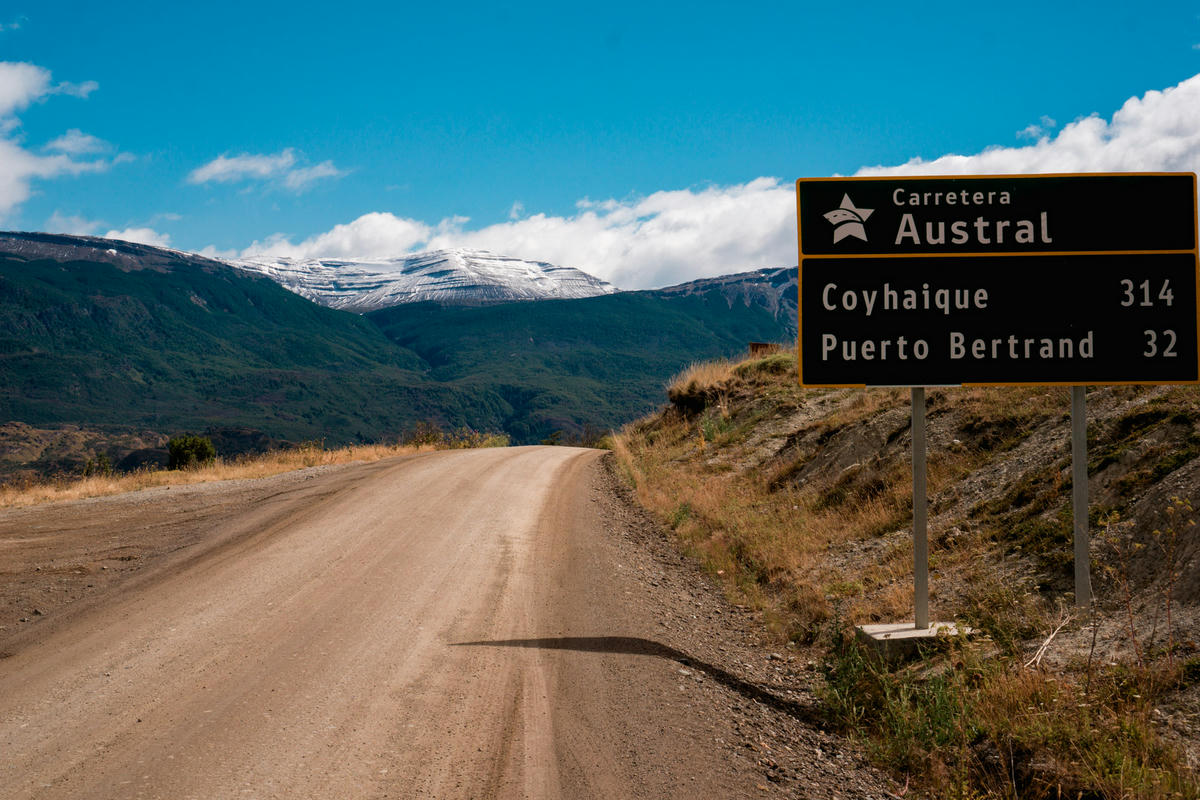 Places to see:
1. Parque Patagonia It is a unique experience to trek in Parque Patagonia through the fields of flowers and herds of grazing fluffy guanacos – close relatives of llamas and alpacas – they are everywhere in the park and are quite used to people.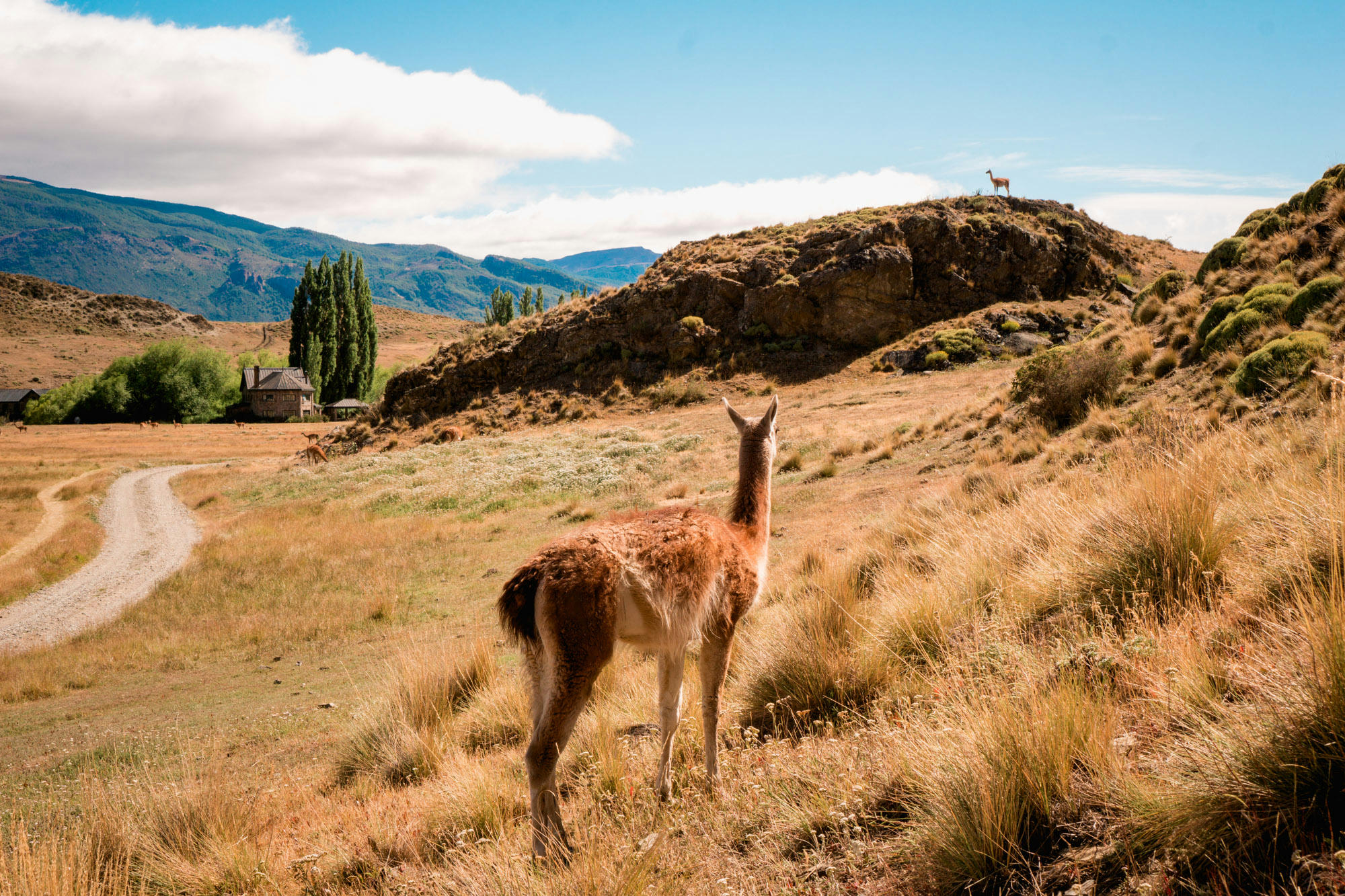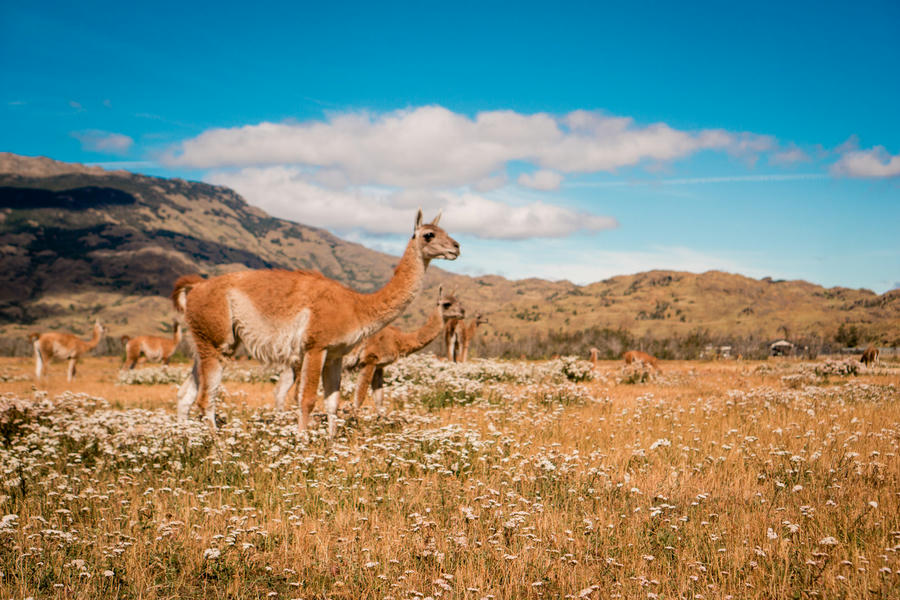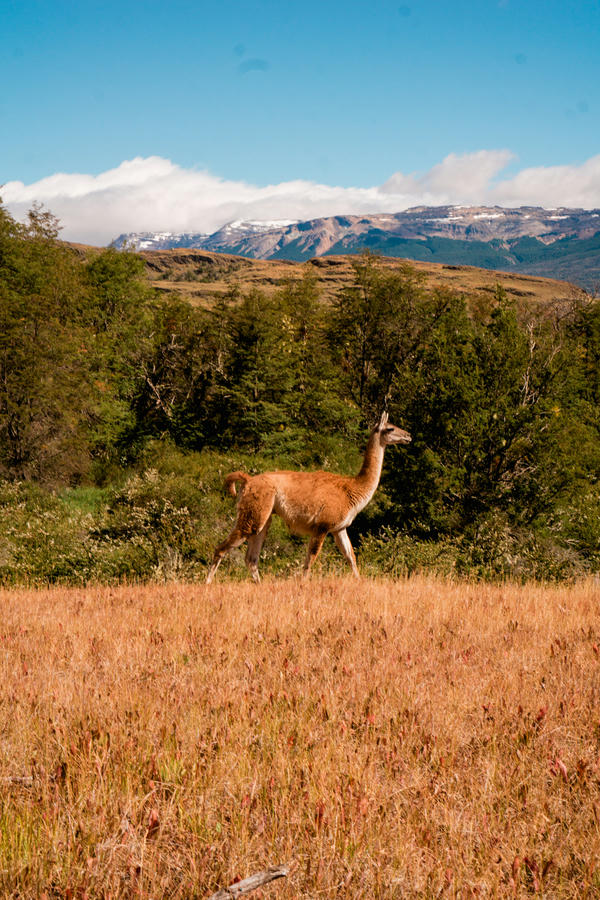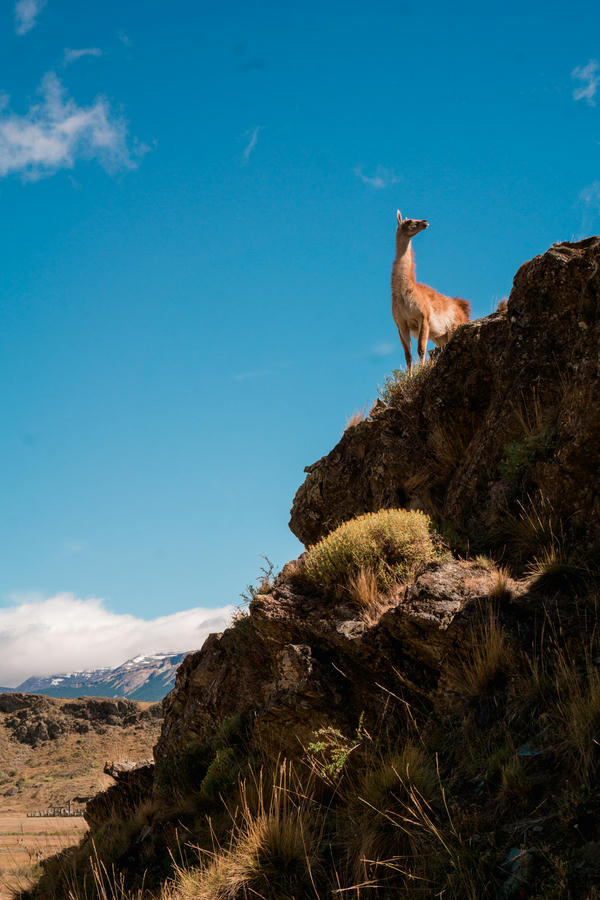 Parque Patagonia is a new national park, initiated by North Face CEO Doug Thomson. Once a 15 000 hectares large farmland, it was affected by the impacts of expensive agriculture. The devastated land was bought from the owners and rehabilitated.
You may find out more about it in a museum, located on the premises of the national park – a great thing to do on a rainy day. The exhibition addresses the problems of a former farm in a broader context, tackling the history of colonization and agricultural "development" of Patagonia, and pointing out its side effects. A big part of the exhibition is devoted to the Earth's overpopulation – an issue you perceive as a real problem at the peaceful and uninhabited Parque Patagonia. Here, you may really feel – and see – how stunning the place maybe if humans don't try to populate and change it.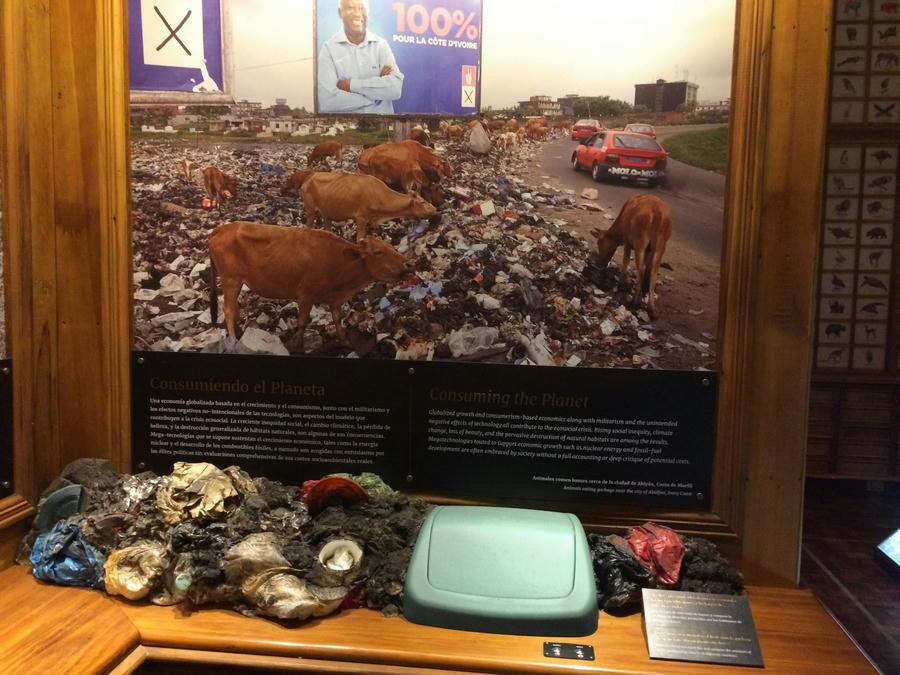 In the National Park itself, we hardly met anyone on the treks. At the camping sites of the national park, you are hardly molested by your neighbours sharing the campsite facilities with you – so vast are they.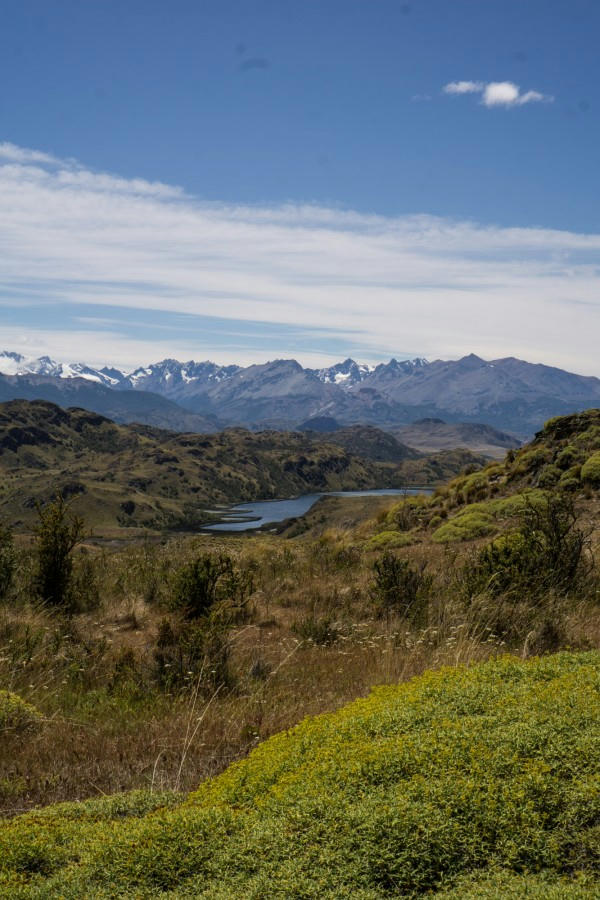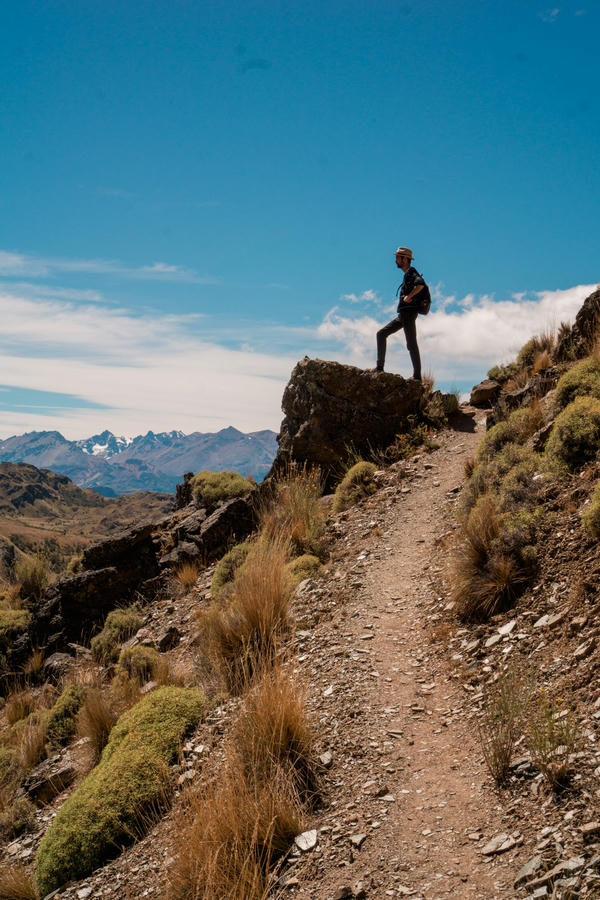 With 3 campsites and one luxurious lodge, Parque Patagonia has accommodation to suit both a thick and a thin purse.
2.Confluencias Just opposite to the road leading to Parque Patagonia from Carretera Austral, there is another stunning sight you shouldn't miss:
A confluencia - confluence - of Rio Baker and Rio Chacabuco. Trek a path that starts by a small mirador - viewpoint -and leads down to the water. Likely, nobody is going to be there – even though you may easily reach this place.
Another confluencia of Rio Baker and Rio Neff a few km farther up the road is no less spectacular.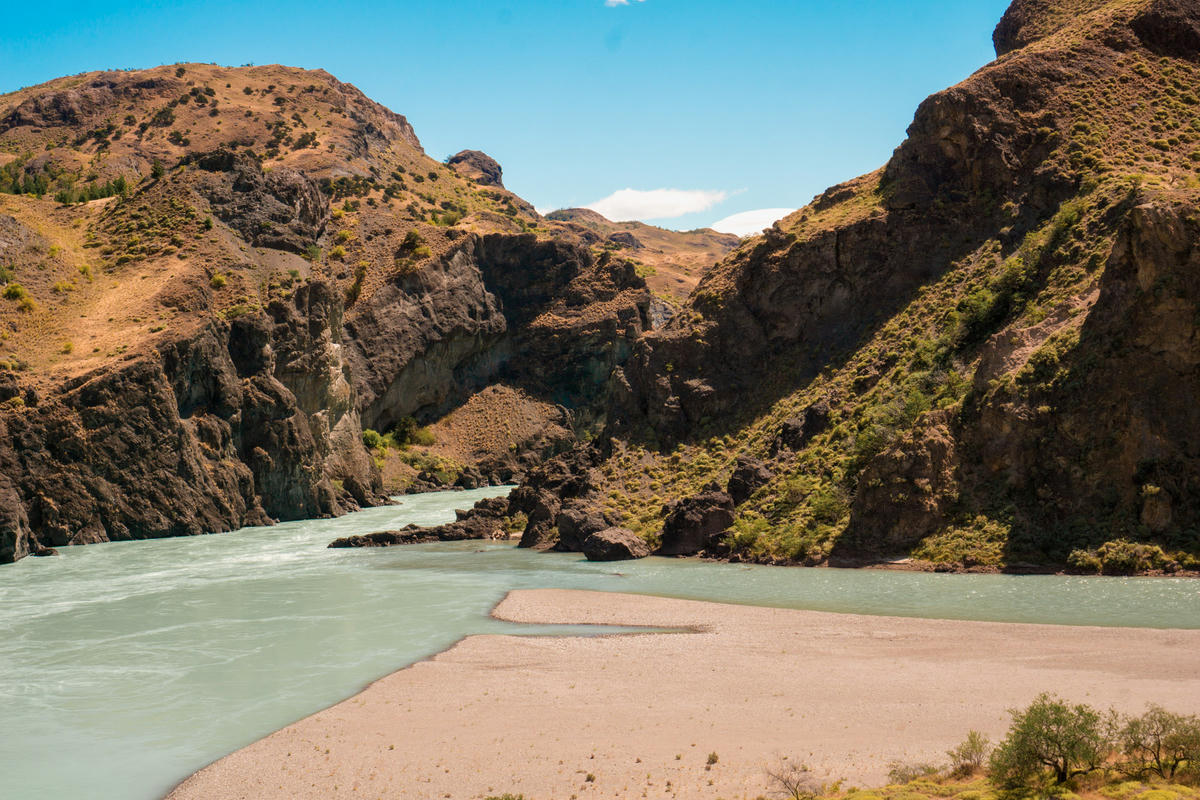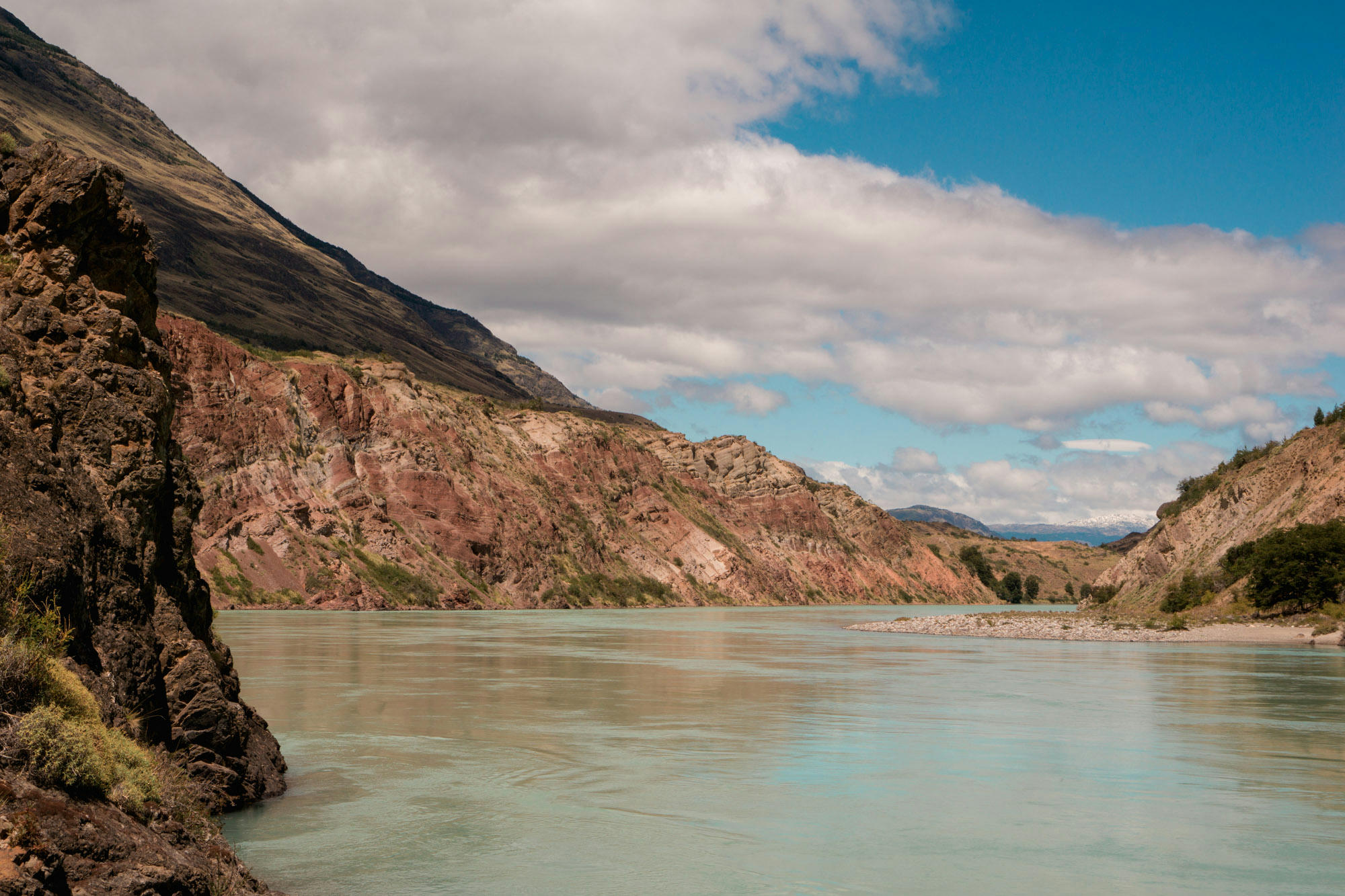 3. Cerro Castillo A short one day trek to the spectacular mountain lake that starts from the town with the same name may be packed, but on a 4-day trek, starting in Horquitas further away to the north/east on Carretera Austral and ending in Cerro Castillo, you are less likely to encounter a lot of other hikers.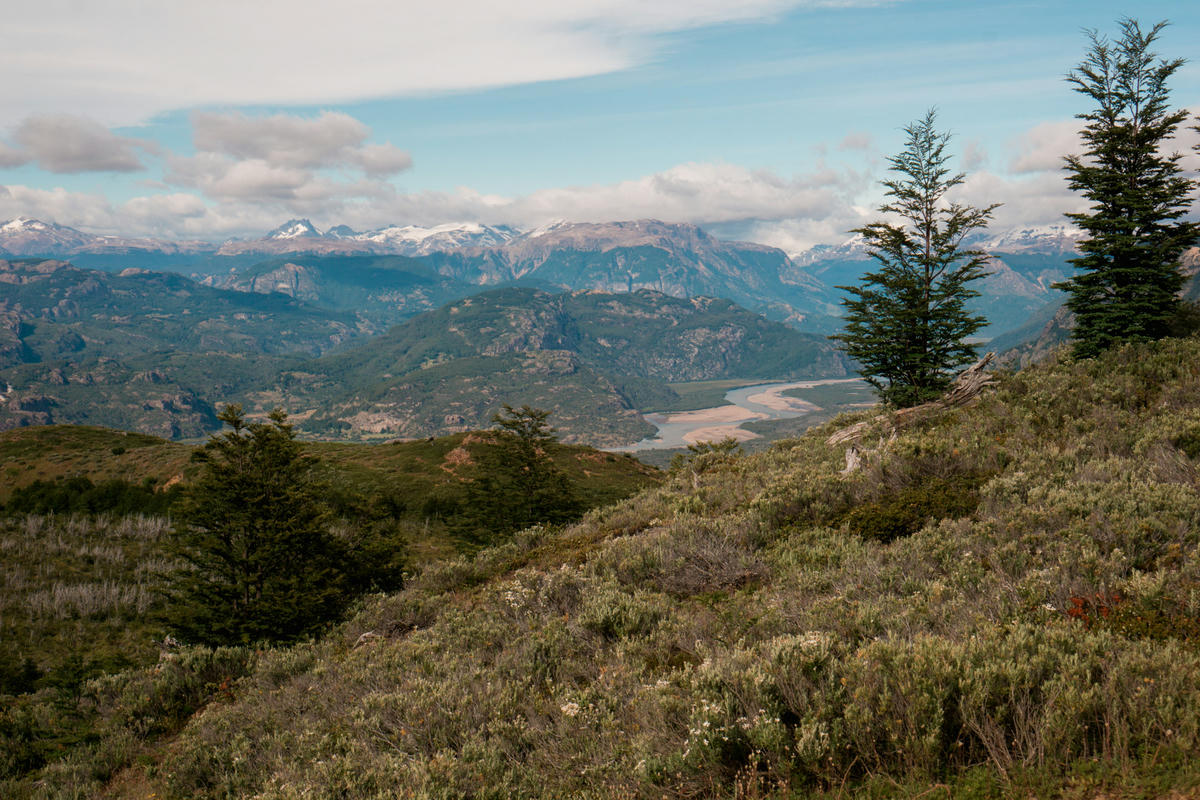 If you stay another day in Cerro Castillo, go on a horse trek starting from camping and explore the area on horseback. You may also ride a part of Cerro Castillo trek and then do the rest (the steep and stony part) on feet. It is not difficult to find or arrange a horse ride - a cabalgata. The cabalgata ads are to be found all around the village, the prices vary. In 2019, it was 40 000 pesos ($60) for a Cerro Castillo ride, 30 000 pesos ($45) for a ride around Araucaria campsite. Both rides are suitable for absolute beginners. We also arranged a custom made 2-hour trek we were allowed to trot and gallop for 20 000 pesos ($30) per person.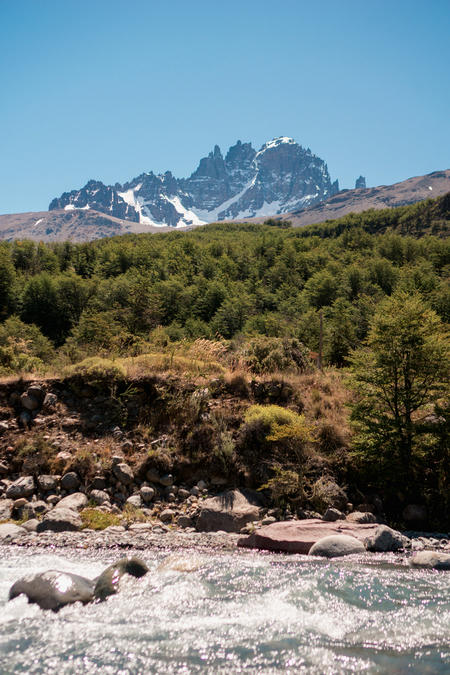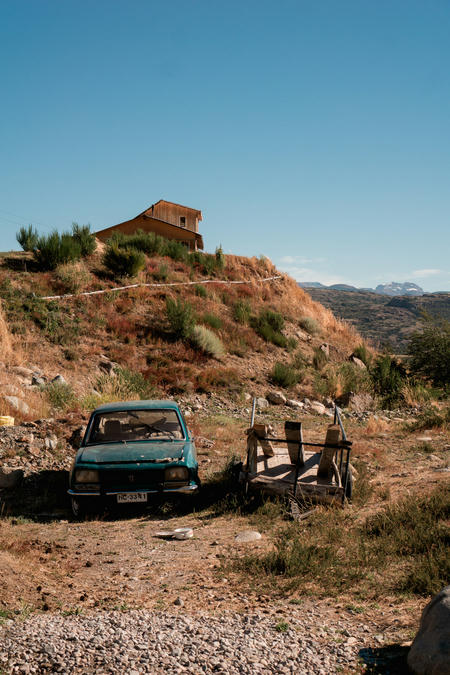 Where to stay: Campings Rustika Patagonia and Araucaria, the locals rent out rooms and cabanas.
We are in love with the rough beauty of the Russian North, but one of the reasons we keep coming back there is its solitude. Harsh and rainy weather threatens people travelling Russian Karelia and the Kola Peninsula. Often, it is just you and no one else in the radius of a hundred kilometres. Read about our road trip through the Russian North to the Arctic Circle and beyond
here
4. Puerto Tranquillo. Just like Cerro Castillo, the place lies on Carretera Austral on the way to Parque Patagonia. With its idyllic location on a shore of turquoise coloured Lake General Carrera surrounded by the snow-white glaciers, it is popular among Carretera Austral travellers. Here, you may do a kayak or boat tour to the beautiful caves - capillas de marmol. The prices vary from 10 for a boat trip up to 35- 45 000 pesos for a kayak tour. Local hotels and camps are often able to provide a discount for you, so we advise you to check with your accommodation before doing any arrangements.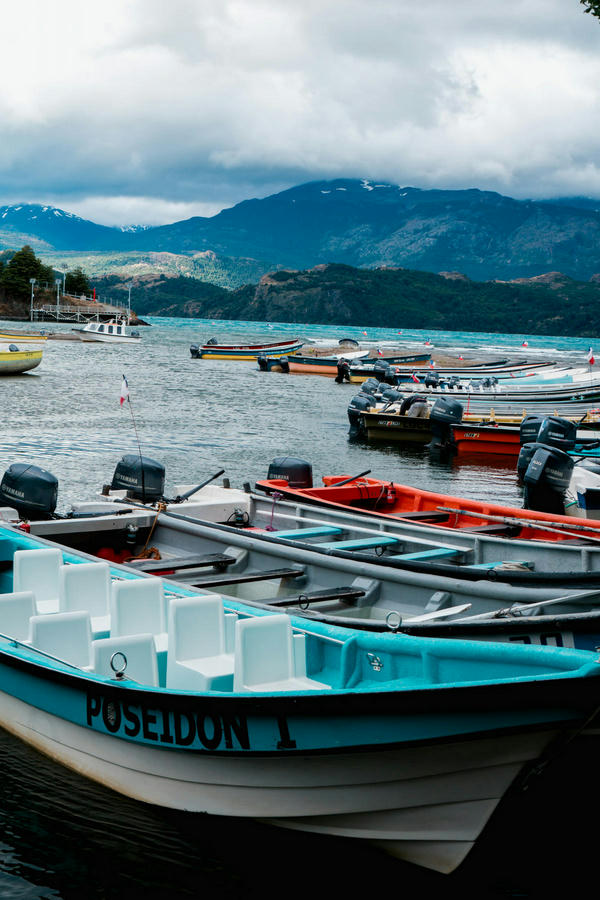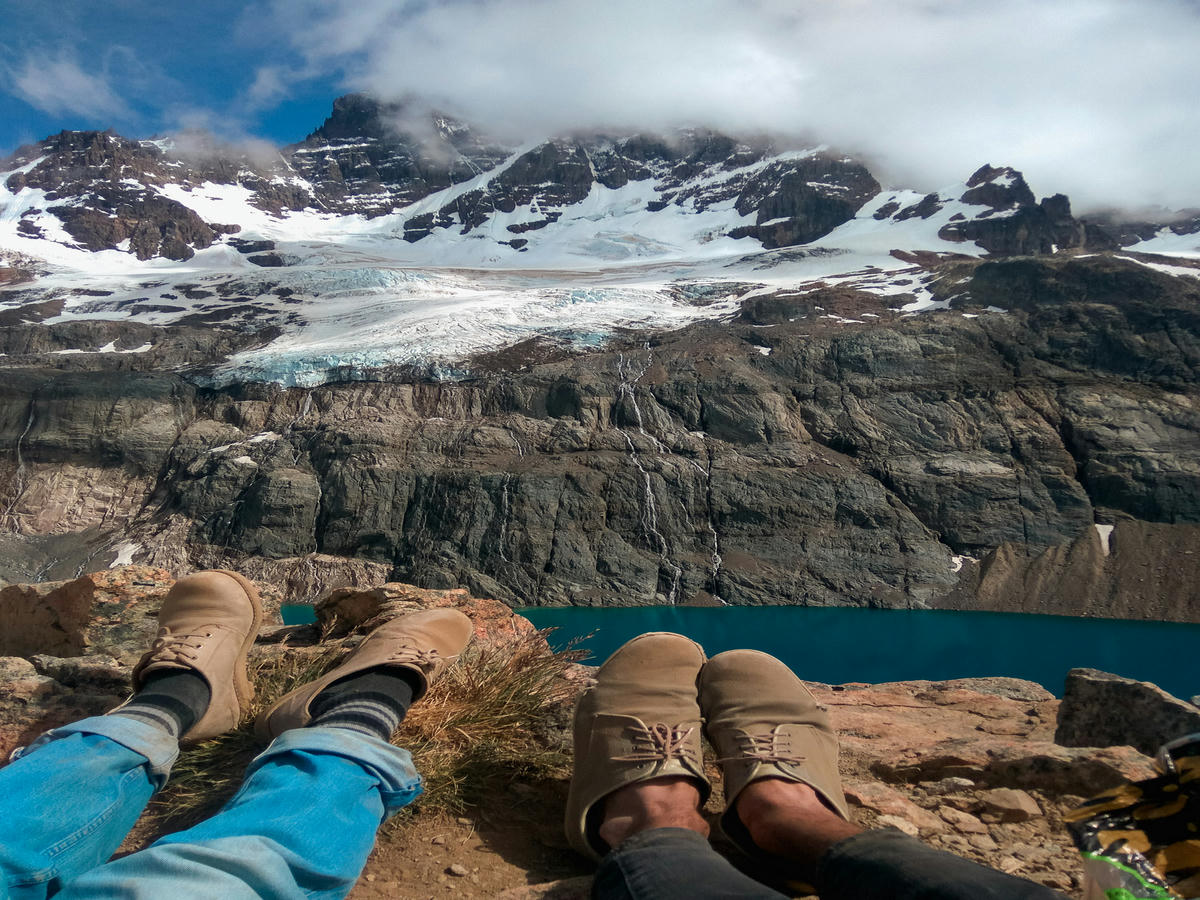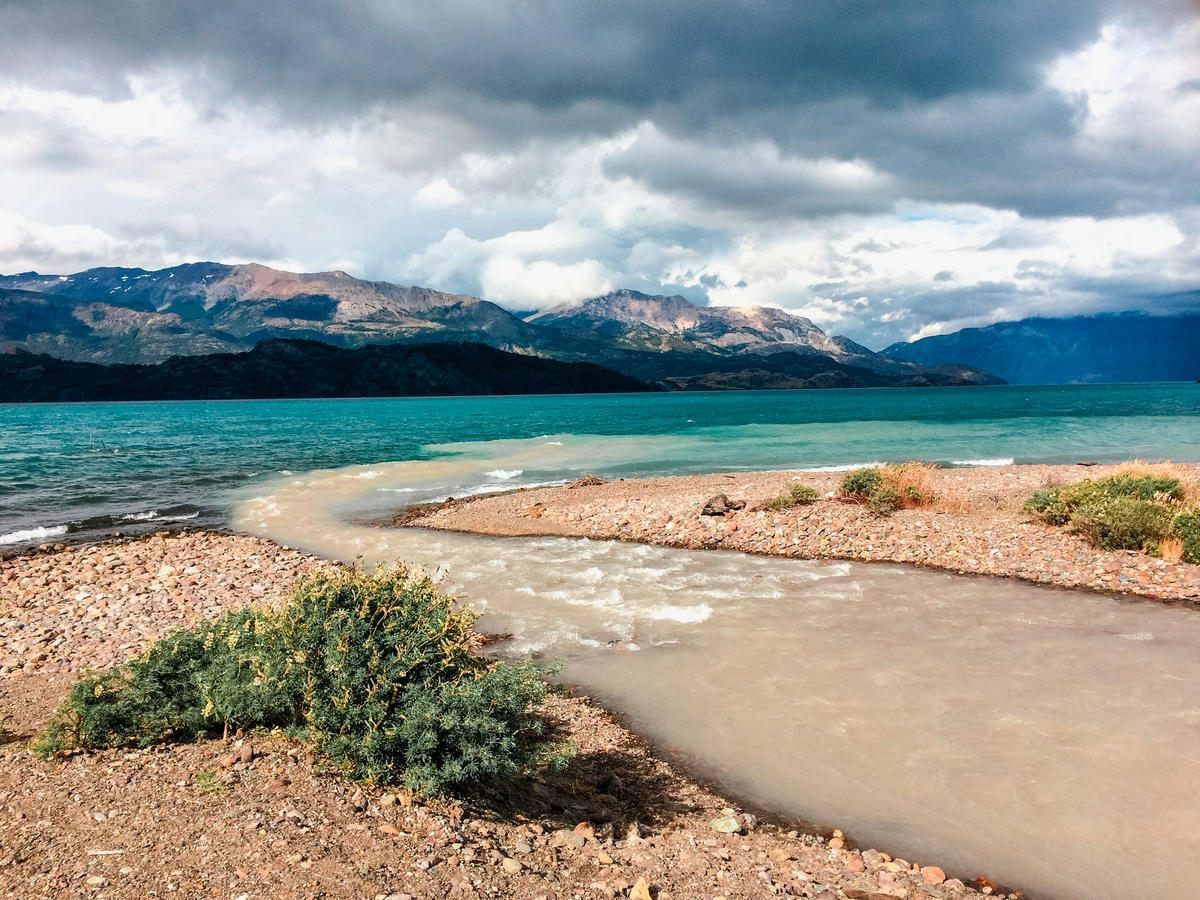 Where to stay: Just like in Cerro Castillo, there are several campsites and a variety of cabanas to rent.
5. Around Cochrane [Kokran] Cochrane is a sleepy town you may want to visit for an ATM (there aren't any other between Coyhaique and Cochrane) or to organize trekking over a glacier. You may also do glacier trekking in Puerto Tranquillo, but the tours in Cochrane are definitely more affordable. You pay (just) 65 000 pesos or $95 for a full day tour: of which you will spend 2 hours walking to a glacier, 2 hours on a glacier and around 4 hours travelling around by car and boat. A similar tour in Puerto Tranquillo costs 80 000 pesos, almost $120). You may also go on a half day tour worth 38 000 pesos - $55 - where you just approach the glacier without walking on it.
There are several tour agencies in Cochrane and you don`t have to make arrangements in advance. Furthermore, you may arrange whitewater kayak trips and more cabalgatas here.
6. The campsites along Carretera Austral between Puerto Tranquillo and Parque Patagonia The banks of Rio Backer are so incredibly beautiful, we would not be surprised if they will be proclaimed to a national park one day. You may stay at Lodge Bordebaker, Camping Refugio De Eva, Camping Libre, for the idyllic views, hikes or kayak trips.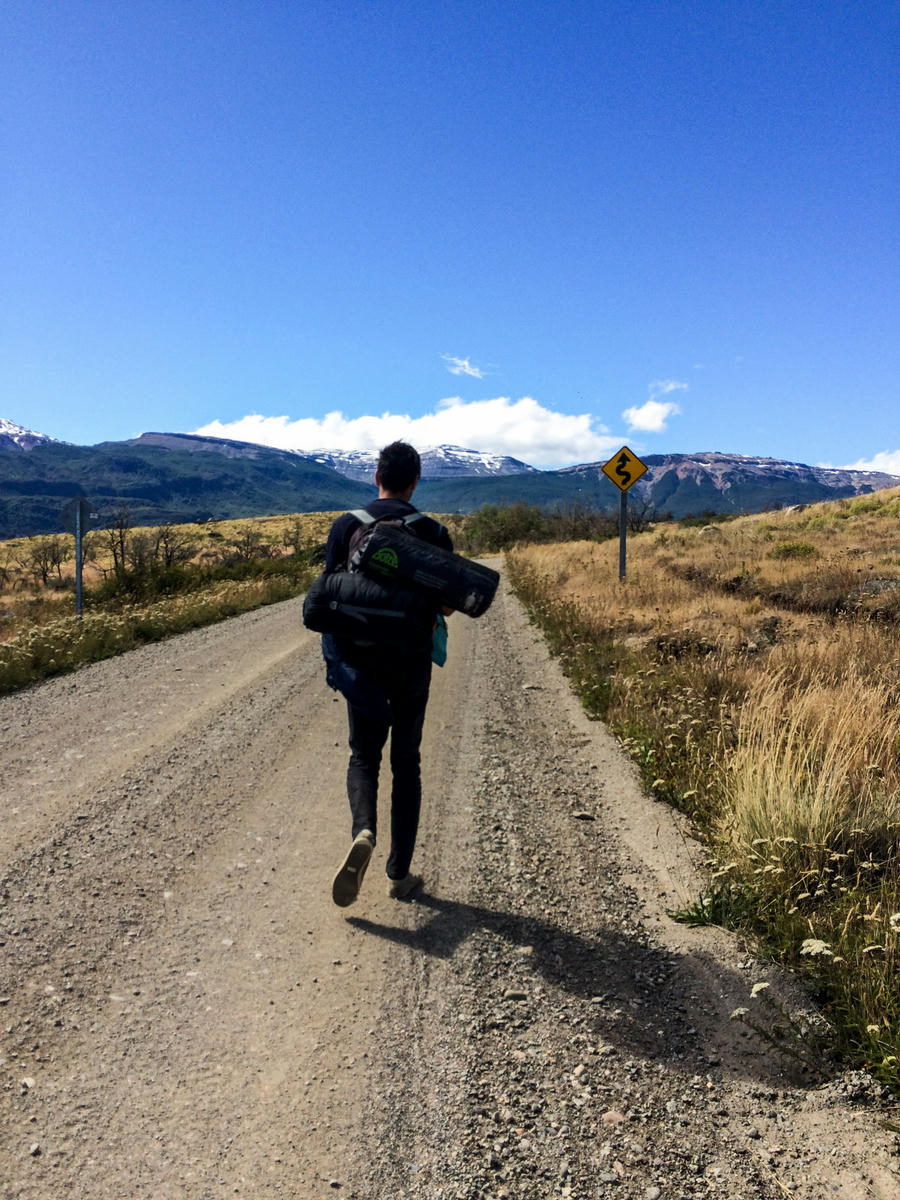 Trekking Gear
Read about our trekking and camping gear
in this post
Getting there:
There are some affordable flights from Santiago de Chile to Coyahique with Chilean lowcoasters - we found ours as low as 30$ one way
Getting around:
1. Rent a car
Even though car rentals are quite pricy (expect to pay 35 EUR a day for an economy car, and 100 EUR for a 4x4, cars are in high demand here. There were no cars at the airport available when we arrived. We were told, that the camper vans we were interested in should be booked at least 2 weeks in advance.
An Overlooked Transportation Alternative:
Rent an RV
from local owners! Book & save big on RV Rentals near you.
2. Bus
Carretera Austal buses are irregular. However, they are not that irregular as we thought when we read the blogs and forums getting ready for the trip: there are several buses a day from Coyhaique to Cerro Castillo (we used to think that there was only one bus per day), several busses from Coyhaique to Cochrane and back that leave in the morning. Just inquire at the bus station when you arrive, the schedules keep changing.
3. Hitchhike
We saw quite a lot of people hitchhiking and we tried it as well when we headed to Parque Patagonia from Cochrane and back. We had luck, however, we saw some hitchhikers waiting for hours on the road in the rain in Puerto Tranquillo. I guess the eagerness of drivers to pick you up is inversely proportional to the amount of traffic.