Overwater huts and monasteries, floating markets and gardens, fishermen-acrobats and long-necked women - a story of centuries-old water civilization of Burmese Inle Lake - in pictures.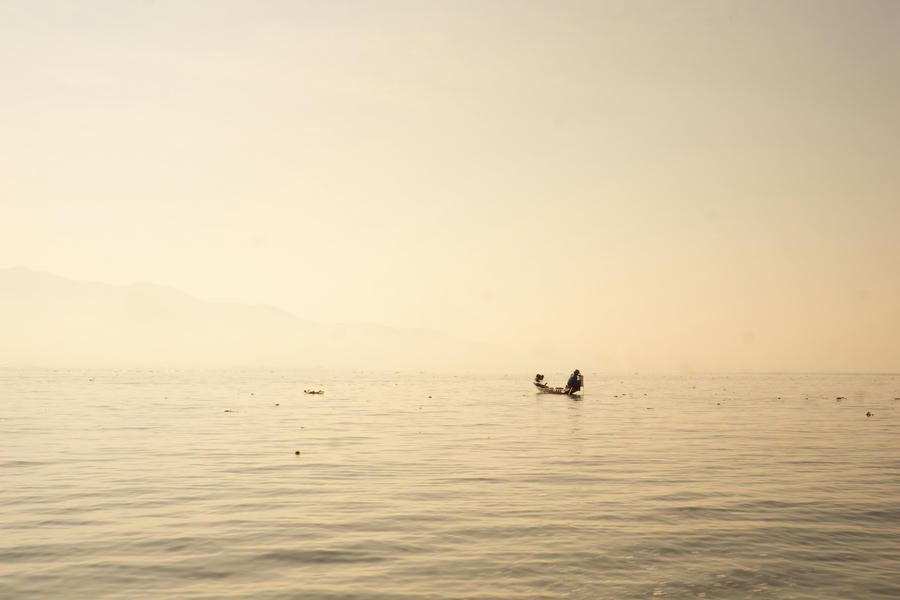 I am excited about living on the water. Venice, the villages of the Mekong Delta in Vietnam, Danube Delta in Ukraine, Ganvie, a village on a lake in Benin, – water gives a mark of distinction to human dwellings.
Several villages of the Intha people are near or on top of a lake, their houses on stilts are made of wood and bamboo. These houses on the water surrounded by sedges turned out to be very photogenic.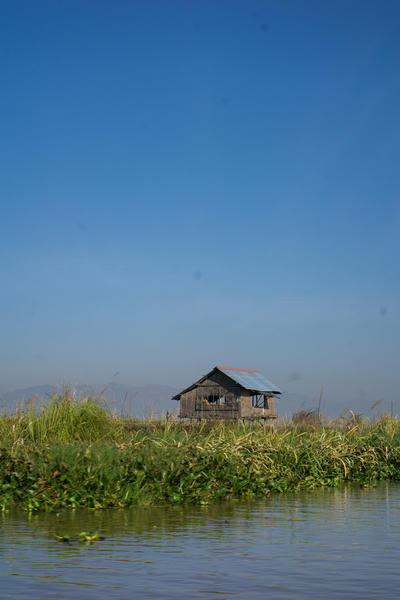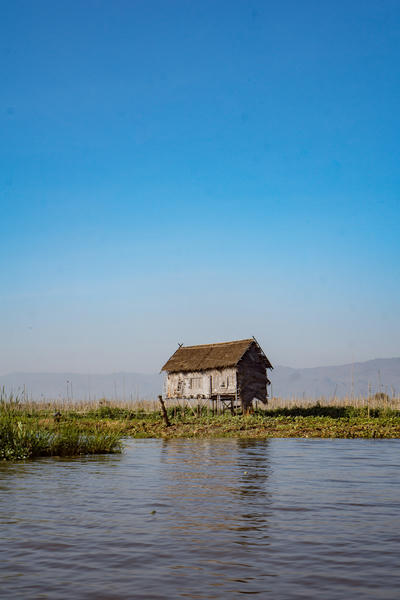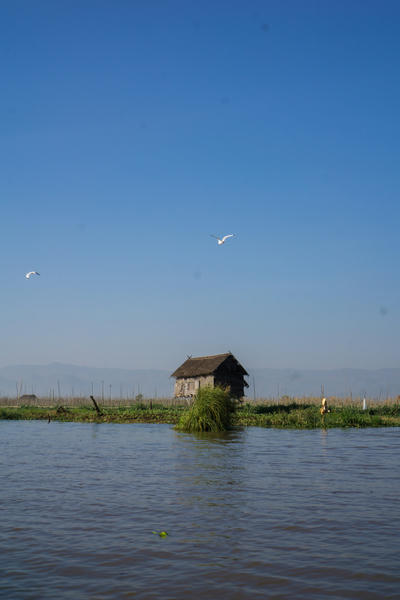 But it is not just lonely bamboo huts in the sedges, that you may spot on Inle Lake. You may also pass through endless water-ways framed by blocks of houses rising out of the water on either side and dozens of multicoloured boats rubbing shoulders at the market places.
Several pagodas and monasteries are located on the water – the popular Phaung Daw Oo Pagoda with a flower market in front of the main entrance, the Nga Phe Kyaung Monastery with cats strolling among the monks and some quieter monasteries like Lin Kin that only a couple of locals visit. The monks tie up their maroon -coloured gowns between their legs and play chinlone in the evenings. The point of the game is to keep the ball from hitting the ground while passing it back and forth as creatively as possible.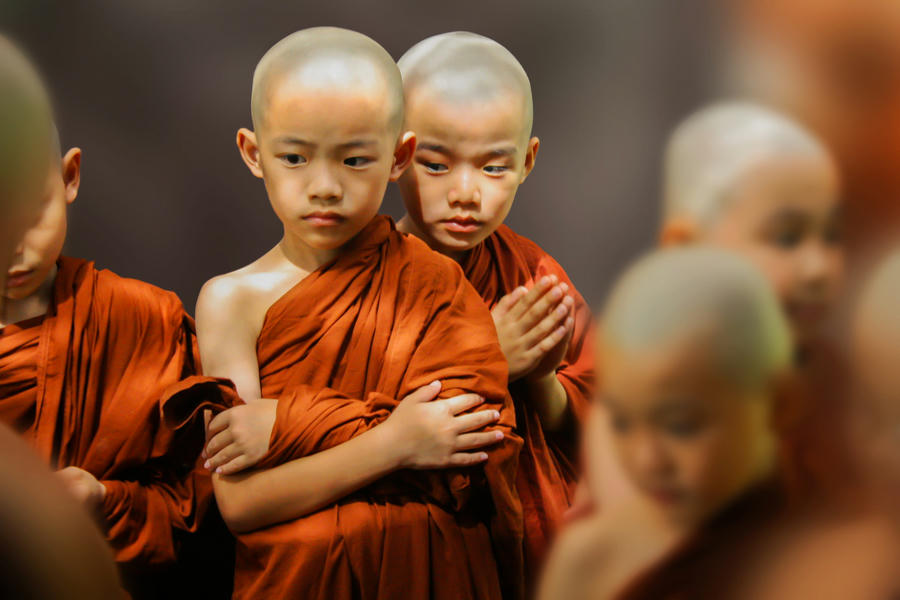 There are some 500,000 monks and 75,000 nuns in a country of 54million. Monks belong to one of two primary monastic orders (ဂိုဏ်း gaing): Thudhamma Nikaya (88% of Buddhist monks) and the more orthodox Shwegyin Nikaya (7% of Buddhist monks). Burmese monastic orders do not differ in doctrine but in monastic practice, lineage and organisation structure [Source: Wiki]
If I were searching for a retreat for insight meditation and vipassana, a pagoda on a lake would be my first choice. On the water, you can't put boundaries on the surrounding space. Living on the water should be rather not about categorizing or possessing surrounding space - but encourage me to reflect on life while glancing at the void horizon. I certainly felt inclined to such pastime at the Inle Lake.
Civilization is still intruding the traditional way of life on the lake – the power lines on the water are a good illustration of it.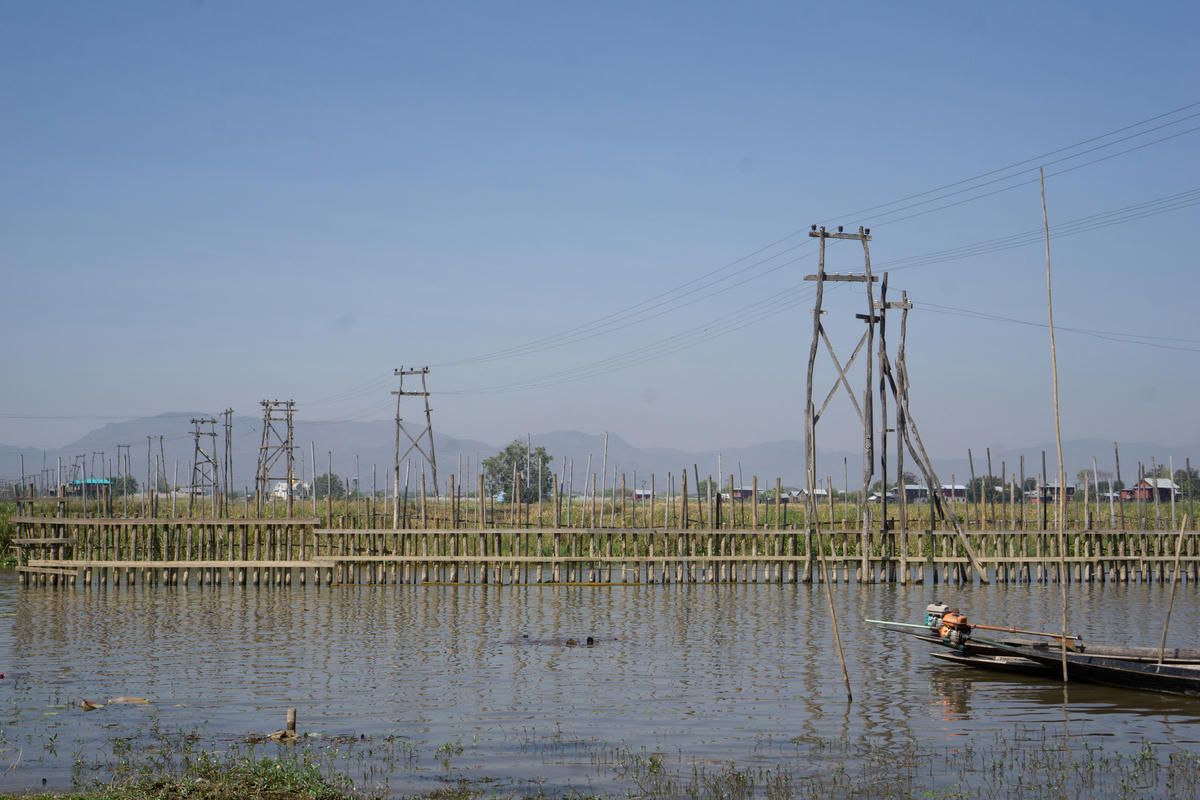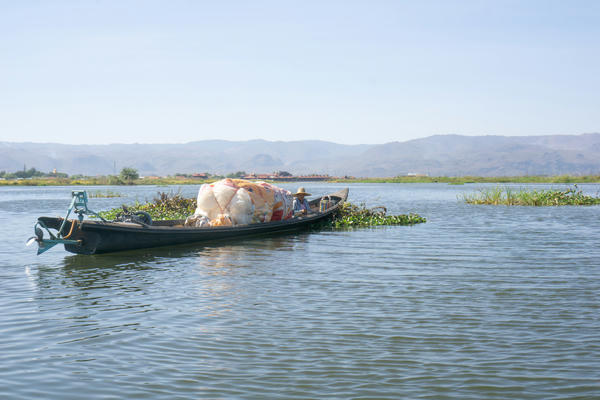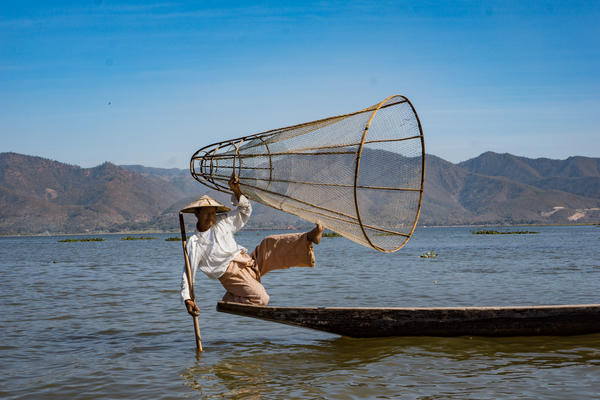 And then, there are floating gardens. Watercress, tomatoes and flowers are being cultivated here. Agriculture influences a fragile lake ecosystem – while the water dwellers used the water from the lake for cooking and drinking some 50 years ago, potable water is now being brought in canisters from somewhere else.
Paddle boats are replaced with noisy motorboats. They cough out thick black plumes of smoke when they crank over.
However, paddling techniques from the old times are still preserved – paddling with a foot, balancing on another foot on the front part of the stern of the boat. So are the traditional fishing techniques. Fishermen with their gigantic nets look camera-ready. Fishermen are well aware of it and often pose for the tourist for some tips.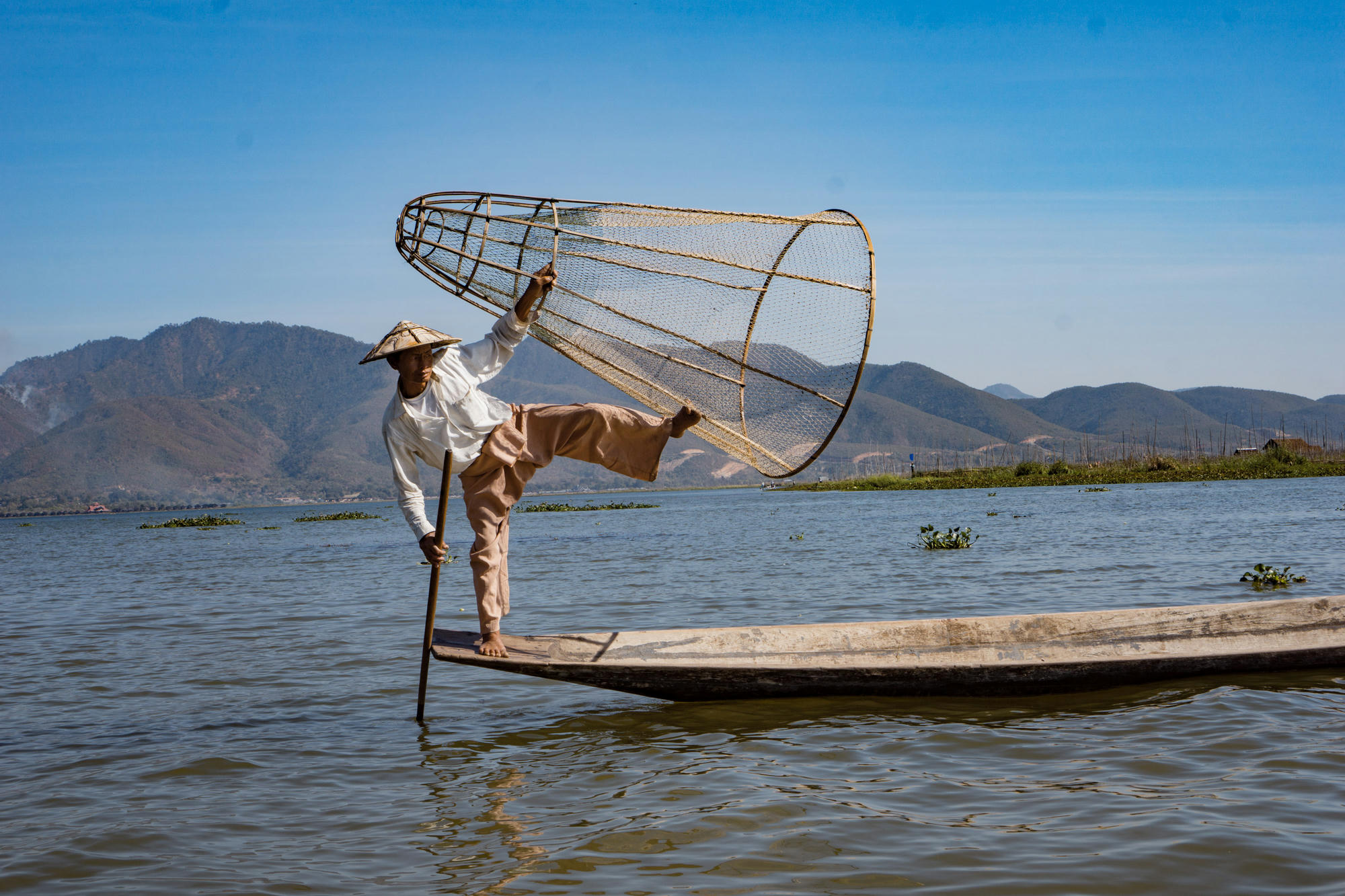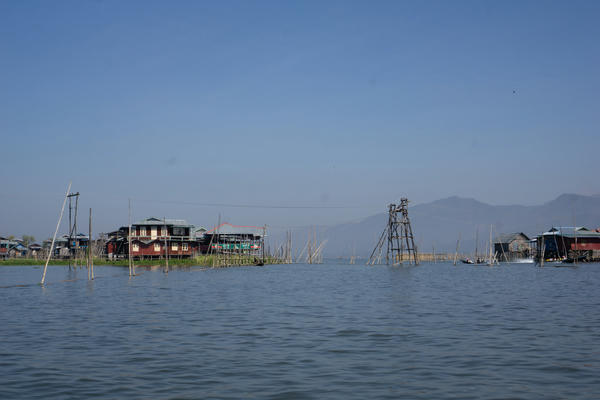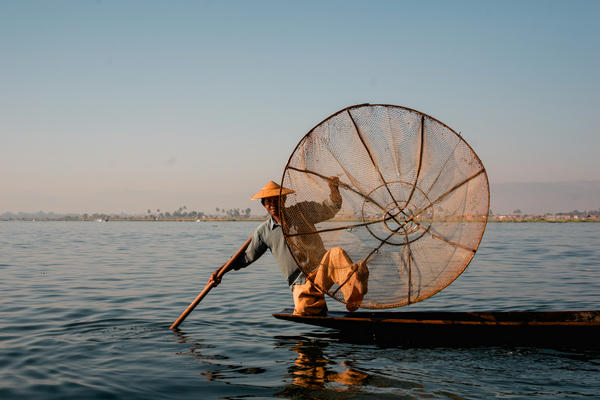 Tourism is bursting in the region. Dozens of loud boats transport the visitors to the laid back villages and floating markets. The standard price for a tour is 15 – 17.000 Kyatts (~10 USD), you may arrange your trip once you arrive. The low price for a half-day private tour is sure to be subsidized by various workshop owners - the boatmen take you to a silver workshop, a lotus weaving workshop, a cigarette workshop and a specific restaurant for lunch.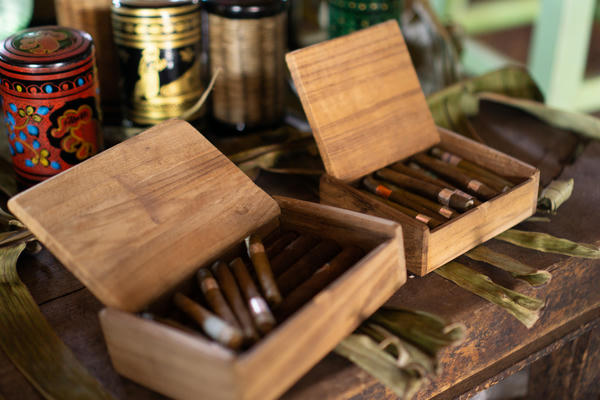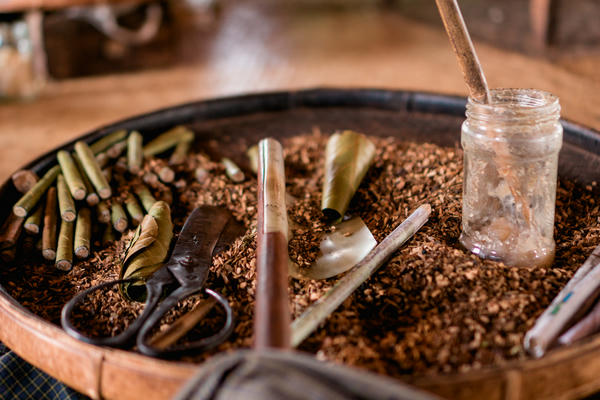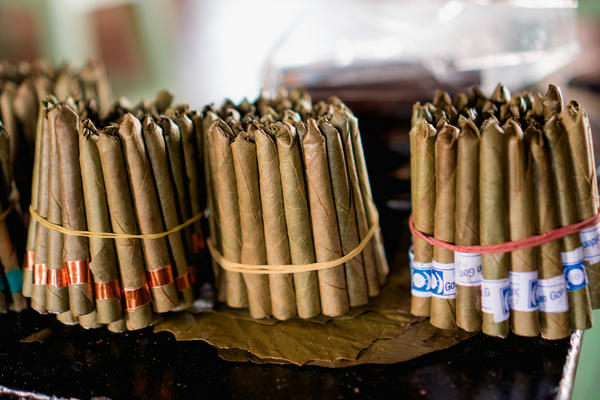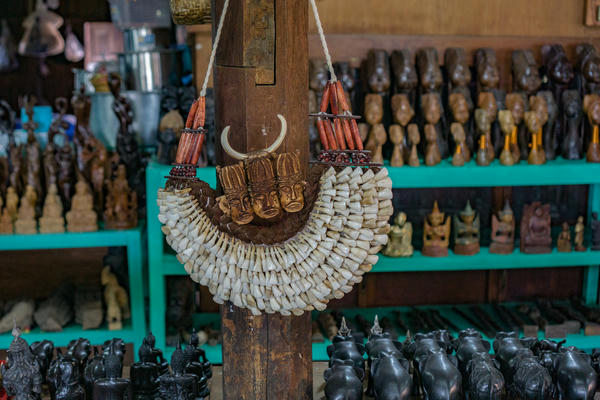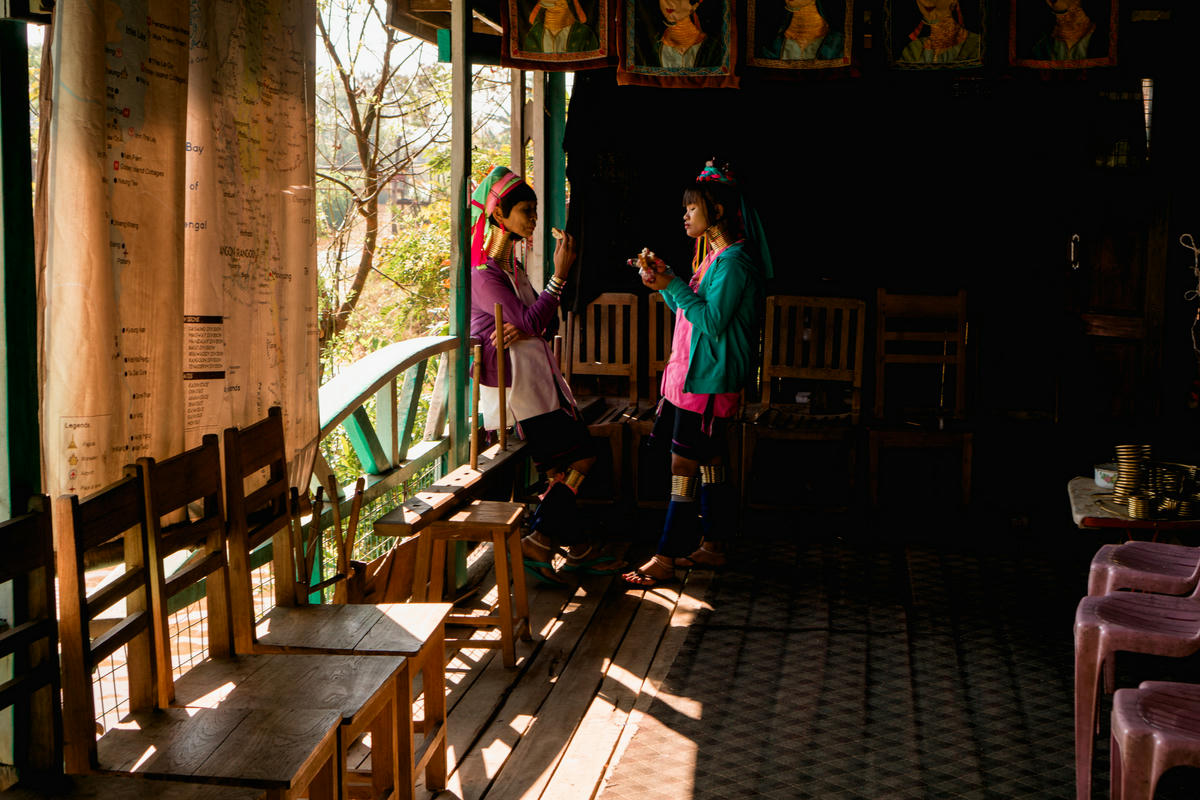 You may also want to rent a boat for a couple of hours in the early morning or late evening to see the sunrise or sunset on the water and go off the beaten path.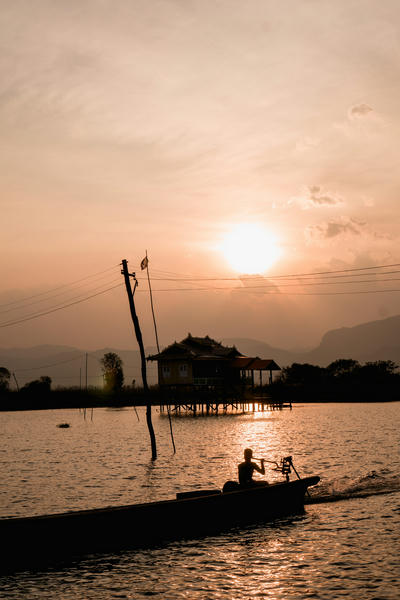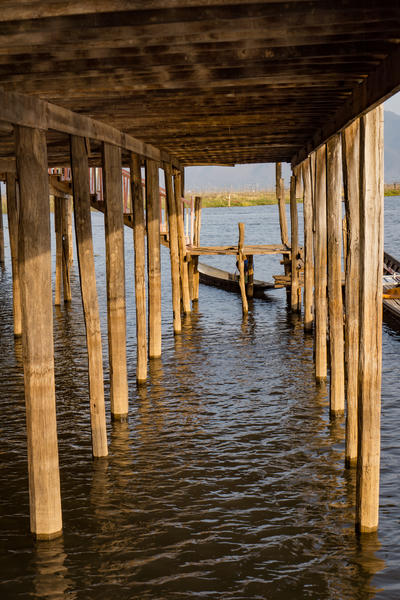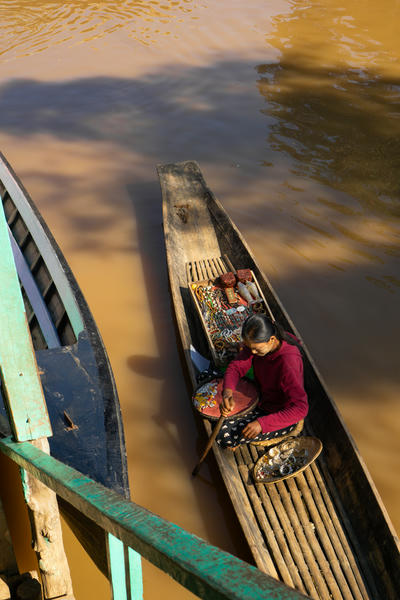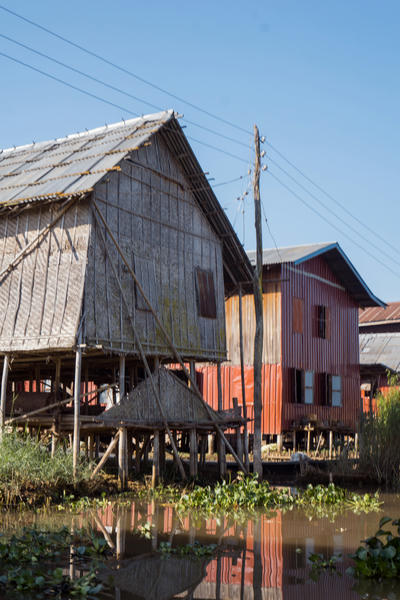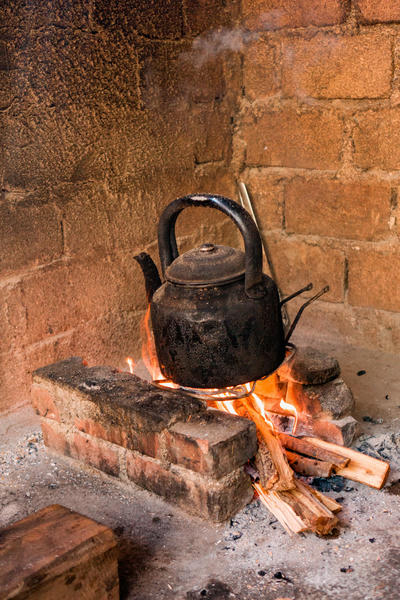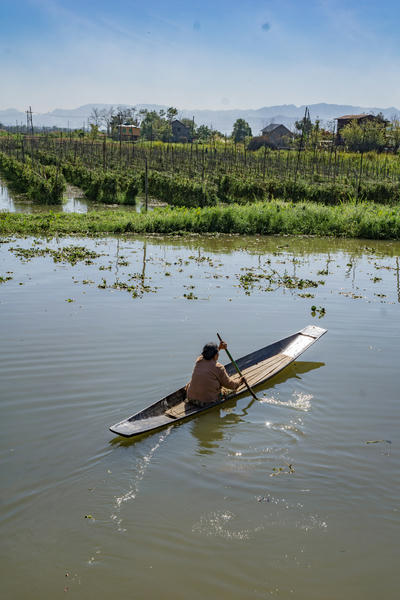 PS: Apart from the lake itself, there is so much to see and to do in the region: old monasteries, banana and tobacco plantations, horse riding and bicycle tour, food courts and Saturday market...