Mount Popa, a Buddhist monastery topping an extinct volcano in Myanmar, is home to the Nat spirits and numerous monkeys awaiting treats from pilgrims to Mount Popa.
Of Spirits
Mount Popa is one of the most important pilgrimage destinations for Nat worshipers. Nats are the spirits that have been worshipped in the region long ago before Buddhism was introduced. Even when it got widely spread in Burma, Nats worshipping didn't cease.
People say the mount appeared on the plains after a big earthquake in the 5th century. Try to imagine the effect its eruption provoked. No wonder, Popa is believed to be populated by spirits and other mythical creatures - in the same way, that Mount Olympus is home to the ancient Greek gods.
According to one legend, there was an ogress who nourished from flowers blossoming on the mount.
Popa means a 'flower' in Sanscrit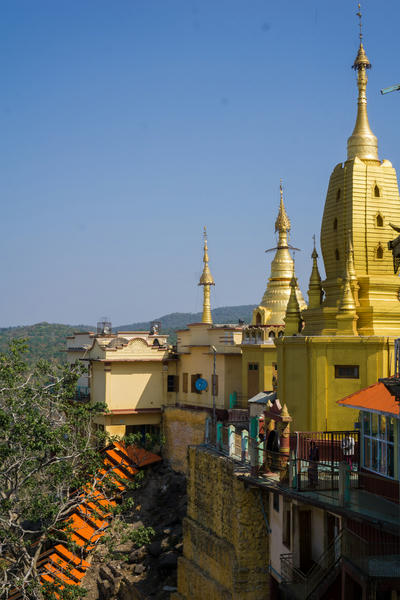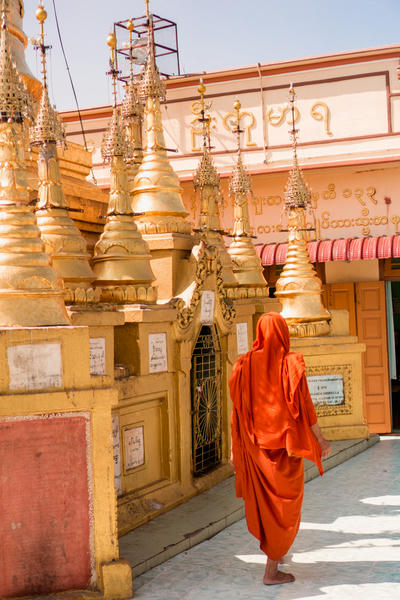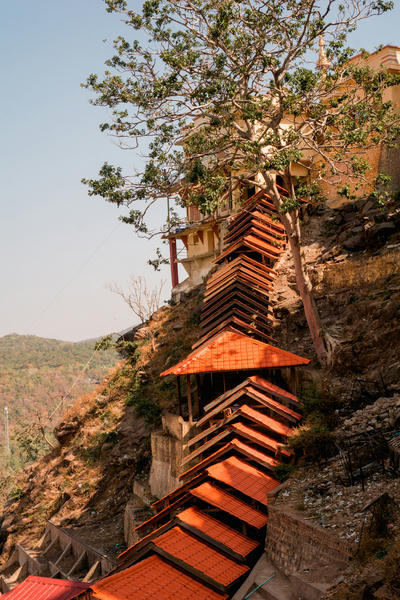 There were innumerable beautiful flowers in the woods of Popa in those days, so that King Anawrahta, the founder of the Pagan Empire, sent out a runner each day to bring some of these graceful flowers to his court. One day the runner met the ogress, who lived on flowers, and they fell in love. The runner got executed for loving the ogress and the ogress died from her broken heart. Both lovers became Nats and live on the sacred mountain up to this day.
Once hosting 13 000 sacred temples, Bagan used to be the centre of the Pagan empire. Now, it's the biggest archaeological zone and a tourist magnet for those who want to see the sunrise over the remaining 2000 temples - as well as dozens of air balloons taking off in the morning skies)
Of Monkeys
Pilgrims climb 777 steps to the monastery on the top of Mount Popa.
7 is a sacred number in Buddhism.
A summit should take you around 20 minutes, but it took us an hour as we did some wildlife watching on our way :)
On the roofed covered stairs leading to the shrine, a multitude of sweet monkeys reside. The pilgrims treat them with tiny bananas and rolls of peanuts they buy from the vendors on the stairs.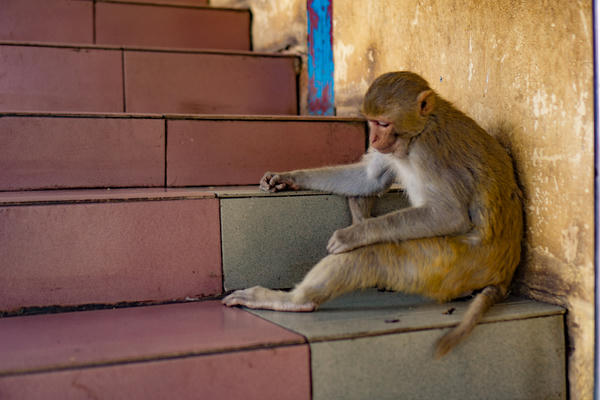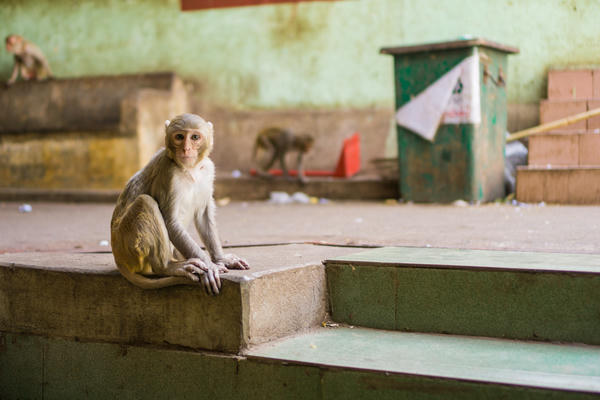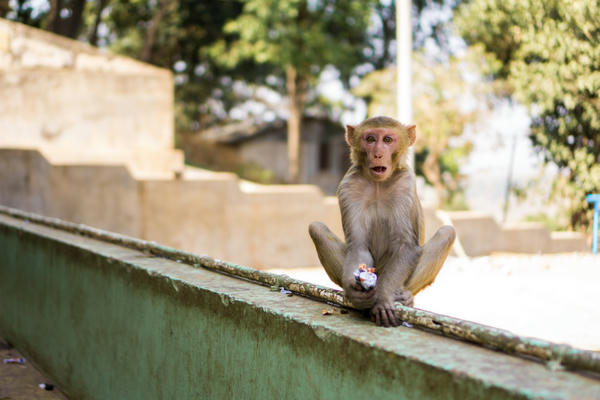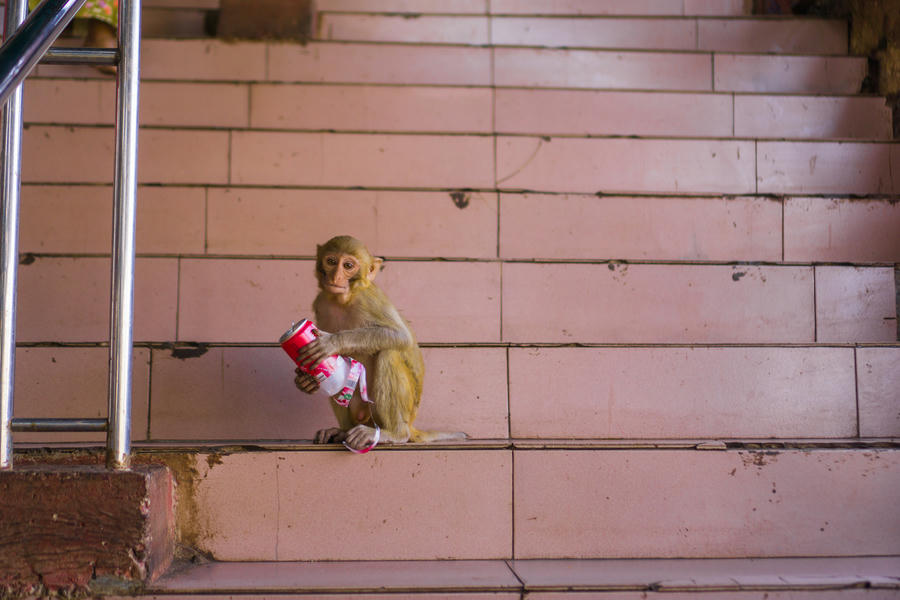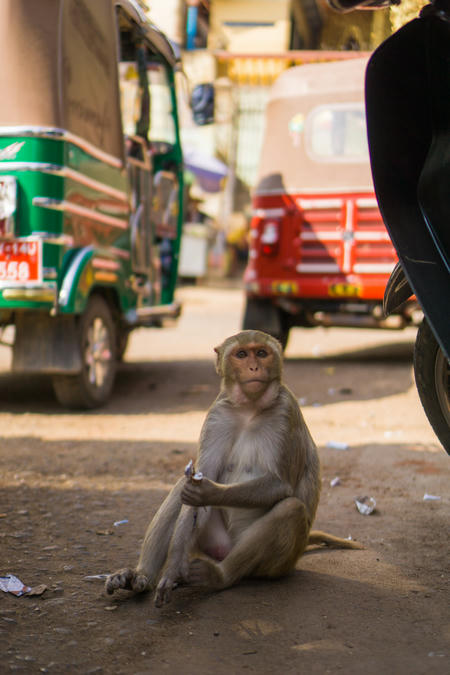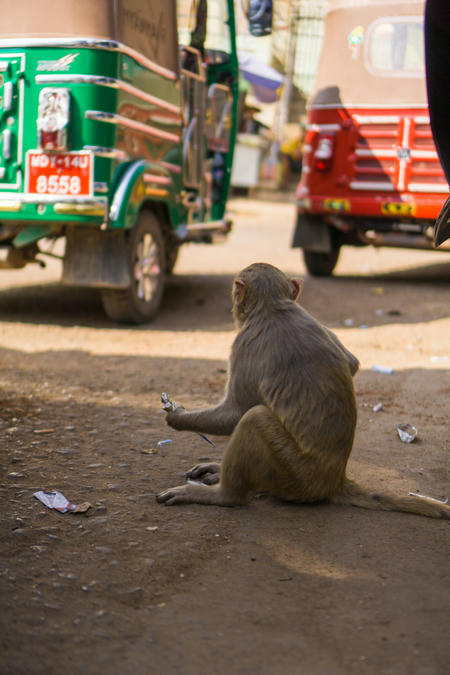 How to get there: some practical information:
Most visitors go to Mount Popa on a day trip from nearby Bagan. Even though it is only about 50 km away, the trip takes at least an hour. You will find agencies selling shared taxis to Mount Poppa on every corner here. Price is 8 – 10 000 Kyat (~7 USD) and minivans leave twice a day from 9 am to 2 pm and in the afternoon from 2 pm to 7 pm.
If you are adventurous and want to have more time on the mount (except for the shrine, you may also trek in the nearby forest), fetch a local bus that leaves from the Bagan bus station. The trip will cost you 2000 Kyats (~1.4 USD).