The Perhentian Islands are a real paradise of small secluded beaches, ultramarine sea and corals. The place is often visited by travellers who go to Malaysia; however, we feel like its fame doesn't hold up with its real potential. In many ways, the Perhentians could be way more interesting even in comparison to the crowned beach paradise of Maldives and here is why: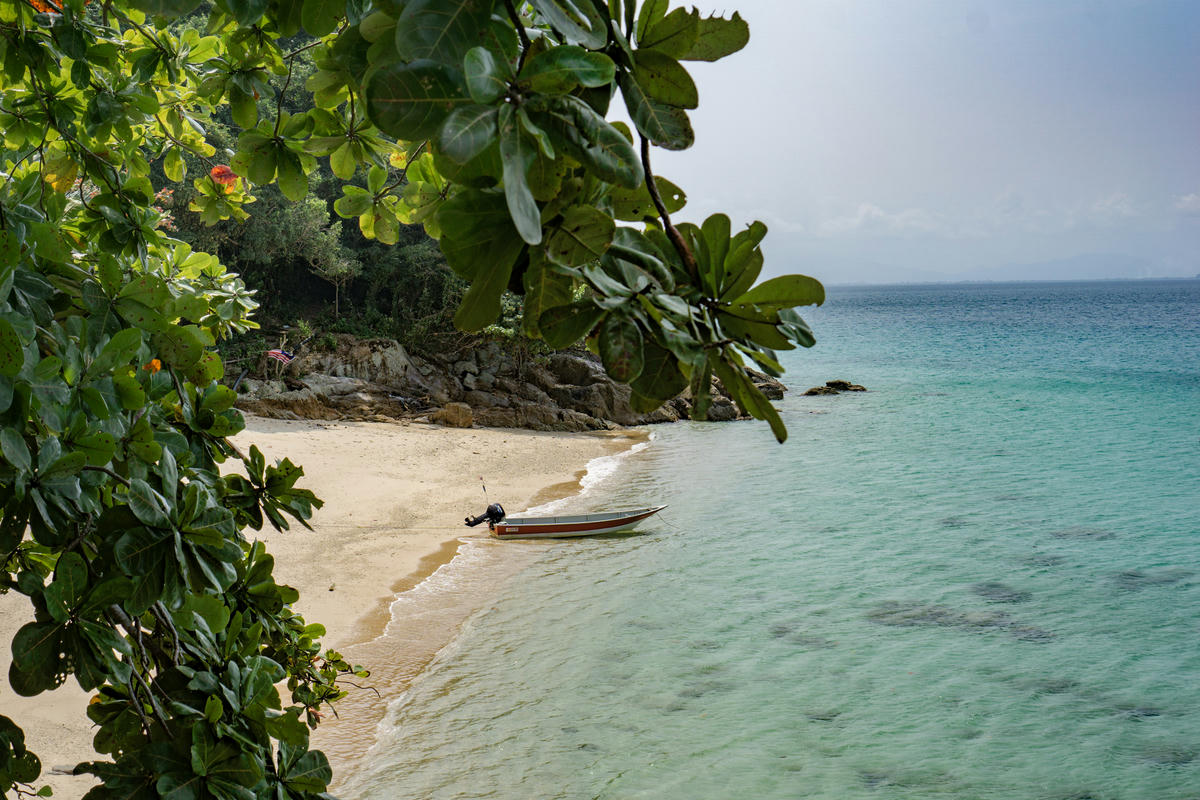 The variety of beaches you may see
Staying on the Maldives, you are bound to the island you are staying at. You may also organize some trips to the neighbouring islands, but that is time and resource consuming. On the Perhentian Islands, you may explore the many beaches of the two larger islands. The beaches are not private – that means you can hang around without any restrictions.
The variety of budgets
On the Perhentians, you may find an accommodation that suits every purse – camping sites and some boutique resorts for honeymooners. We liked the simplistic bamboo made beach cabins with their relaxed hippie vibe ?
Our recommendations:

Alunan Resort Perhentian Island, Perhentian Chomel Chalet, Perhentian Island Resort.
The Maldives live up to their fame of being one of the most expensive places in the world. You may find some backpacker options, but still, it would be a bit far away from the paradise beaches.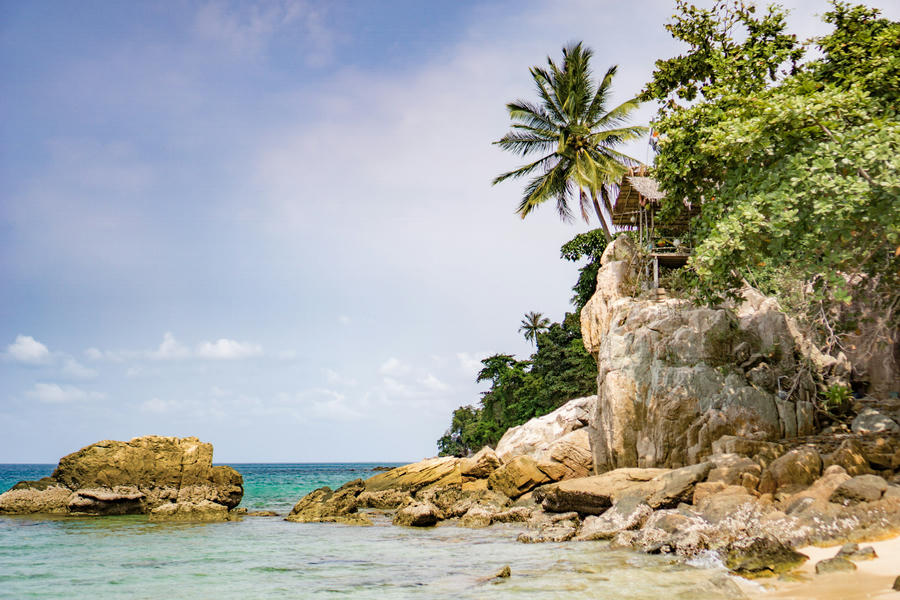 Secluded beaches – just be there at the right time!
On the Perhentians, you may have virgin beaches all to yourself! The thing is that: there are two seasons on the islands, the high season and the monsoon season. Visitors try to escape the last as you may be stuck on the island with a week of bad weather. However, it was during the monsoon season that we visited the Perhentians and we had a week of pure sunshine. And except for the construction workers, there were only 4 other tourists staying on the island we stayed. More than that, the hotel owner said they have had perfect weather for an entire month. The hotels are empty and you can get a great deal in addition to the empty beaches.
Trekking
To get from one splendid beach to the other, you have to follow a jungle trail winding up the hills or running along the coastline. And you may even get a chance to see sweet black-and-white monkeys!
A good combination
While the Maldives vacations mean that you are going to see nothing but the ocean and sand, you are most likely to combine your visit to the Perhetians with traveling other places of Malaysia – like exploring the concrete jungles of incredible Kuala Lumpur, dining at its food markets or strolling through the capital of Malaysian street art Penang. A trip to Malaysia absolutely exceeded all our expectations
In the following video, hike the islands in search of the best beaches of Pulau Perhentian