You don't have to overspend to see paradise beaches! Our practical tips will help you explore the Seychelles on a budget.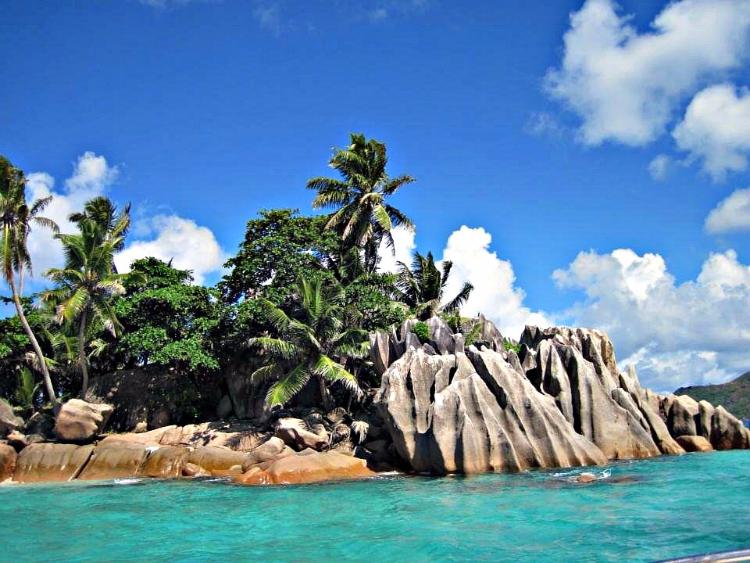 1. Getting there
Since Ethiad Airlines started offering special deals, flying to the Seychelles has become quite affordable. We paid slightly over 500 EUR for a multi-stop flight: Paris - the Seychelles - Johannesburg - Berlin. Not bad at all. The best time to go may be during the rainy season from December to March, the fares are slightly lower then. However, travelling to the Seychelles during the monsoon wet months doesn`t mean it you will see nothing but rain. It is still going to be sunny the most part of the day and the rainstorms are severe but mostly don´t last long.
2. Accommodation
Do not let the prices of the hotels discourage you, there are some other options. Preparing for the trip, we contacted some locals on forums and asked if they know somebody renting out affordable rooms. And we did find such an option: A room with a private bathroom and a private balcony. At night, we had a great view over the lights of Victoria, the capital of the Seychelles. And it cost us around 40 EUR a day. To top that, the dinner was included and our host was the best cook ever. Furthermore, our Mahe host made a call to her cousin on the neighbour island and we had a room waiting for us there. The locals do have simple rooms for rent you won`t find on the internet.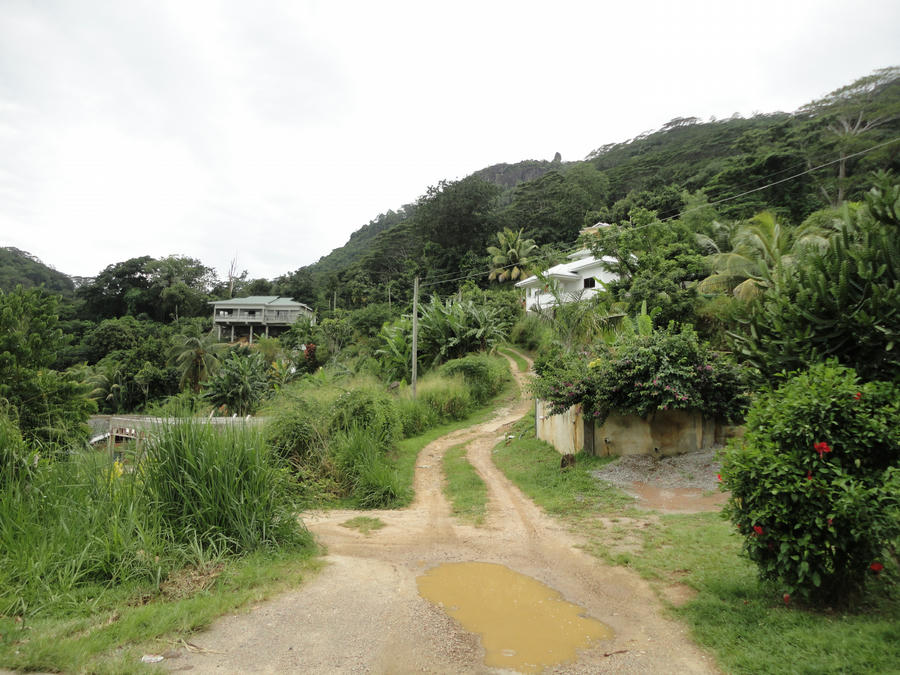 3. Seychelles on a Budget: Food
I think the Seychelles have the best cuisine. Really, I've never ever had such great curries anywhere else. And you may get them as a take away for just 3-4 EUR on every corner. Do visit the local markets on the market days. There, you will find a great variety of street food stalls and freshly caught and grilled fish. If you don´t dine at the restaurant, eating on the Seychelles is more affordable than in many European countires.
4. Seychelles on a Budget: Beaches
... are public! That means that you may easily chill on a beach at a 5* hotel with all the movie stars, millionaires and the local kids. On the Maldives, the hotel beaches are mostly private which simply means that you have to pay to see the most spectacular beaches.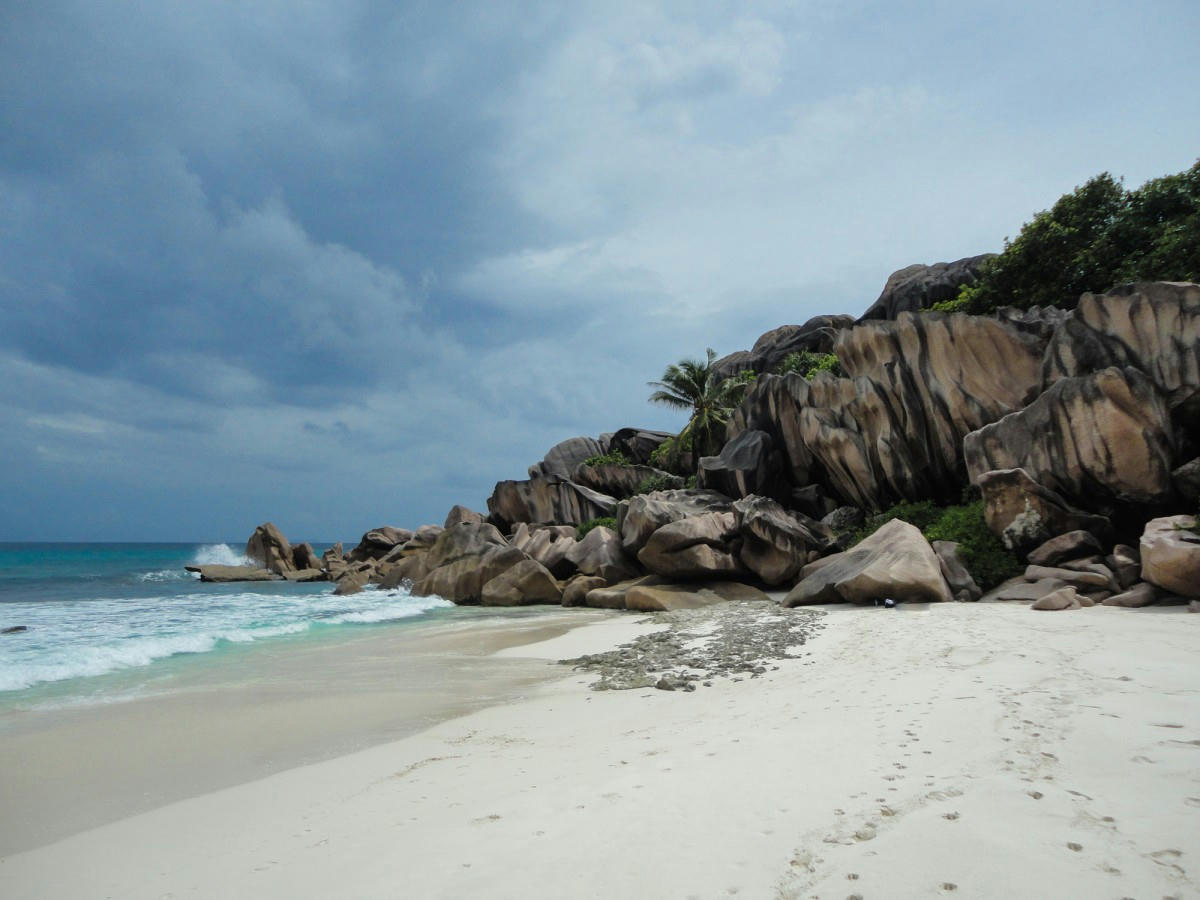 5. Seychelles on a Budget: Getting around
… won't cost you much. On the main island Mahe, there is a good public transport network. You may get to any beach of your choosing by bus. And people in a car often offer you a ride. On the second largest island Praslin, there is an OK bus connection and less of a chance to get a ride. On La Digue – the most beautiful island on this planet we've seen (and we've been to a few places!) there are almost no cars – no more than 10! But you may rent a bike or eventually walk to any part of the island.
6. Seychelles on a Budget: Island hopping
That part of travelling the Seychelles may cost you a fortune. At least, the ferry between islands does cost a fortune for tourists, offering big discounts for the locals. However, there is an alternative way of hopping the paradise islands. Some restless backpackers like us just look for a cargo boat operating between the islands, chat to its captain and for as little as 15 Euros get a ride. The trip on the cargo boat is 3 times slower than on a big ferry and not that comfortable. We were literally sitting on some sacs and within less than an hour our feet were wet with salty ocean water. But it was really a nice chance to get to know the crew – an experience that a big ferry would lack. The cargo ship from Praslin to Mahe left late at night, like at 3 am and the captain invited us to hang around and sleep on the boat before we depart.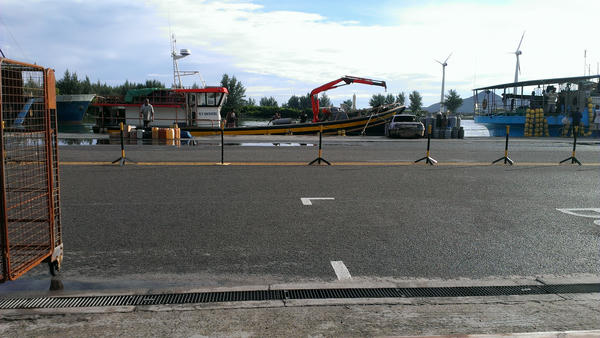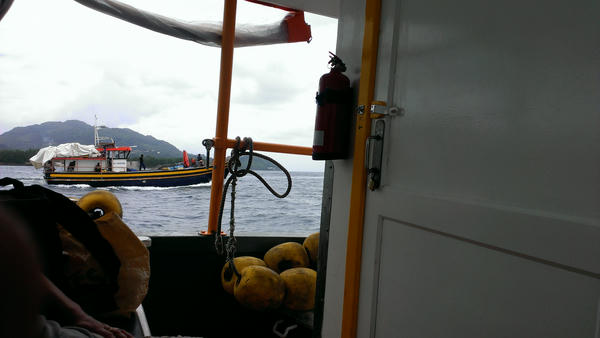 7. Seychelles on a Budget: Activities
We really loved trekking on the Seychells – you may go trekking along the coastal cliffs or trek in the jungle. There are great spots for snorkelling and at some beaches, surfing may be another great thing to do. Or just practising Shavasana on the beach in the shades of a coconut palm seems like a reasonable option ;)