The monasteries topping giant boulders should be called a world wonder! In this post, find out what to expect, how to get there, where to stay and how to go off the beaten path in Meteora.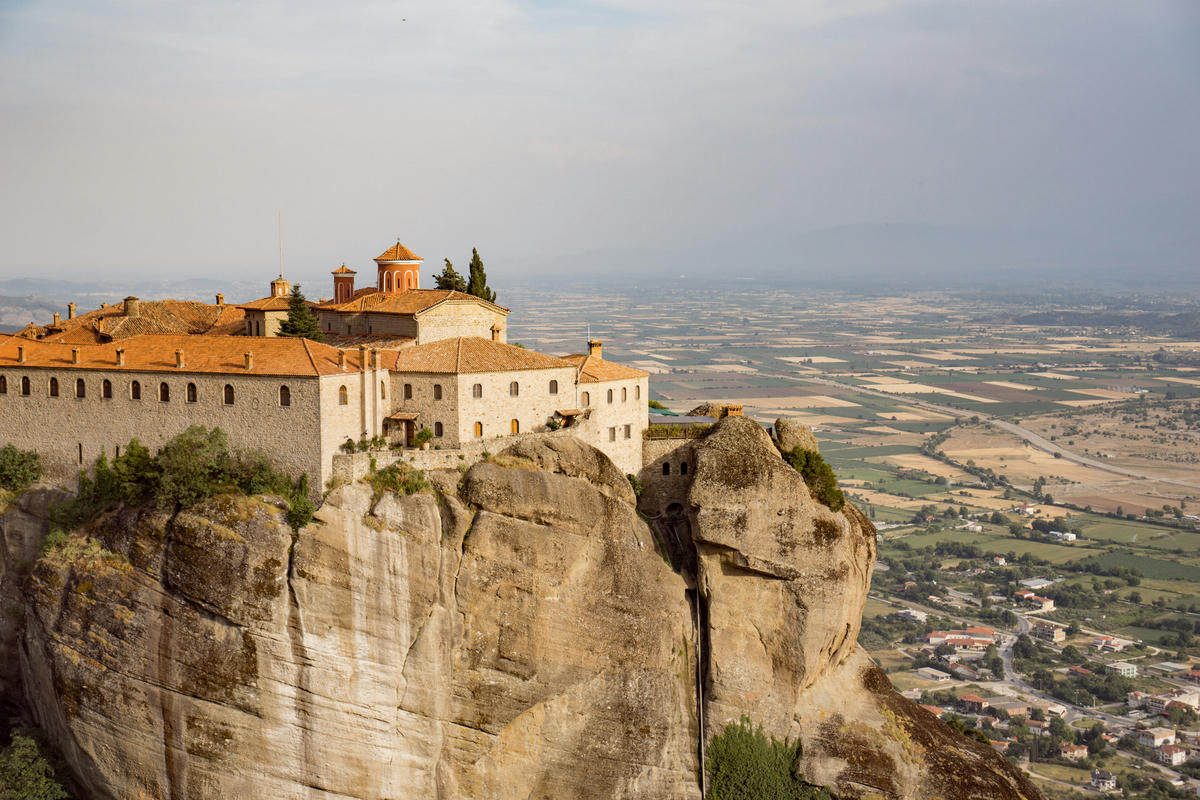 On these gigantic rocks reaching heights of more than 600 meters, the second important monastic community after Athos was formed six centuries ago. The Greek word Meteora means "suspended in the air" and this name perfectly describes these remarkable Orthodox monasteries. There were 24 monasteries here once, only 6 of them are still opened to the public, only 2 of them are still inhabited, and a small number of monks and nuns reside on Meteora.
Getting there:
You may get there by train from Athens; Thessaloniki (approx. 4 hours) or drive from any corner of Greece. We went to Meteora from Preveza Airport on the Western coast of Greece – the road was significantly shorter (2,5 hours) than from both Greek metropolia.
Expectations vs reality:
Having seen stunning pictures of the Meteora churches suspended in the air, I imagined it should be rather difficult to access the monasteries on the rocks so that it might be a great place for multiple-hour-long treks and an ideal destination for travellers in search for adventures and spiritual experience. However, the paved roads may bring dozens of organized tour busses to the Meteora monasteries. A few of them you may directly access from parking lots, to the remaining 4 you are expected to climb some stairs.
Like all the world's wonders, Meteora may get crowded. But then, that is a challenge for an adventure traveller to enjoy the place beyond the crowds and here are some great tips on how you may do it: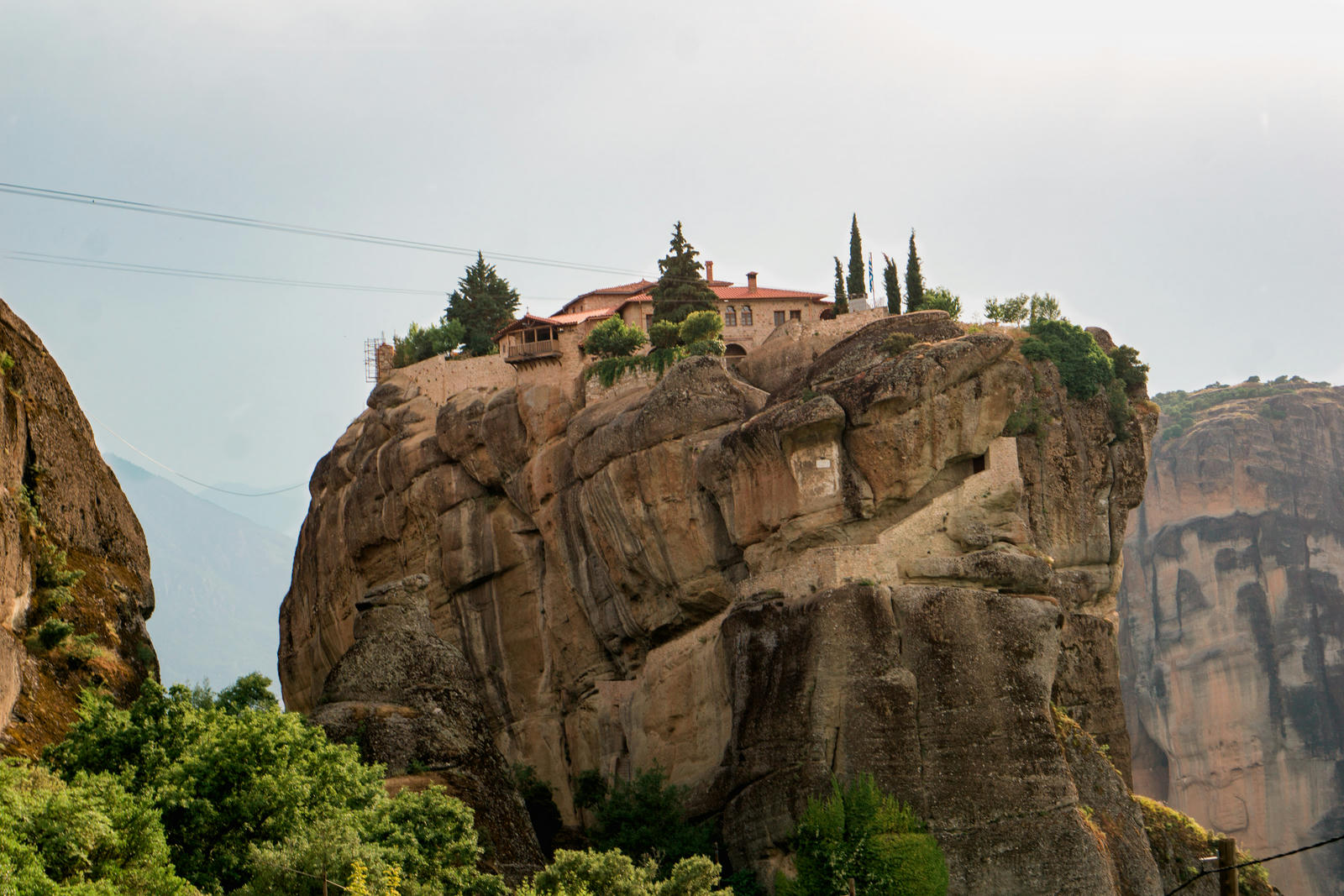 Where to stay:
When I was googling Meteora and reading the guide books, I learned that there are 2 options where you may stay: in Kalabaka and Kastraki. Kastraki is much closer to the monasteries and smaller so it looked like a good decision to choose this village over bigger Kalambaka. But it turned out that the village consists mostly of hotels for Meteora visitors, restaurants and souvenir shops, I guess you hardly find a local there. We preferred the slightly bigger village of Kalambaka as it was more of a real Greek town rather than an accommodation satellite to a popular tourist hotspot. But of course, if you don't have a car to drive closer to the monasteries and don't want to hike a lot, Kastraki is more convenient for you.
The hotels we liked:
In Kalambaka, you may stay in Archodiko , in Kastraki we liked Kastelia Hotel.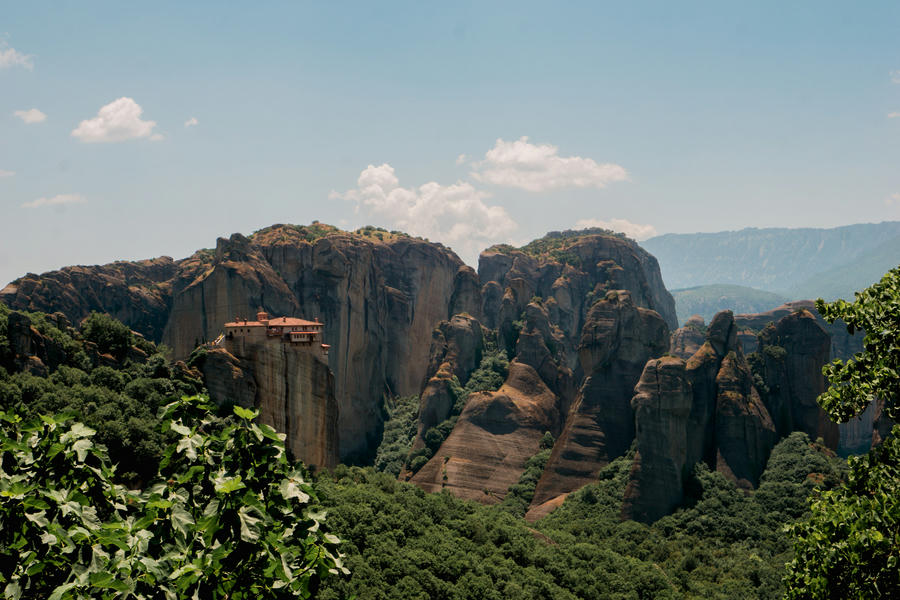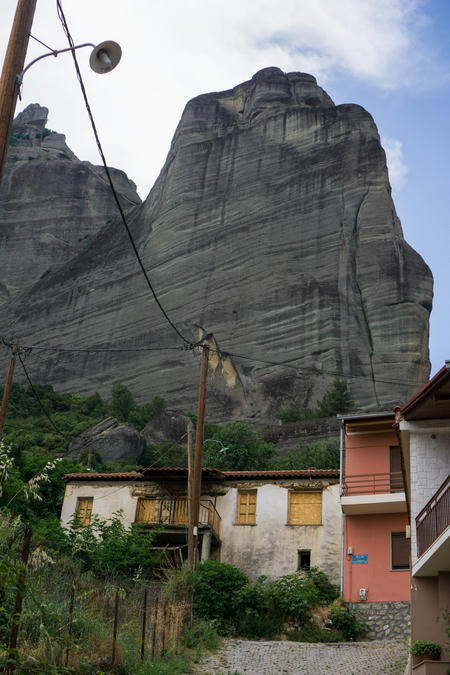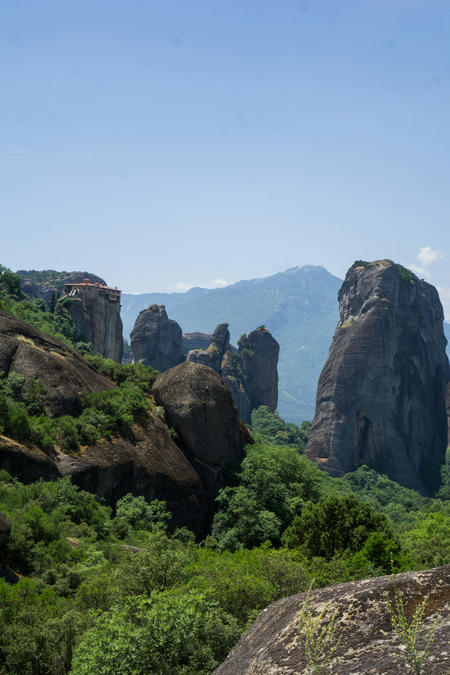 When to go:
The main tourist season is expectedly in summer (May-September). It may be a smart idea to travel to Meteora from fall to spring as cooler temperatures are more comfortable for hiking. In summer, make the best use of the very early mornings and evenings – you will be fascinated by Meteora sunrises and sunsets. When we first came to Meteora, it was a late evening in June, we were almost the only visitors not just hiking the trails, but also at the viewpoints. If you don't want to run into the crowds, go to Meteora after 16:00, when all the tour buses operating organized tours leave. But the busses leave as monasteries close their doors for visitors around this time…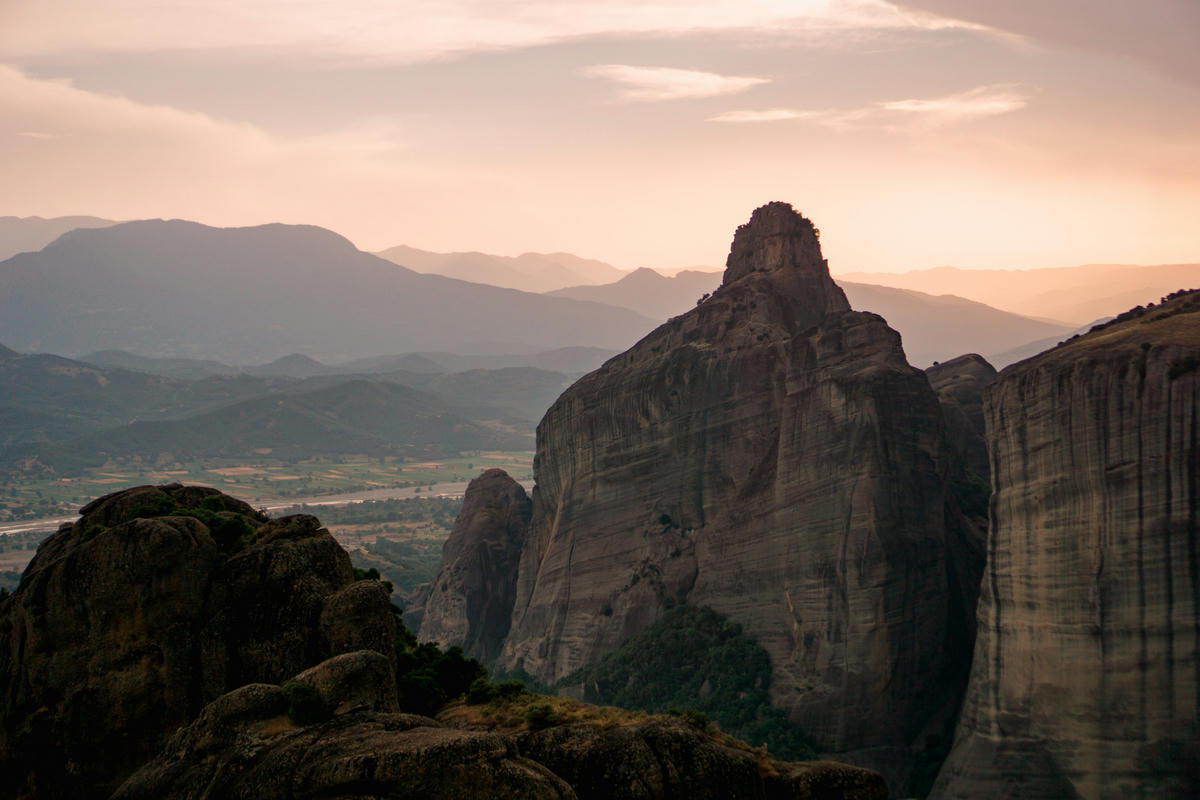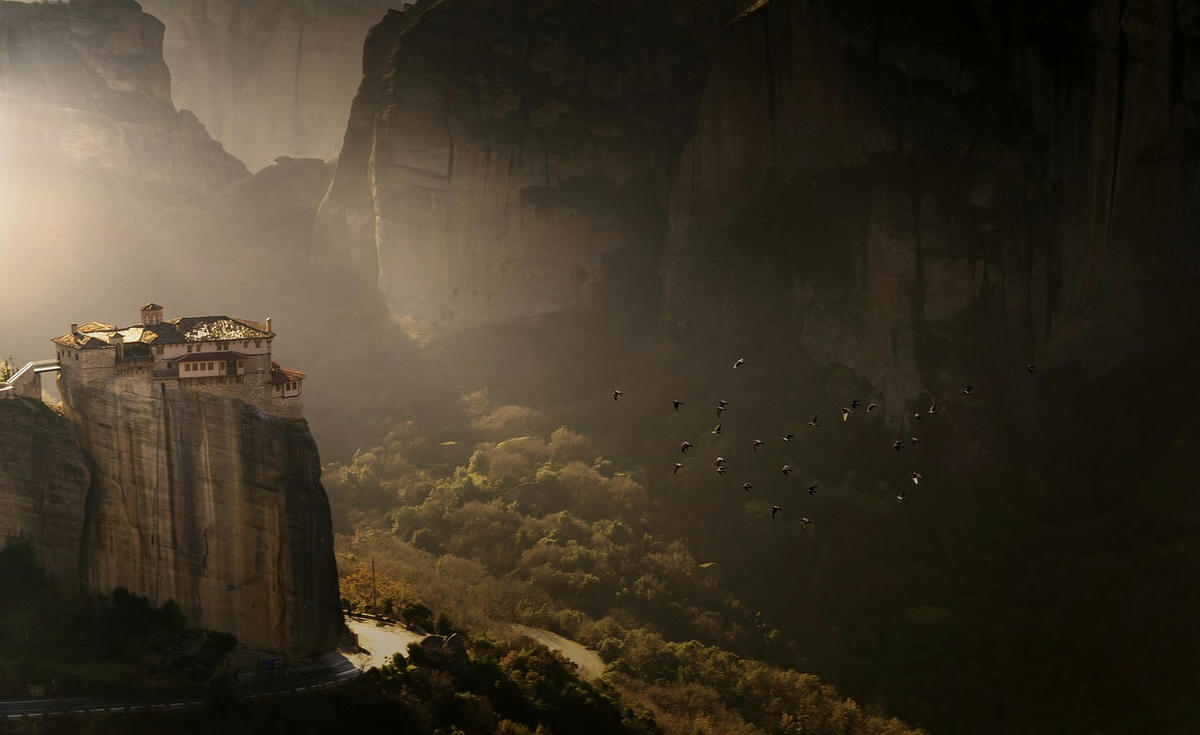 If you are interested in spiritual experience, you may also go to a Sunday service at 6 am. Obviously, you won't have to buy an entrance ticket then.
Hiking:
There are several trails you may take. The small paths between the rocks lead you away from the crowds. Some of them are broad and paved with cobblestone (like the path from Kalambaki village to the Holy Trinity Monastery) others are barely recognizable. You will find marked hiking trails on OSM map.
If you still haven't installed offline OsmAnd map on your phone, now it is the right time to do it. It is for free!
Some things I wish I'd known…
Because of the cliffs, the Internet and GPS are working poorly….
Not all the monasteries have the same opening hours – consult tourist information for up-to-date information.
In this video we talk about what to expect and how to go off the beaten path in Meteora: