In such vast countries as Argentina and Chile, being on the road takes time. Fortunately, Argentinian town Mendoza and Chilean Santiago, Valparaiso and Viña are located quite close to each other - just separated by the breathtaking Andes. Travelling by bus from Mendoza to Chile is a memorable experience. In this post, we will tell you what to expect, if you plan to cross the Andes from Mendoza to Chile by bus.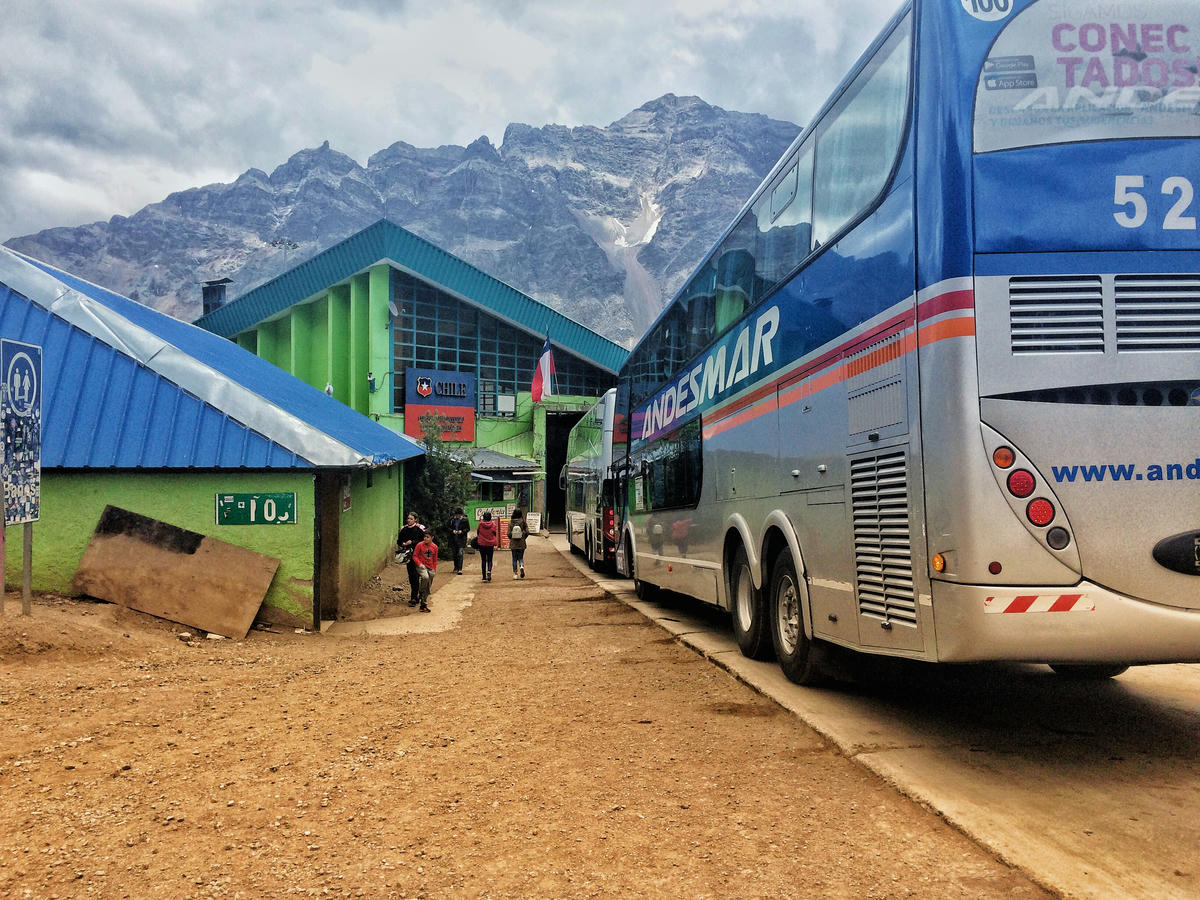 1) Can you actually sleep on the bus? The buses are comfortable, depending on class and fare, you may get a bus with a real bed – a 180° reclinable seat. Travelling on such a bus, you may sleep well and save a night in a hotel without big inconveniences. Even in the less fancy buses without 180° reclinable seats, the seats are quite comfy with their head supports and enough space for the legs.
2) Food on the bus: On a long-distance bus, you get some beverages, warm coffee tea and snacks. You won't be starving either, but if you have any special diet preferences, it's better to have your own food and water.
3) The condition of the roads: …Is OK! Buses take the highways, travelling with up to 100 km/h 62mph. Nothing like our experience in Ethiopia when it took a bus 18 hours to drive 300 km between two major cities.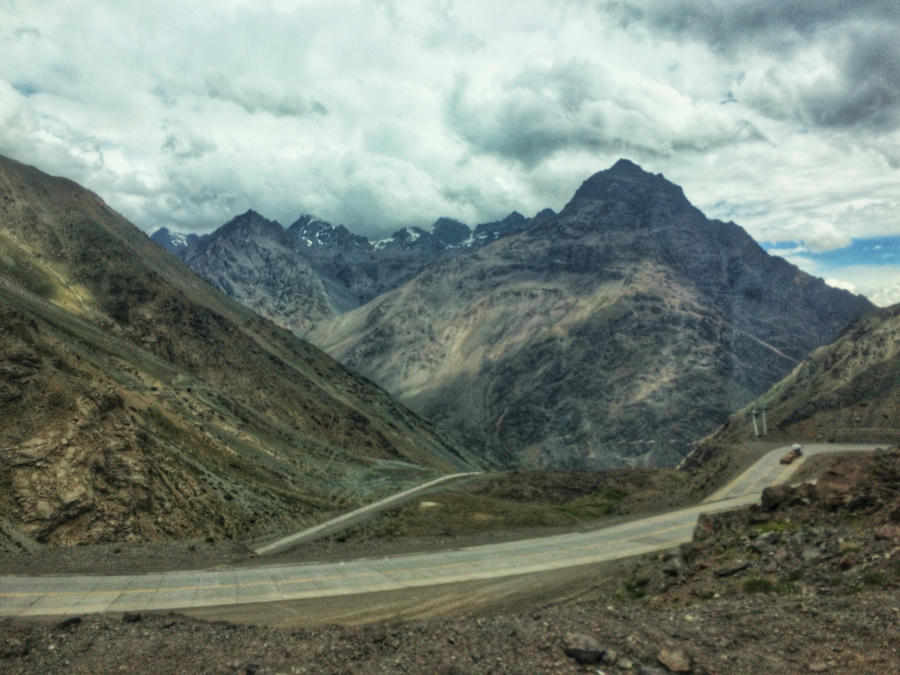 4) Safety: Taking a bus is pretty safe, muggers and pickpockets are not an issue, and the mountain passes are nothing to compare with the death roads over the gorges of Bolivia and Peru.
5) Where to buy your tickets: You may certainly do it online, but keep in mind, you would then have to print out your ticket. For some reason, the bus companies may not accept your digital tickets.
You may head to the bus station in order to get a paper ticket and inform yourself about the routes, timetables and prices. Many bus operators also have offices also outside of the bus stations, e.g. in shopping centres - it may save your time!
6) When to buy tickets: We would recommend booking your tickets at least a couple of days in advance to be on the safe side. However, if you want to have the seats in the first row on a spectacular ride – like crossing the Andes – it is advisable to book your tickets as soon as the tickets are available. Usually, the sale starts three months before the travel date.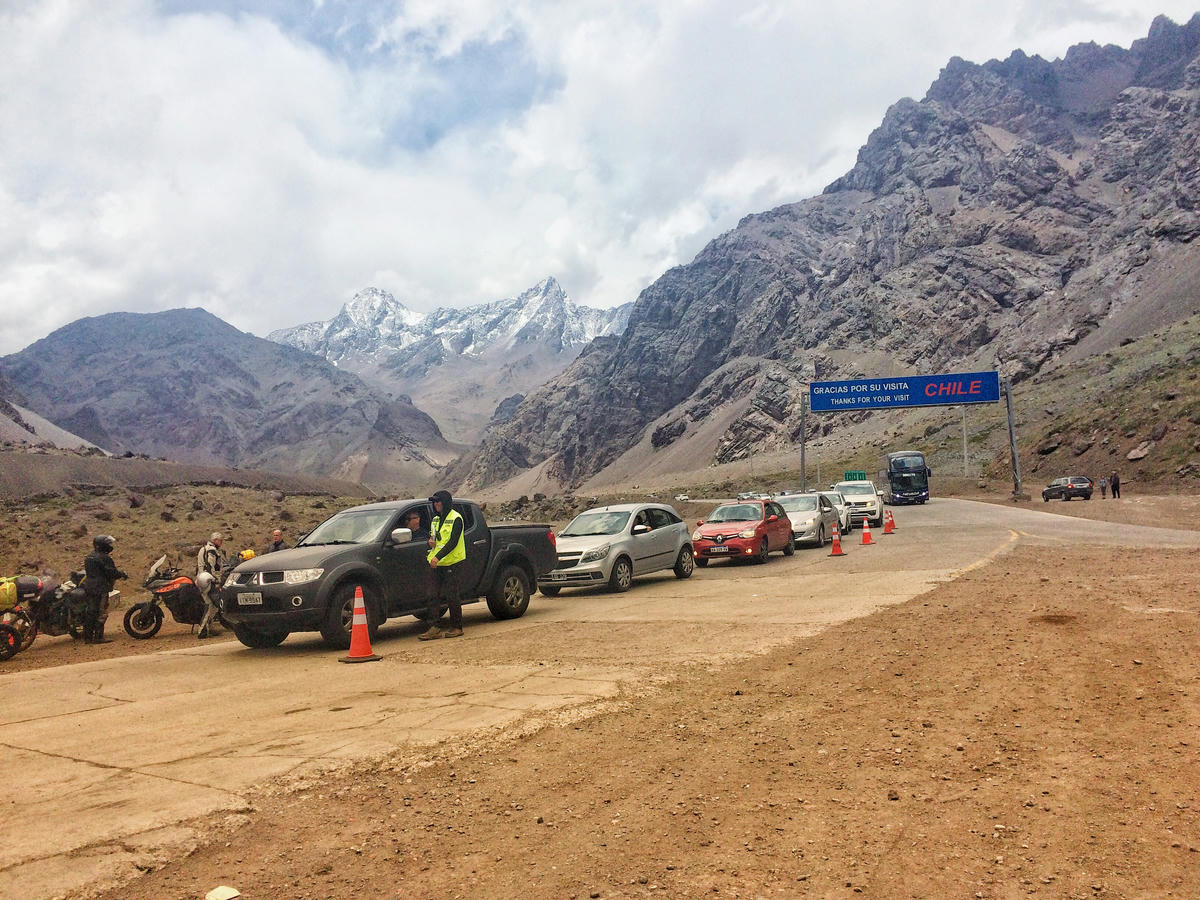 7) Crossing the border Important intormation: You will have to go through the passport check before boarding the bus. This procedure takes place at the office of the bus company you will be travelling with. Plan extra time accordingly. There will be another passport control and customs at the `real´ border. It is prohibited to bring plant- and animal-based products to Chile - I almost got a fine for smuggling one orange. Take this regulation more seriously than I did :)
8) By land or by air? There used to be times when buses were the only affordable option of travelling across Argentina and Chile. Now, the new Latin-American low-cost airlines are challenging the old Argentinian and Chilean airlines. It might actually be cheaper for you to fly than to take a bus. There are no trains in this region, so except for flying, the Trans-Andean Highway remains your only option.
An Overlooked Transportation Alternative:
Rent an RV
from local owners! Book & save big on RV Rentals near you.