Southeast Asia Itinerary. Part 1: The Beach Paradise of Thailand and Cambodia + Angkor Wat and Mekong Delta
We united all our favourite places in Southeast Asia into an itinerary that is based on easy and fast connections between its points of interest. Following our footsteps, you will see world wonders, virgin beaches, the rainforest and animal sanctuaries, find spectacular treehouse bungalows, the best places for delicious vegetarian food and a lot of useful tips.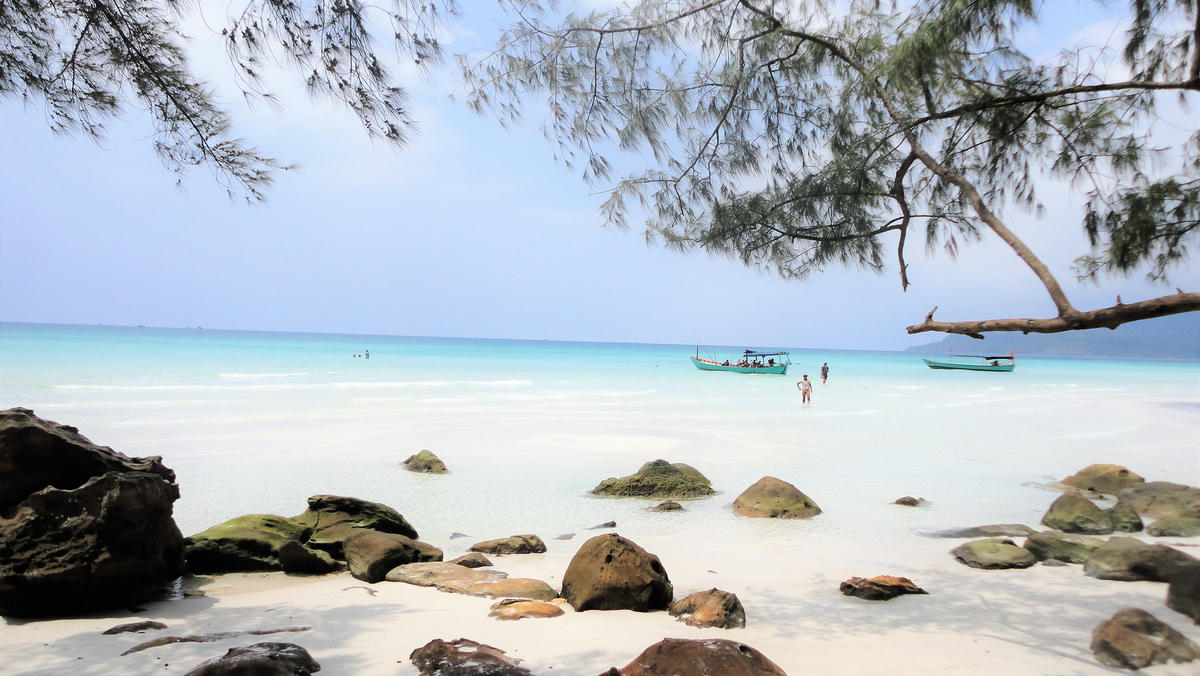 Thailand Bangkok is almost sure to be the first town you go to. The main reason for that is the number of affordable flight to Bangkok. We will certainly write an extended post about the capital of Thailand someday, but now we will just mention that you might want to stay in Sukhumvit neighbourhood. Visit Khao San Road for the best tailors and massage salons. Have a look at the giant Chatuchak Weekend Market you may literally shop anything.
Charged with the energetic vibe of the fast-paced city life, head to the 'THE BEACH' Island you know from Alex Garland's book or Leo Di Caprio movie: Ko Phi Phi – one of the world's beautiful islands of the South Seas.
To get to Ko Phi Phi, catch a cheap flight to Krabi with Air Asia or Nor Air – we bought ours for as low as 30$. From Krabi, take a boat to Phi Phi, it will take you approximately 2 hours. Even though the island is in no way a secluded beach as you may imagine having seen the movie, there are still some beautiful beaches you may have almost to yourself. To get to my favourite one, Nui Beach, download a trekking map on your smartphone and follow the path starting from the village through the dense jungle. Apart from the boats that passed Nui about 5 times during the day, playing loud music and dropping groups of Chinese with red swimming vests into the water, the beach was quite peaceful. To get back to the village, walk back on the eastern side of the island. On your way, have a look at the mangrove wood and the gipsy beach – there used to be a sea gipsy village there. Nowadays, the place still has a laid back relaxed hippie vibe.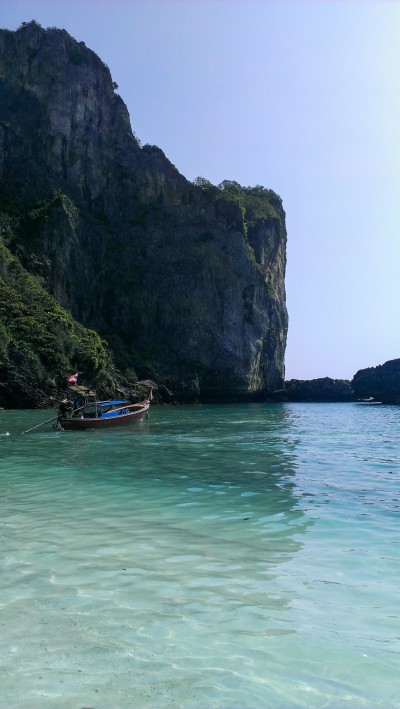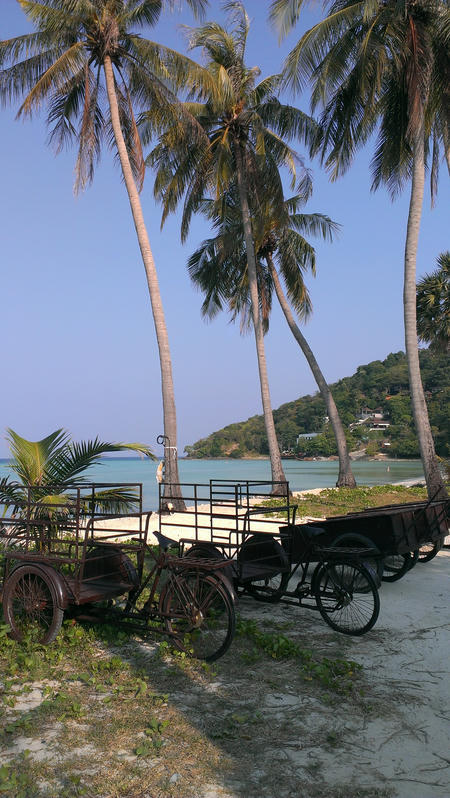 If you are not short on time, do island-hoping from Phi Phi or Krabi. The further you get, the more desolate the beaches become!
Southeast Asia Itinerary: Cambodia The next stop on our itinerary is Siem Reap, Cambodia, and in order to get there, we first fly to Bangkok. Don't be discouraged to come back to Bangkok as a place you've already been to on your trip: Flying with budget airlines is the most convenient way to get around South-East Asia, and Bangkok is a big transport hub so, naturally, you may have to change your flight there.
Why would you want to go to Siem Reap? To see the famous Angkor Wat Temple Complex.
I've heard that for many travelers, Angkor War was the highlight of their trip. But for us, it was slightly below our high expectations. Having seen inspiring pics of Angkor Wat on Instagram and Pinterest alongside Angkor Wat documentaries on Youtube, we expected to find some abandoned temples in the jungle, far away from any human settlement and the crowds. I thought of the huge roots embracing the ruined palaces and Buddha statues. Angkor Wat used to stand for nature taking back from civilization before I went there...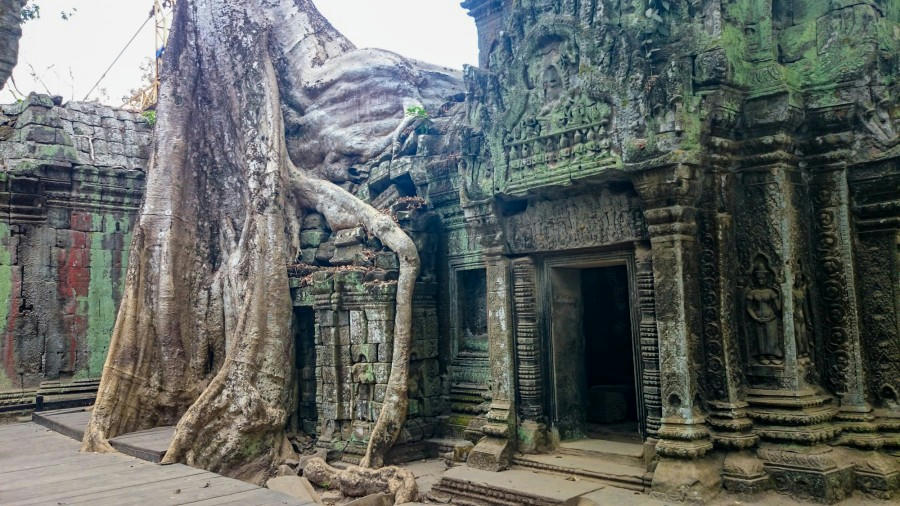 ...But the place was soooo packed! But do see Angkor Wat with our own eyes and build your own opinion about it! In order to make your visit as smooth as possible, we prepared some tips for you:
- Rent a bike – it is the most convenient way to move around the temple complexes
- Get there in the early morning hours – it is less packed then!
- Alternatively, go there an hour before it closes – you will get inside for free instead of paying the 30$ entrance fee. But keep in mind, you won't be able to see the whole place then – it is huge.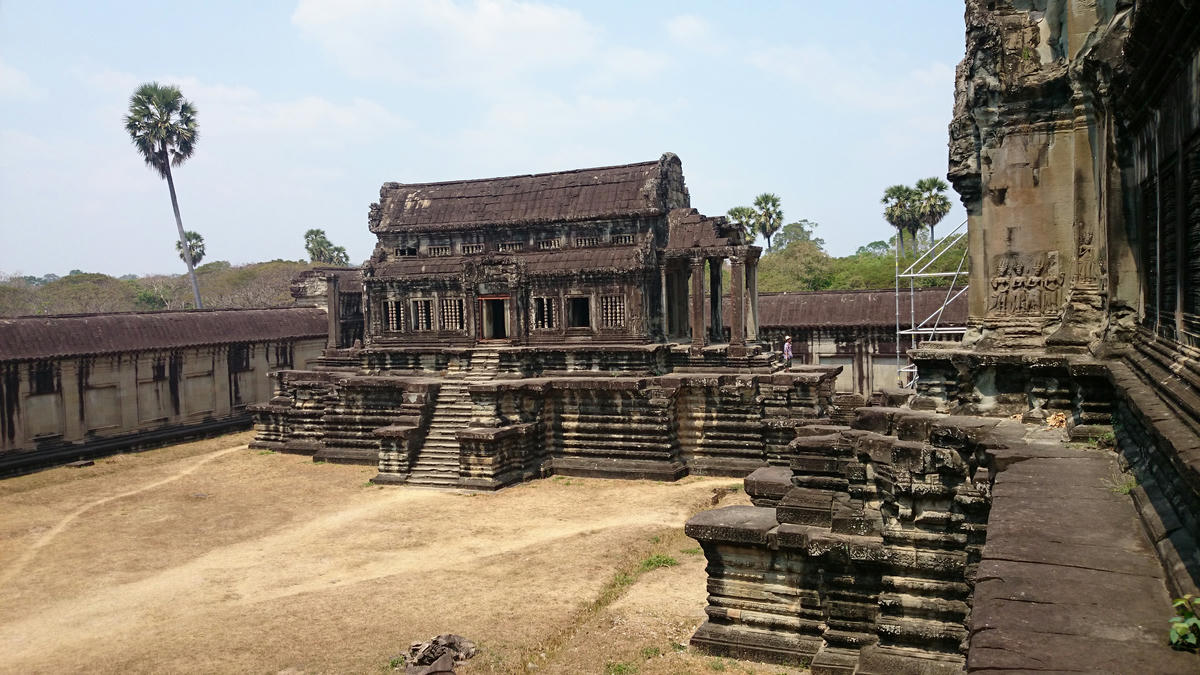 The town of Siem Reap is not very pretty itself, but you may certainly fill a couple of extra days there with some nice activities. Go to the lotus farms and have a look at the lotus fields. You may visit the floating village on the Tonle Sap Lake close to Siem Reap, it is something interesting, but just like Angkor Wat, quite pricey. Otherwise, there are some typical things you may do in almost every town in South-East Asia and never get tired of: eat at the local food market or get a massage at one of many massage salons.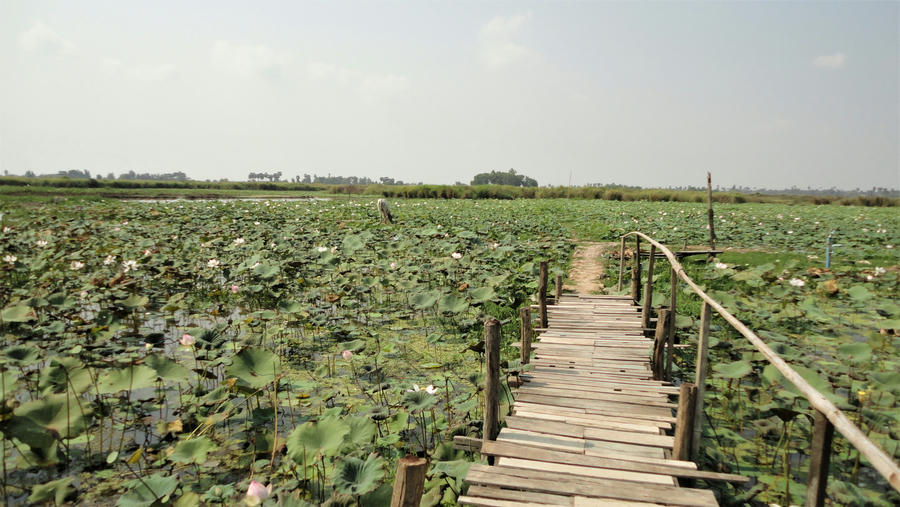 Next, you may travel from the north of the country to its south by night bus. They are pretty comfy if you are not a tall person. Out of all the night buses I've travelled with, Cambodian night buses have real (but rather small) beds.
Having arrived at Sinaukville, don't stay for long, but take a speedboat to one of Cambodia's paradise islands: Koh Rong or Koh Rong Sanloem. Choosing between the islands, keep in mind: At Koh Rong Sanloem, you will be bound to the resort you are staying in. There are no roads on the island. On the contrary, staying on the neighbouring island of Koh Rong, you may explore the island on your own. People say Koh Rong is just exactly what Thailand islands used to look like some 30-40 years ago: no paved streets, no swimming pools, no all-inclusive hotels, just basic wooden huts.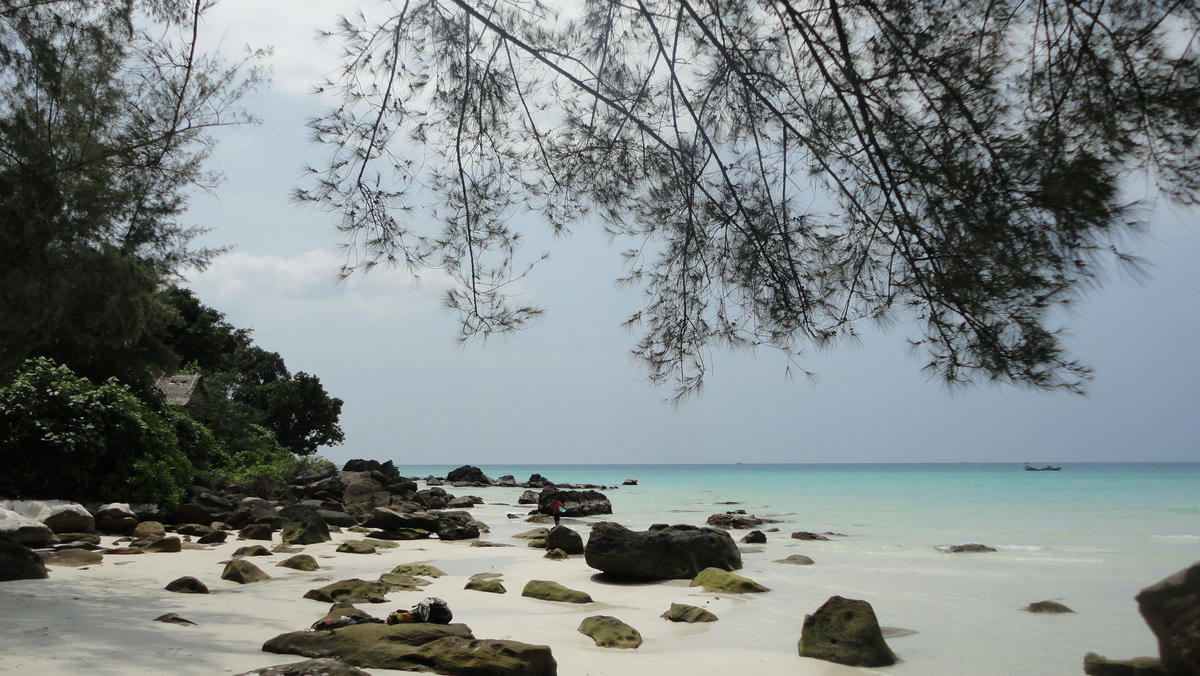 While staying on Koh Rong, we recommend the Treehouse Bugalows or White Beach Bungalows. Located further away from the port, they are not as affected by the loud beats from the bars the backpackers hang out at in the evenings.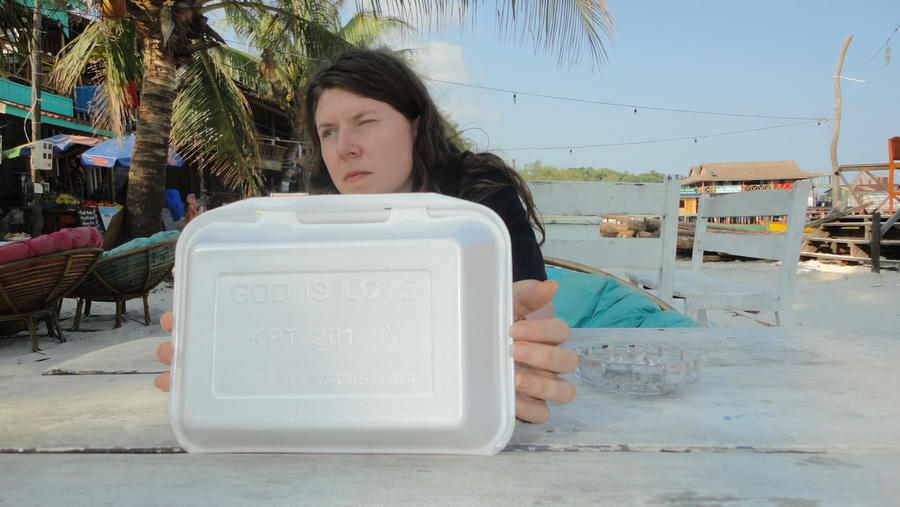 Koh Rong is certainly a paradise island, but you may even get bored in paradise, may you not? Back at the coast, we checked what the other coastal towns are like and may certainly recommend Kep and Kampot. They are easy to reach with the small buses operating between the coastal towns.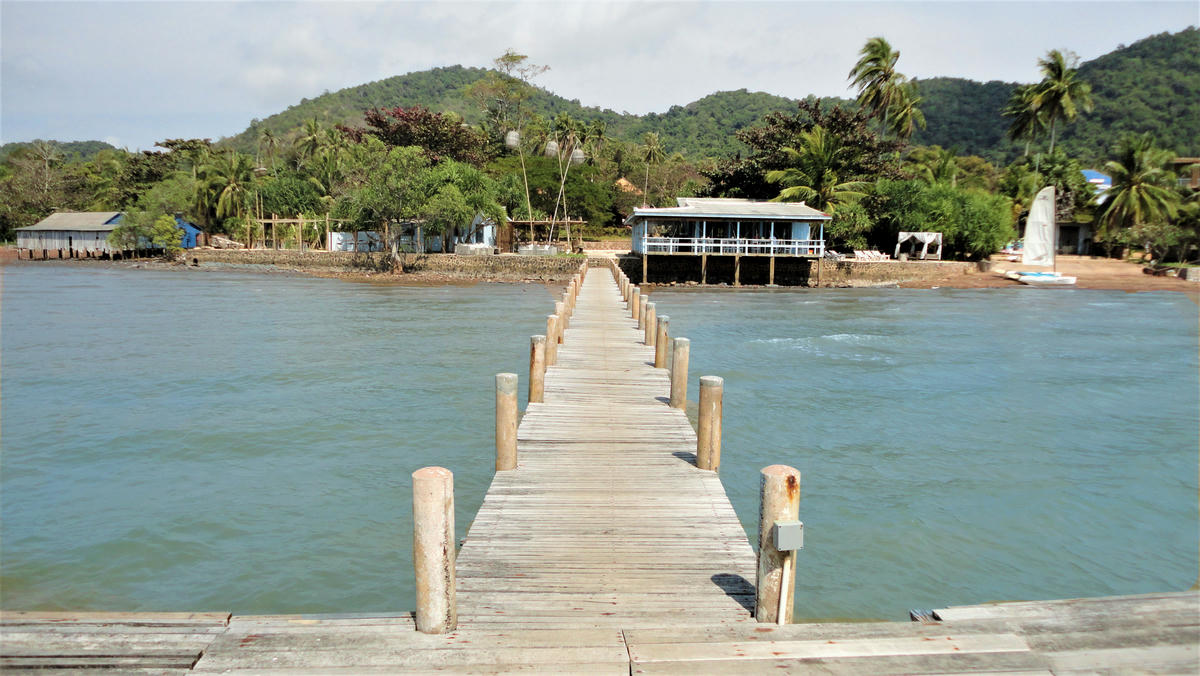 The latter boasts a unique colonial flair and atmospheric bars by the river. In Kep, you may trek the forested hill by the town and then chill at the beach. What we also liked about these towns, was the chance to rent a luxurious accommodation on a backpackers budget. In Kompot, we stayed in a decent tree house bungalow at the Samon Village hotel for as little as 10 EUR. And in Kep, we got a beautiful bungalow at Khmer Hands Hotel for 17 EUR.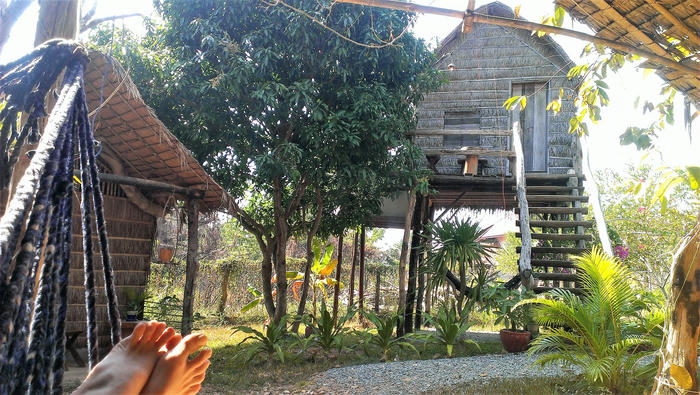 Southeast Asia Itinerary: Vietnam Leave the Cambodian coast and cross the border to Vietnamese Ha Tien. There is a daily bus operating between the two towns, however, you may also hire a motorbike taxi to take you across the border – then your day won't depend on the bus schedule. We didn't stay in Ha Tien for long but got on a bus heading to one of the spectacular villages of the Mekong Delta.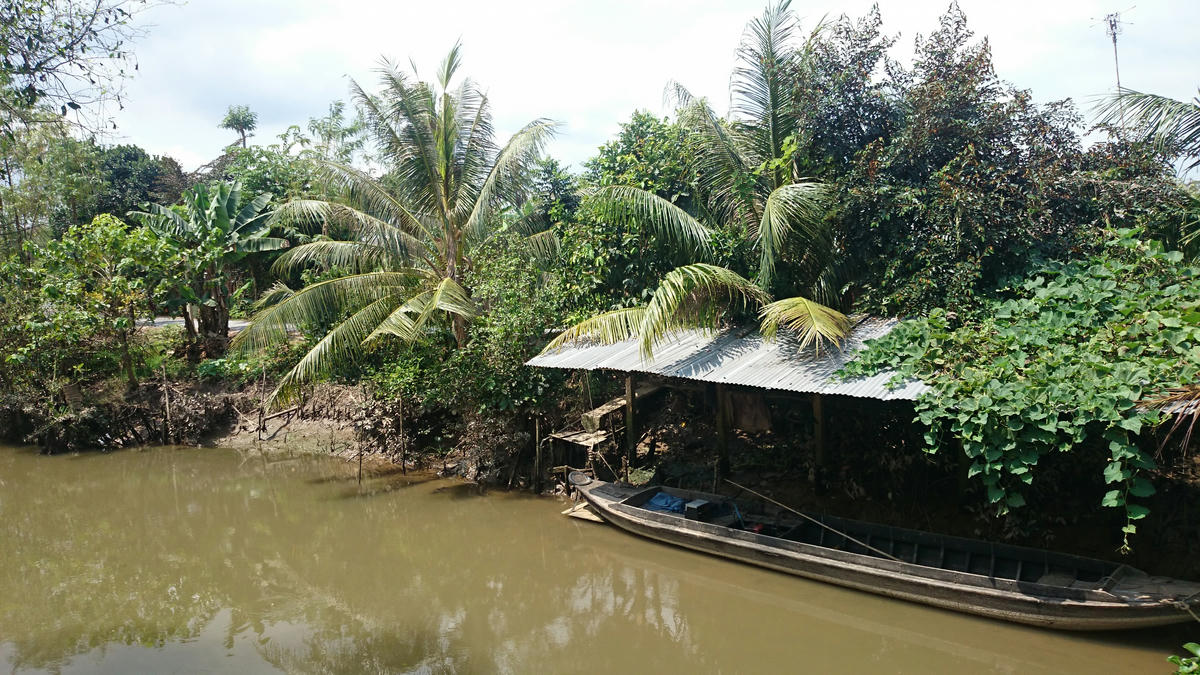 The Mekong Delta villages are really worth a visit if you are in the South of Vietnam. Small canals, floating markets, spectacular ferry crossings over the strong currents of the Mekong. Still, Southern Vietnam didn't become the highlight of our trip for the reason that it is so densely populated. We missed the green hills and seldom villages of Cambodia. Being on the road in Vietnam meant being crammed between endless towns and never-ending traffic.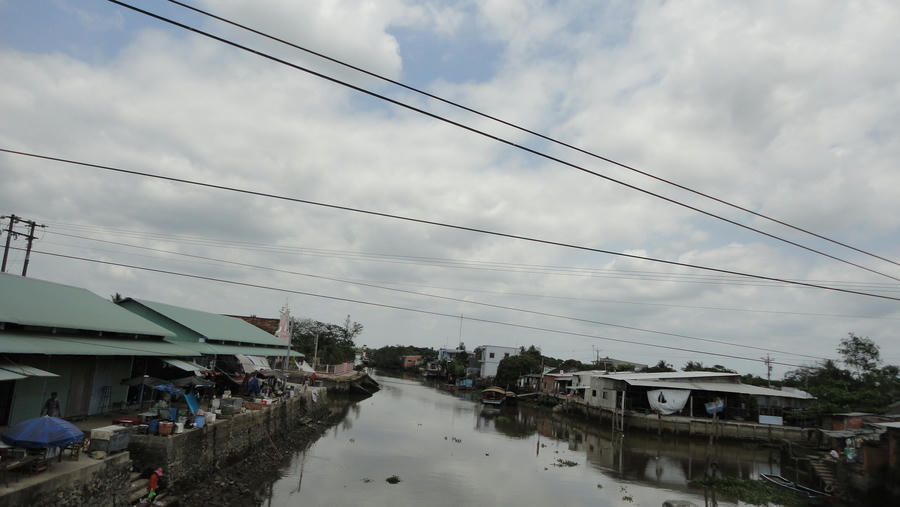 In the next part, we suggest Southeast Asia itinerary for Vietnam, Laos and northern Thailand. Read about the breathtaking mountain views, indigenous villages and the orange clad monks chanting in ancient temples in our next post!
A pin for your Pinterest?