Sicily is one of the most popular places to travel to. Going to Sicily, you'd better be prepared to share this paradise island with other folks. But if you don't want to run with the crowds there are still some less famous but not less beautiful places off the beaten track in Sicily. We combined them into this itinerary "Sicily Travel: Beyond the Crowds".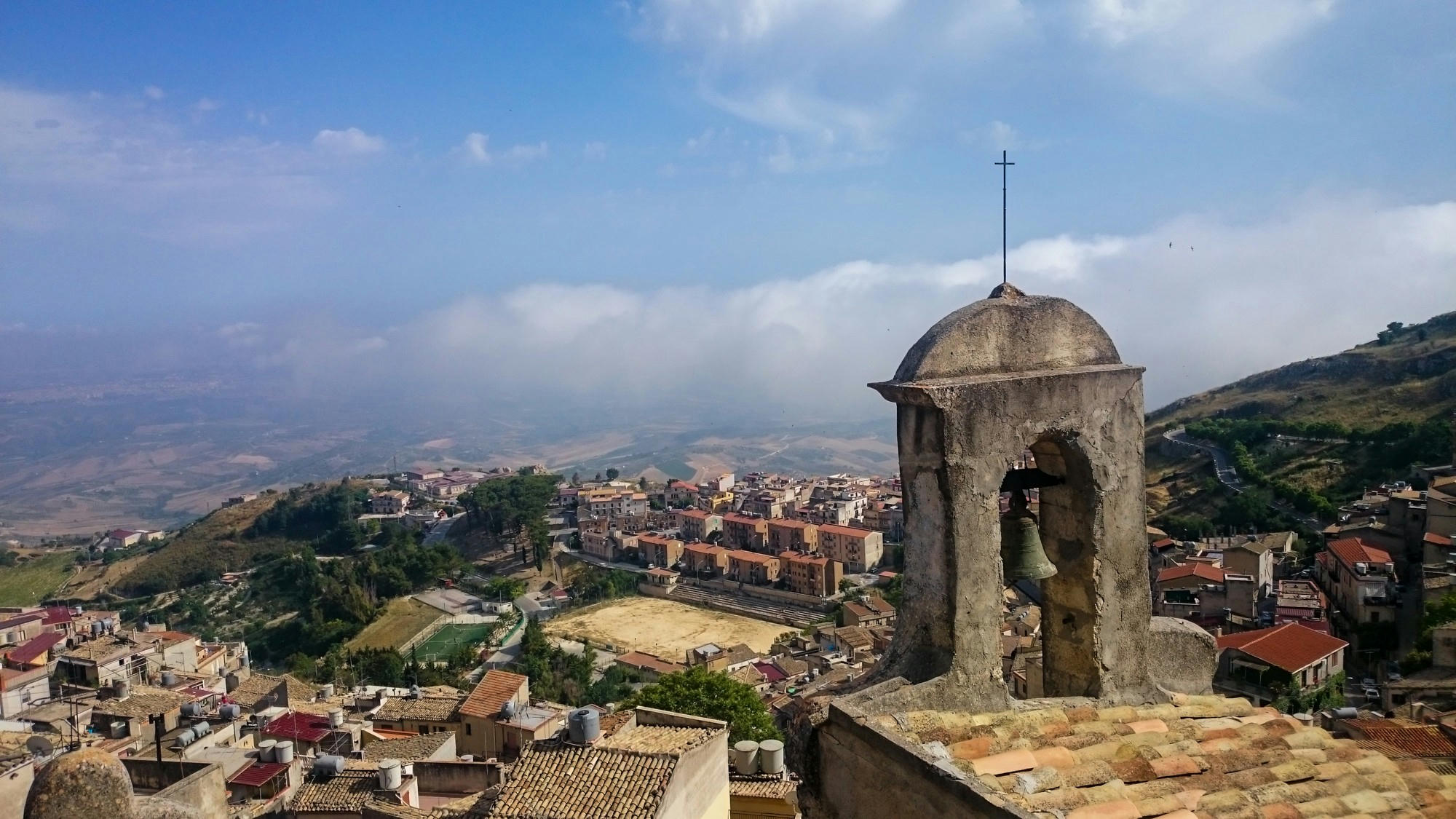 Landing at Palermo, head to Madonie Park. This part of Sicily has a lot to offer: not very tall, but really scenic mountains and sleepy traditional villages to the south of Madonie. You may choose to stay either in one of the villages or in one of the atmospheric villas.
Fill your days with walking through the cobblestone streets of Petralia Soprana, Petralia Sottana, Gangi, Polizzi Generosa, Alimena …
Go trekking in Madonie Park, the paths are easy to recognize and treks are easy.
Walk through the green hills near Geraci and finish the day in the family-run taverna on Via Nazionale. Their owners barely speak English – another sign that this taverna lies beyond the main tourist routes – and they make incredible antipasti and pasta according to family recipes.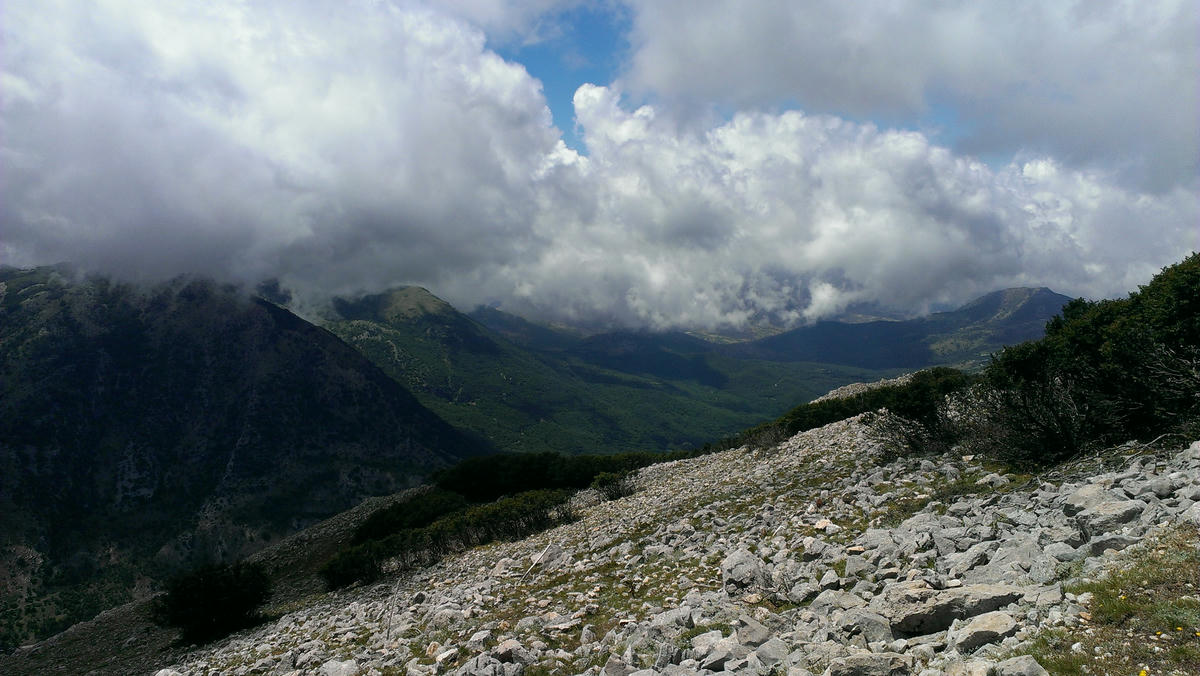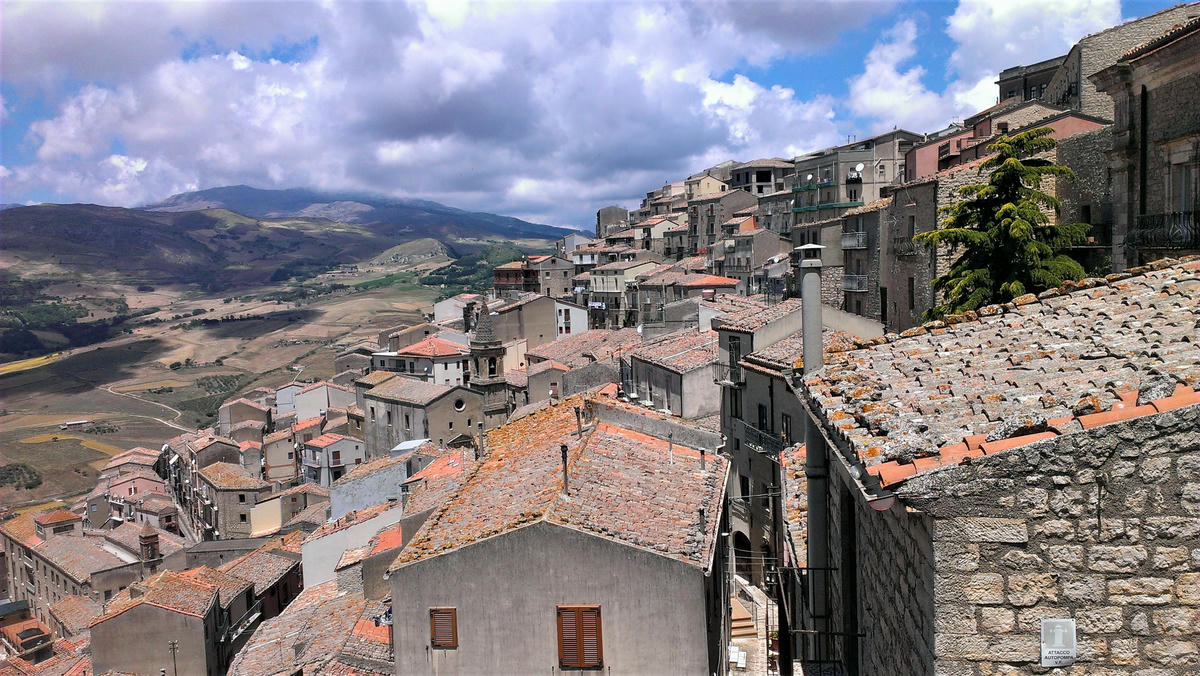 If you are not in a rush, head to Enna for a day: the old town towering above the surrounding countryside is sure to leave a long-lasting impression on- you. You will enjoy great views both driving to Enna and exploring the town.
Your next stop is Caltabelotta. Caltabelotta is a really charming little town: the houses nestling close to each other, the narrow streets leading up to the old church with a wonderful view over the roofs of the town. And the people of Caltabelotta are extremely friendly. Some grannies invited us for a glass of wine and their home-made pastries!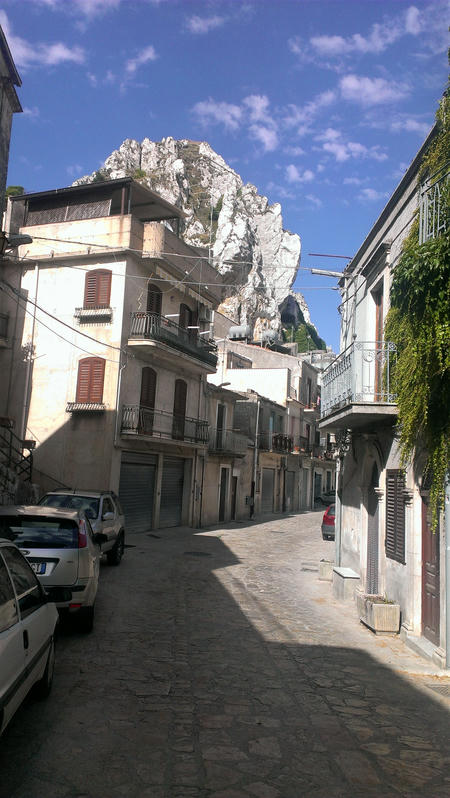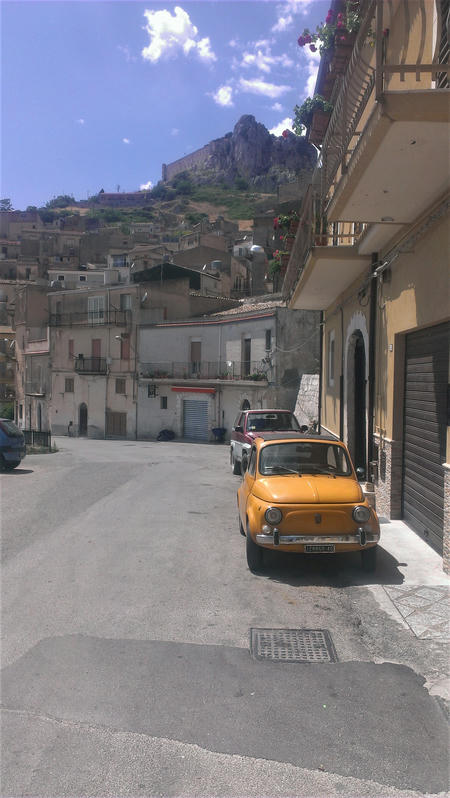 Caltabelotta is also a great base for hikes. Here you may choose one of the many routes. The Scicani Natural Reserve located close to the town is another great place for hiking and horseback riding.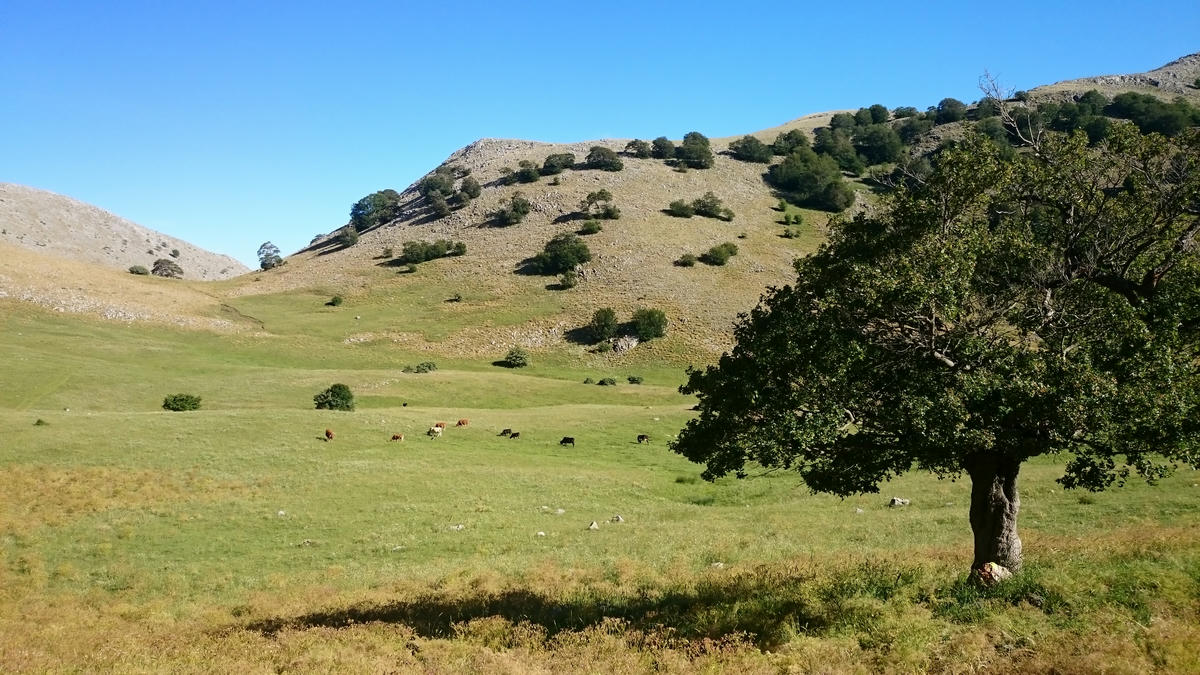 Both Madonie and Caltabelotta are not overrun, but you do meet some fellow travellers here. Since we were keen to find a part of Sicily not touched by tourism we rented a wonderful farmhouse close to Campofiorito – the town to the north of Caltabelotta. The old furniture, a wild garden with cherry trees, family pictures, a basin with cold water – we spent the hot days in – the house was a highlight of our trip! Have a look at the privately owned vacation rentals on Homeaway and Airbnb.
We prefer staying at private homes rather than at hotels while travelling. Have you already heard of HOME AWAY? They have lower commission rates than Airbnb!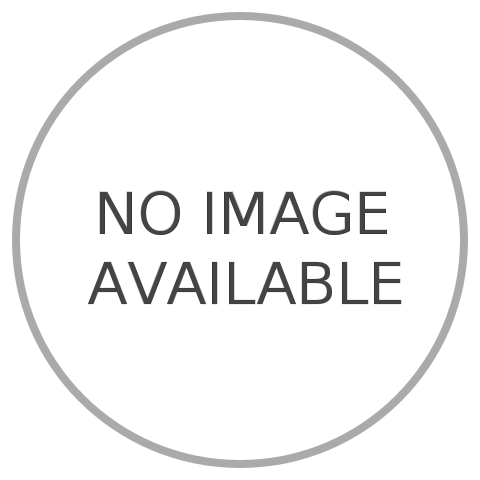 You may complete your trip by visiting an archaeological site of an ancient Greek temple at Segesta and spend the rest of the day on the beach of the Zingaro Reserve. While the latter is definitely busy during the tourist season, if you decide to take a long (a day-long!) trail over the reserve, you will find some solitude.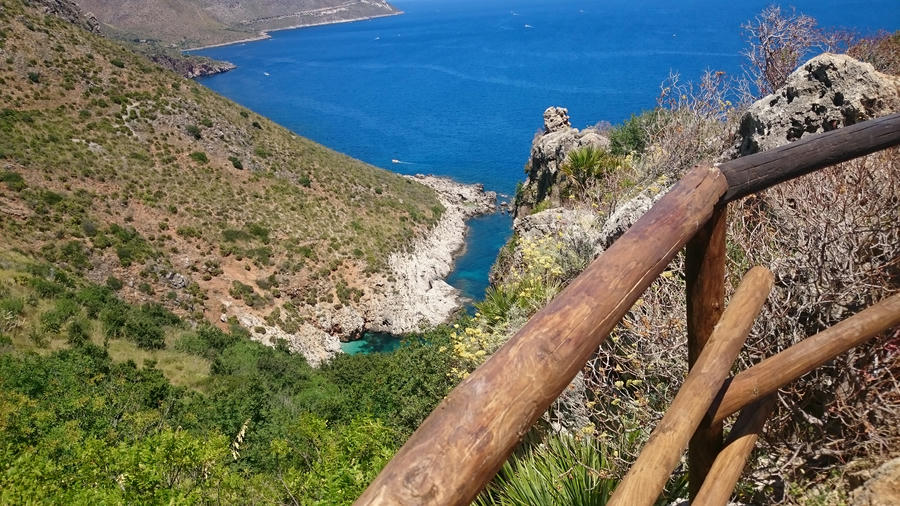 Naturally, it is still a good idea to head to just one of the places we wrote about in this post, if you are short on time.
Have you been to Sicily? What other great but quiet places can you recommend?